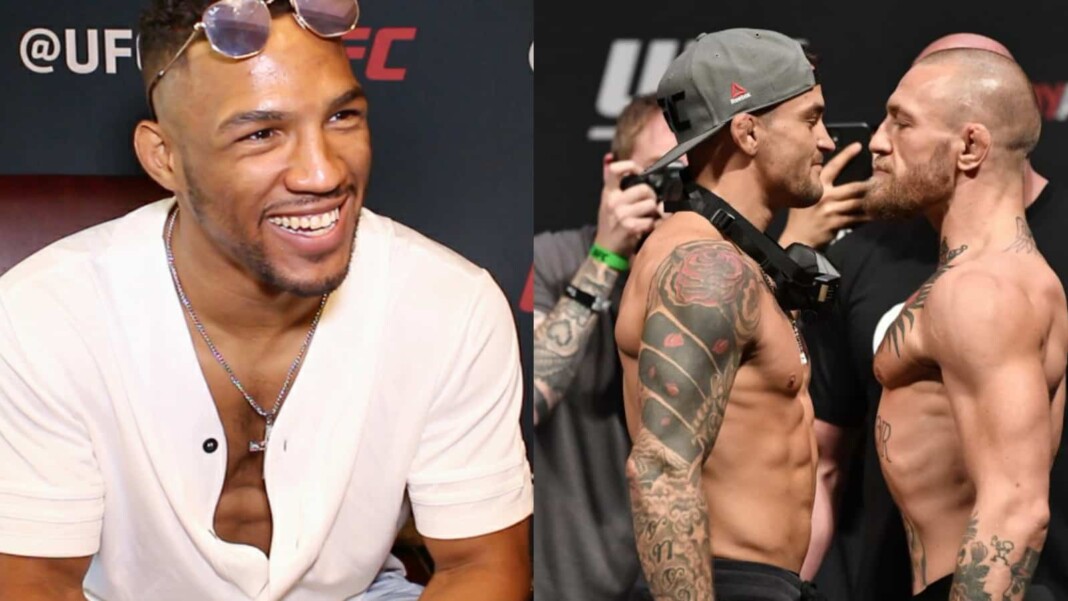 The Motown Phenom, Kevin Lee has given his predictions for the amazing trilogy bout of Conor McGregor vs Dustin Poirier 3. The Detroit fighter leans towards Conor McGregor.
Conor McGregor and Dustin Poirier are set to take on each other for the third time in their career at UFC 264. Both the fighters are just 7 days away from fighting one of the biggest fights of their careers. Conor and Dustin first met each other at UFC 178 and the Irishman won the bout. Later at UFC 257, Dustin tied the series 1-1 as he knocked out McGregor. Many experts have given their predictions on this fight, and now Kevin Lee has chimed in on that.
Lee also was scheduled to fight on this card against Sean Brady. But the fight got canceled since Kevin got injured. Now, Lee vs Brady has been rescheduled. In a recent survey conducted by MMA reporter Helen Lee, the Motown Phenom gave his predictions for the upcoming trilogy fight. "I don't know. I see Conor may be winning this one. I think he will make the adjustments and win it," he said.
Kevin Lee thinks Charles Oliveira has a long rein as champion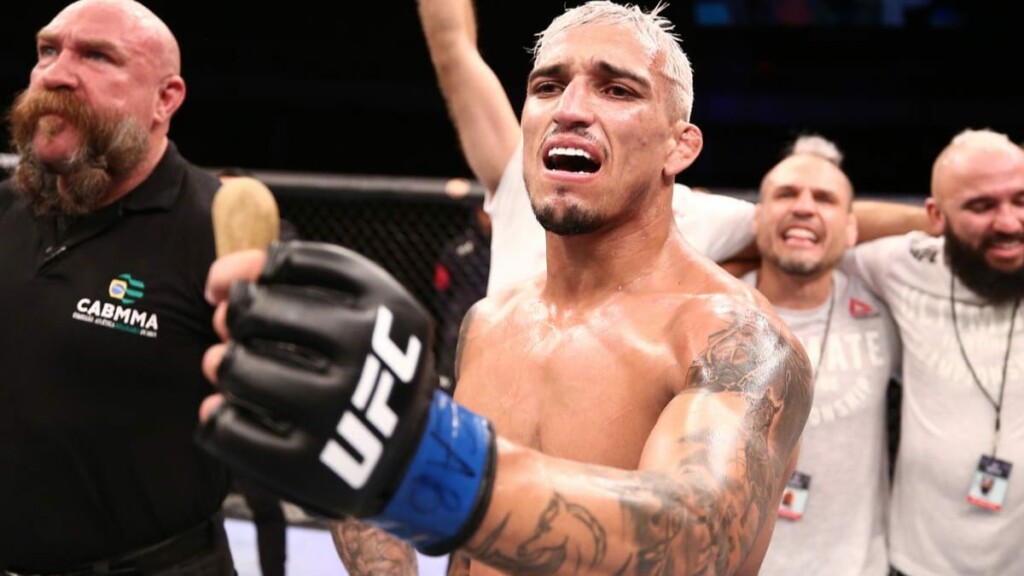 After giving his predictions for the main event, Kevin gave props to his former rival, the current champion Charles Oliveira. The Detroit fighter believes that neither Conor nor Dustin have what it takes to beat Charles right now. "But regardless, either one of them I don't think have the complete game to beat somebody like Charles Oliveira," Lee explained to the MMA journalist. Kevin and Charles have previously met at UFC Fight Night 170: Brasilia where he lost in the third round via submission.
"With Charles, you've got to be on your P's and Q's the whole time and you've got to have the skills behind it. I think Dustin has had a lot of fights and he is kind of coming into his own, but I think he is starting to hit a plateau period where he kind of does what he does. But there are no new wrinkles added to his game. You have to hit Charles with something new."
Also read: "Everything is temporary," Khabib Nurmagomedov has a heartfelt message remembering the death of father Abdulmanap Nurmagomedov