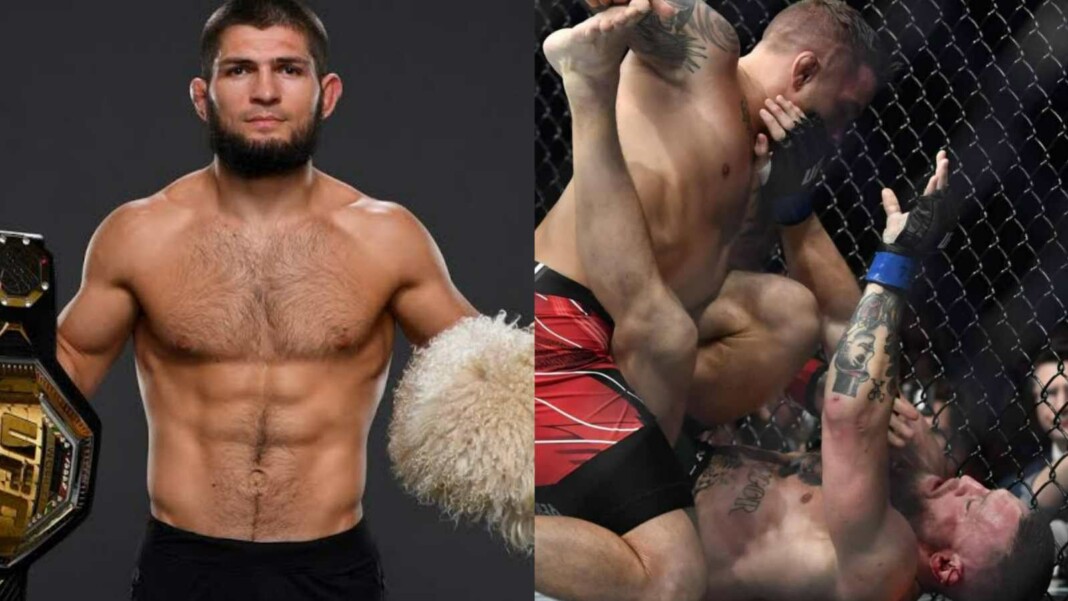 The most anticipated trilogy fight between 'The Notorious' Conor McGregor and 'The Diamond' Dustin Poirier ended in the most unfortunate way as McGregor broke his ankle towards the end of the first round and lost this fight via doctor stoppage.
There was a lot of beef before the fight between both of them and Conor McGregor even hit Dustin Poirier with some low blows by talking trash about his wife at the UFC 264 pre-fight press conference.
But after the Octagon got locked Poirier outlasted him in all the departments, McGregor hit him with a left hand and he also had some moments in the first round but after Poirier secured a takedown he landed some ruthless elbows on 'The Notorious'.
When the round was about to end, Conor McGregor missed a right hand and put pressure on his ankle that broke his ankle and the fight ended at the end of the first round.
As soon as McGregor lost the fight a lot of UFC fighters jumped on him like vultures to criticize him and his biggest rival, the former UFC Lightweight champion, Khabib Nurmagomedov also utilized this opportunity.
'The Eagle' tweeted, "Good always defeats evil. Very happy for Dustin Poirier, I hope you will get the belt end of the year."
Khabib Nurmagomedov also reacts to Conor McGregor being taken out on a stretcher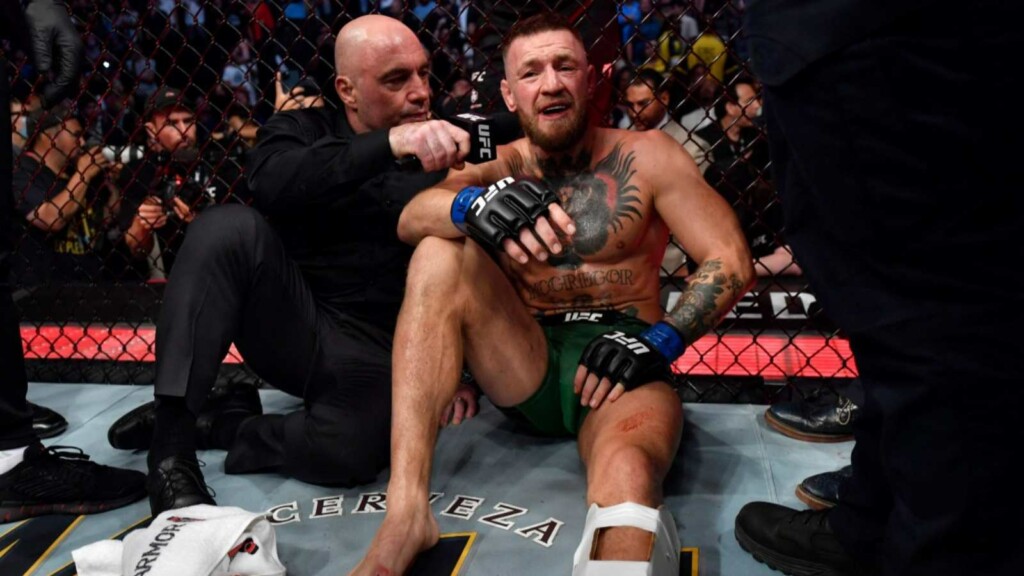 'The Notorious' Conor McGregor predicted in the UFC 264's ceremonial weigh-ins that Dustin Poirier will be taken out on a stretcher after their fight and ironically he was the one to be taken out on a stretcher after the fight.
The former UFC two-division champion, Daniel Cormier tweets, "Crazy to think that at the end of the weigh-in Conor said he would be taken out on a stretcher. And now Conor gets taken out on a stretcher. Man, this game we play is so crazy!!!! Hats off to the Diamond of Lafayette!! Dustin Poirier."
MMA journalist Chamatkar Sindhu also tweeted about it he says, "Conor McGregor is leaving on a stretcher". To which Khabib replies, "The way he said it."
Also Read: Dustin Poirier's wife Jolie Poirier shows middle finger to Conor McGregor after UFC 264.