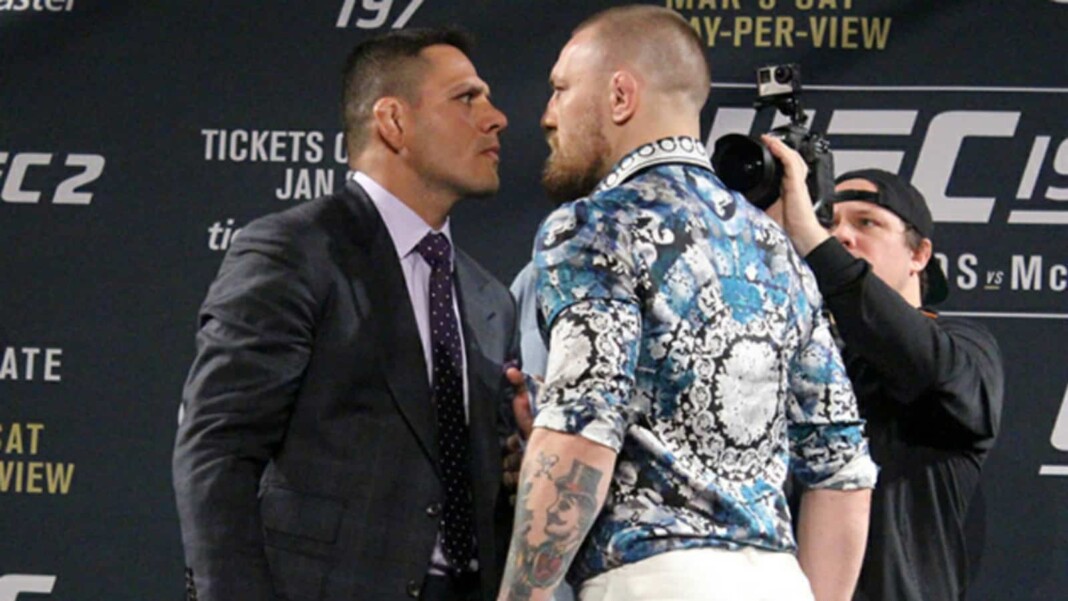 It is not the best time to be Conor McGregor in the fighting world. The Notorious One has been catching hell from everyone around him after his ankle injury at UFC 264. One of them is his former rival, Rafael Dos Anjos.
A lot of UFC stars have reacted to Conor McGregor losing to Dustin Poirier via TKO due to injuries at UFC 264. In the build up to the fight, McGregor did not spare any of his former rivals and spewed hurtful comments against them. Rafael Dos Anjos had things worse as he actually came face to face with the Irishman and got called a "rat" as Conor's security helped him get out of the backstage safely. After this injury, RDA did not waste any time to get back his revenge.
Conor and RDA were scheduled to fight for a lightweight bout in 2016 at UFC 196 but the fight was canceled after the champion announced that his foot was broken. Conor did not take any excuses and downplayed Anjos' injury calling it a bruise. Now when the tables have turned on Conor, Rafael went out on twitter posting Conor's broken foot and captioning, "Bruise".
RDA asks Conor McGregor to "humble up"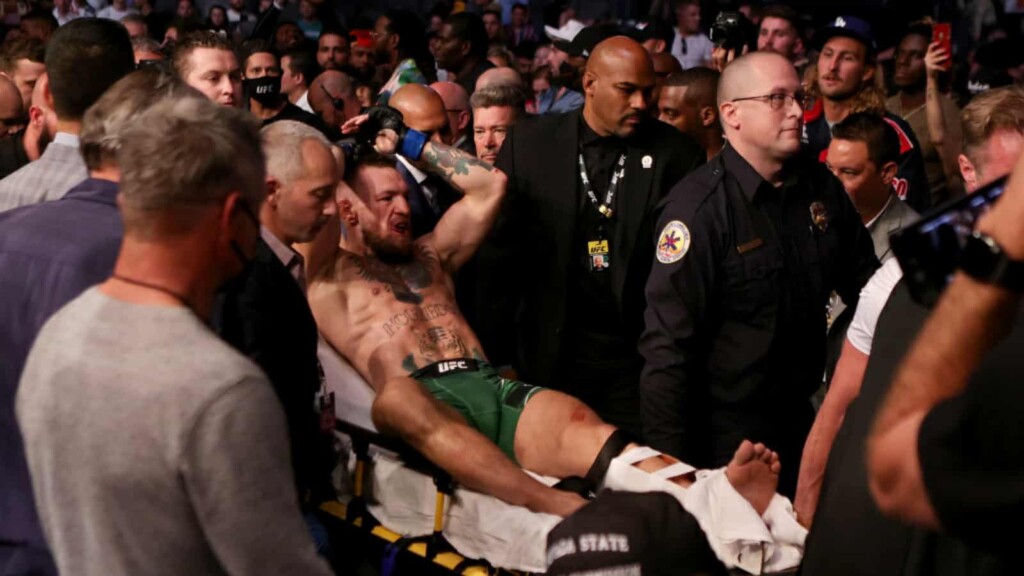 RDA reacted to Conor's injury by writing, "When I broke my foot before our fight this guy made fun of my injury..and continued to do so for years. Taste your own medicine and humble up." RDA has been wanting to get his fight rebooked with Conor since 2016 and that just hasn't come around. Both the fighters have had a lot of banter over the years.
In the 6th episode of embedded, Conor and RDA's clash in the back stage is shown. Rafael returned to lightweight division last year and got a win via decision against Paul Felder at UFC Fight Night: Felder vs Dos Anjos in 2020. Prior to that he decided to try his hand at the welterweight division and has 4 out of 8 bouts. He has a record of 30-13-0 in his professional career.
Also read: "The fight didn't get finished," Dana White is all in for Conor McGregor vs Dustin Poirier 4 after the uneventful end to UFC 264