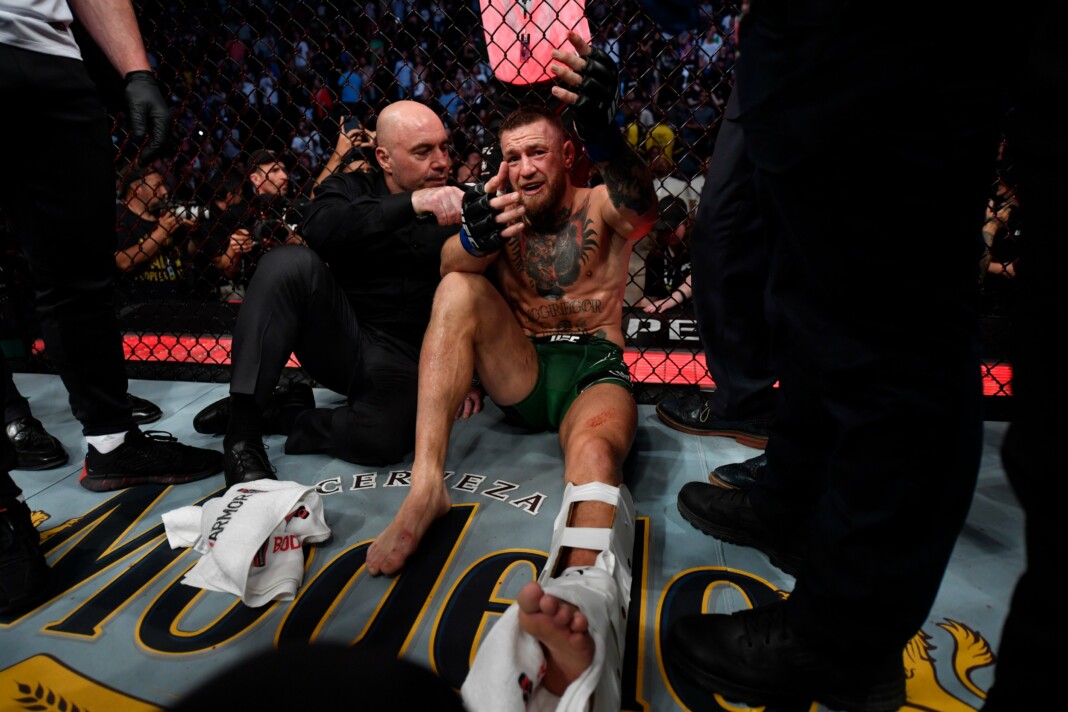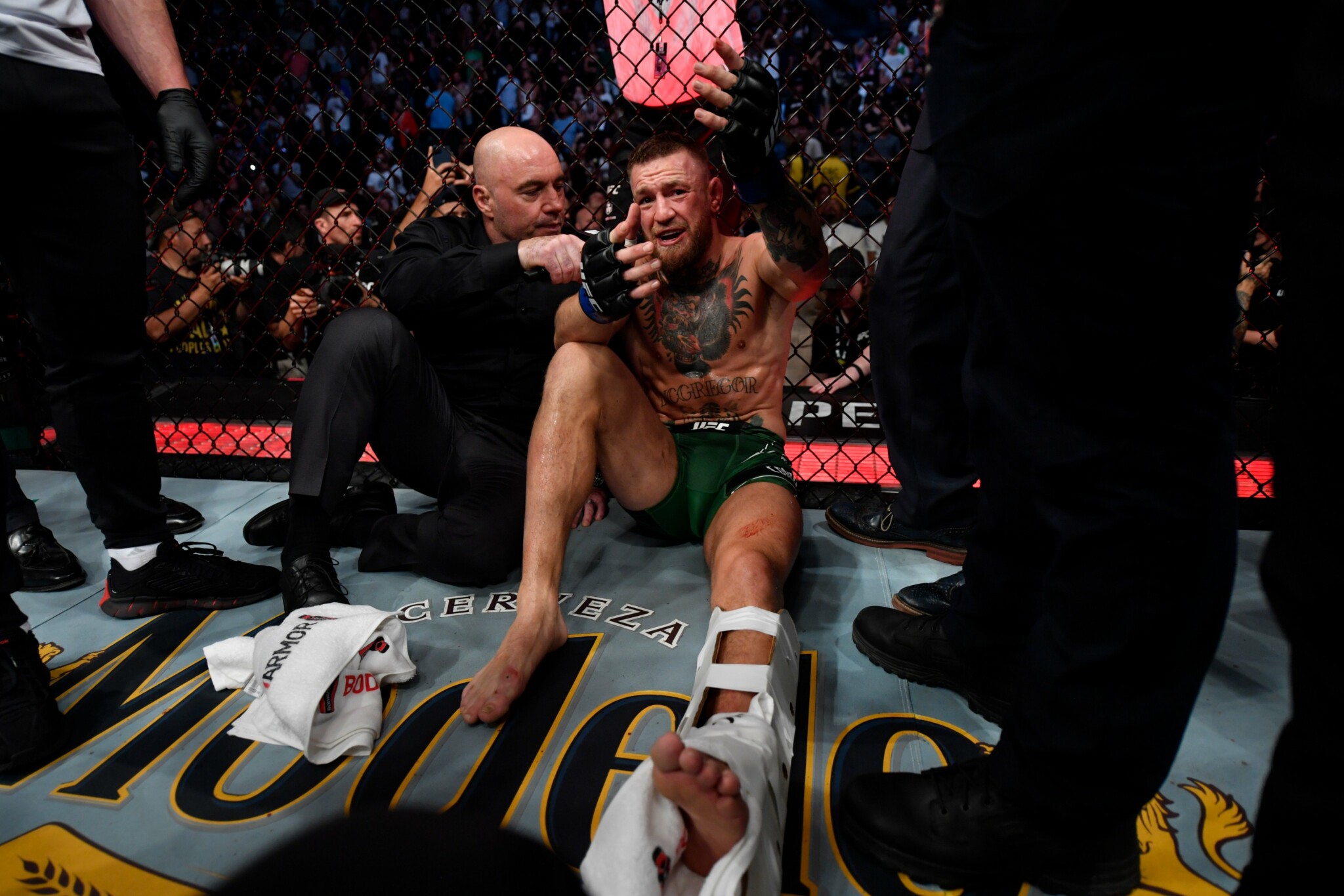 UFC 264: Conor McGregor vs Dustin Poirier just concluded and had one of the most unexpected endings to a fight that was hyped to gargantuan proportions. After trading hefty blows in the first half of the first round, the fight went to the ground. McGregor then executed a guillotine on Poirier, which backfired. McGregor ended up getting elbowed by Poirier with a barrage of strikes.
Just when the round was nearing its conclusion, Conor McGregor was asked to get up and both the fighters once again got back up on their feet. With just 5 seconds remaining in the first round, McGregor snapped his ankle, going to the ground in pain. After being assessed by the Octagon doctor and officials, the fight was waved off by Herb Dean and Dustin Poirier was awarded the victory via TKO. due to a doctor stoppage.
Can Conor McGregor recover quickly from UFC 264 injury?
Although, his ankle break wasn't as severe as Anderson Silva's or Chris Weidman's, it sure did look nasty from the viewer's point of view. A distraught McGregor then rested on the cage, and uttered innumerable angry words aimed at Poirier.
McGregor then was stretchered off. It looked like he was back to his usual boisterous and 'Notorious' self while on his way back.
It is so unfortunate to see a trilogy fight end like this. However, many feel that Poirier would have got the job done in the later rounds, as he almost came close to victory in the first round. Now, just one question remains? Can Conor McGregor brush this off and recover quickly? Or is the Irishman finished?
Conor McGregor's death spell on Dustin Poirier goes in vain?
Many an angry word was uttered by McGregor at the pre-fight press conference and during the ceremonial weigh-ins.
McGregor told Joe Rogan at the ceremonial weigh-ins, "In 16 hours' time, this man is going to learn, that if you disrespect a person's kindness and take it as a weakness, you must pay. Tomorrow night I'm going to make this man pay with his life and I mean it. You're dead in that Octagon tomorrow night." [h/t Firstsportz.com]
Daniel Cormier pointed out the same with a tweet: "Crazy to think that at the end of the weigh in Conor said he would be taken out on a stretcher. And now Conor gets taken out on a stretcher. Man this game we play is so crazy!!!! Hats off to the Diamond of Lafayette!! @DustinPoirier.
The scoreline is now more or less settled. Poirier has taken a 2-1 lead in the trilogy fight. The only thing that would set up a quadrilogy would be the bad blood between Poirier and McGregor that has boiled over of late.
Also Read: "Brian Kelleher should have got the fight" – Diego Sanchez disputes Sean O'Malley's decision to fight Kris Moutinho
Also Read: "Conor you're such a snake…Soon or later we will finish business"- Rafael dos Anjos calls out Conor McGregor