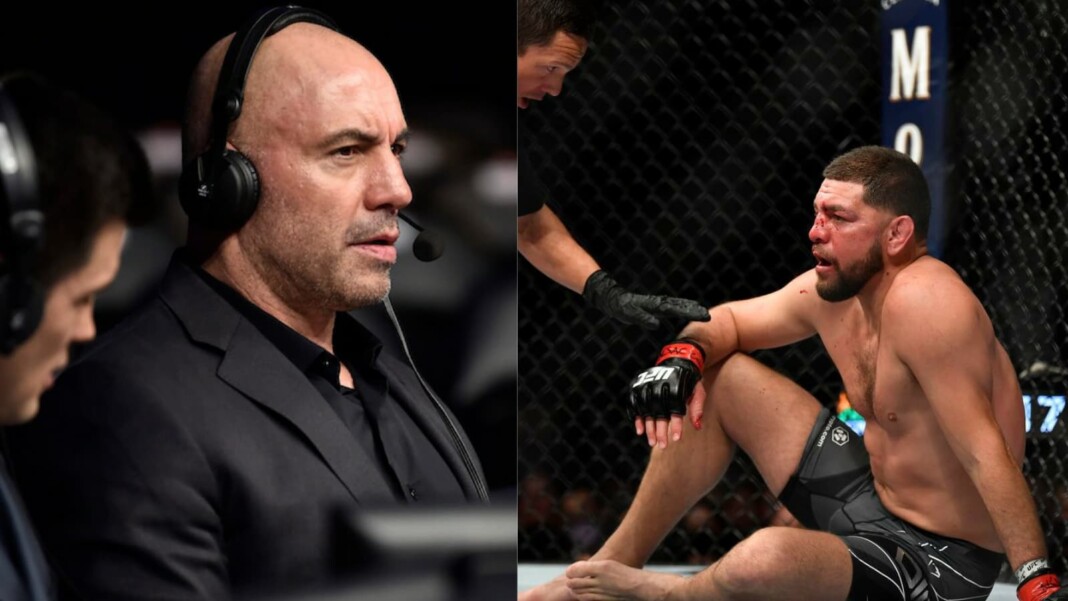 UFC commentating legend Joe Rogan was not there for the return of Nick Diaz at UFC 266. The connoisseur of MMA gave his reactions to the fight and had some mixed feelings about it.
Nick Diaz finally returned to the octagon after six long years. The Stockton's finest fought a rematch against former welterweight champion Robbie Lawler at UFC 266. The pay-per-view event was a huge success and usually, a big fight card meant that veteran commentator and analyst Joe Rogan would be present in the commentary booth. But unfortunately, due to personal reasons, Rogan couldn't make it to the fight.
In a recent episode of The Joe Rogan Experience with his comedian friend Bert Kreischer, Joe gave his initial reactions and to the fight and felt like the Stockton fighter was not ready for the return. Joe believes Nick needs to take more time in order to try and get back to his best version.
Joe Rogan feels like Nick Diaz was not in his bag at UFC 26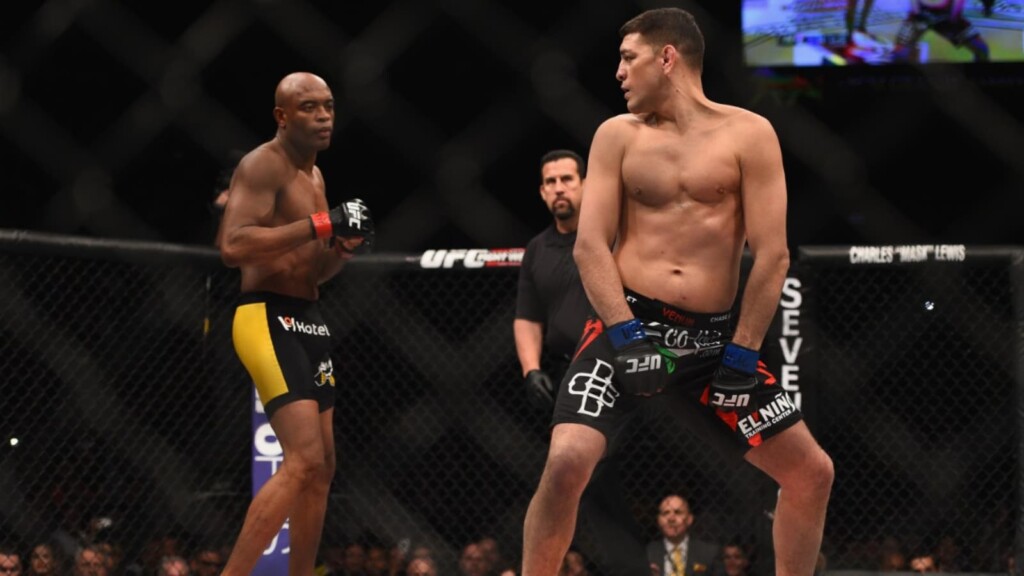 "My thing about Nick is, when I looked at him physically, I was like, I don't know how much he's been training. When Nick was in his prime, he was really lean. He's definitely an older guy now. But the thing is, I don't think you can just jump back in that easy after six years out of the sport. You'd need more time to prepare," said Joe on the podcast.
"My point was, he didn't do that bad for a guy that was out six years. Lawler was pressuring him and he was putting it on him and he was definitely getting the better of exchanges, but it's not like Nick didn't have his moments. He definitely did. He would just have to have way more time to prepare and he'd have to be really ready to go."
"I don't think he had a chance to build back up after being off for that much time. I think you get back to where he was Diaz at his best, you've got to have some time," he ended.
Also read: "99.99% of people would've tapped out," Joe Rogan talks Brian Ortega's deadly choke on Alexander Volkanovski at UFC 266