The former UFC Welterweight champion, Robbie Lawler, and one of the biggest names in the promotion, Nick Diaz face each other in the Middleweight contest of UFC 266. Diaz stepped inside the Octagon almost after six years and these two legends of the sport produced a spectacular show for the fight fans around the world.
Lawler defeated Diaz via third-round TKO from punches at UFC 266 and as soon as the fight ended, Robbie Lawler went straight to check his opponent Nick Diaz whom he respects immensely from the bottom of his heart. In the latest video released by UFC's "The Thrill and Agony" Series, Lawler can be seen asking from Diaz,
"Are you good? Are you good in life? That's fuck**g different. Let's fuck**g get there, you know what I'm saying?" Nate Diaz's replies aren't audible in that video clip, but Lawler can be seen further saying, "Let me fuck**g know if I can help".
Seeing these two legends of the sport sharing such a special moment with each other is really beautiful as at the end of the day there is much more in life than fighting. Robbie Lawler is always known as the beautiful representation of this brutal sport and he continues to do the same.
Henry Cejudo makes case for Robbie Lawler vs Nick Diaz trilogy fight to happen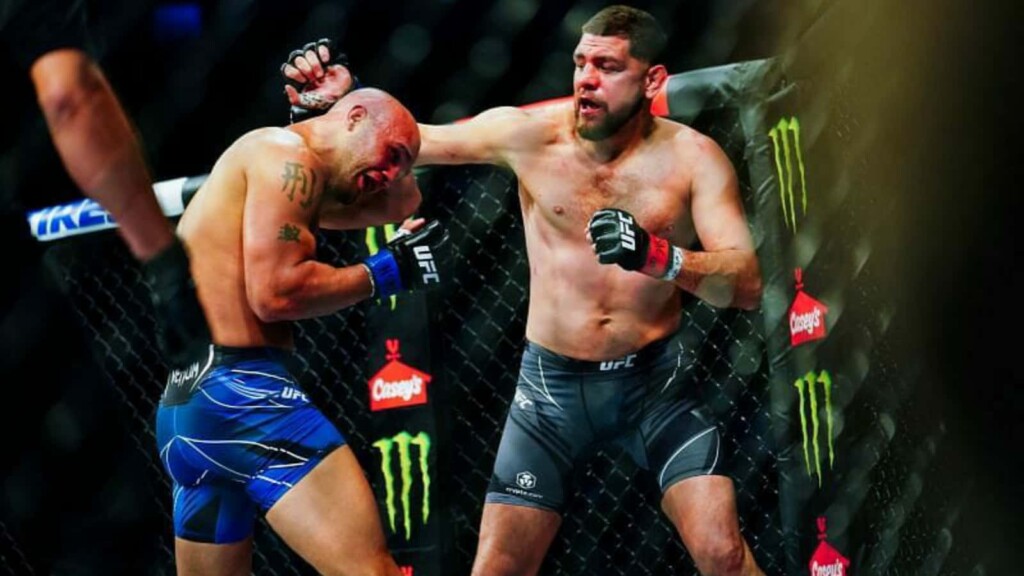 Robbie Lawler and Nick Diaz hold a record of 1-1 against each other and seeing these two legends of the sport fighting against each other at UFC 266, excites many fellow fighters as well. The former UFC two-division champion, Henry Cejudo who only considers himself a legend, complimented Diaz for his performance and makes case for a trilogy fight between Diaz and Lawler.
In the recent episode of Triple C and Schmo podcast, Cejudo says, "I think he should get another crack at Robbie Lawler. I hate throwing the word legend around, but Nick Diaz is a legend. Nick, if you're watching this, for all the fans I say you make a trilogy, they're 1-1. The third match seals the deal. I truly believe in my heart with a little more time, Nick Diaz will beat him."
Also Read: "He looked damn good, that kid's got a massive heart," Nick Diaz's performance at UFC 266 impressed Dana White.