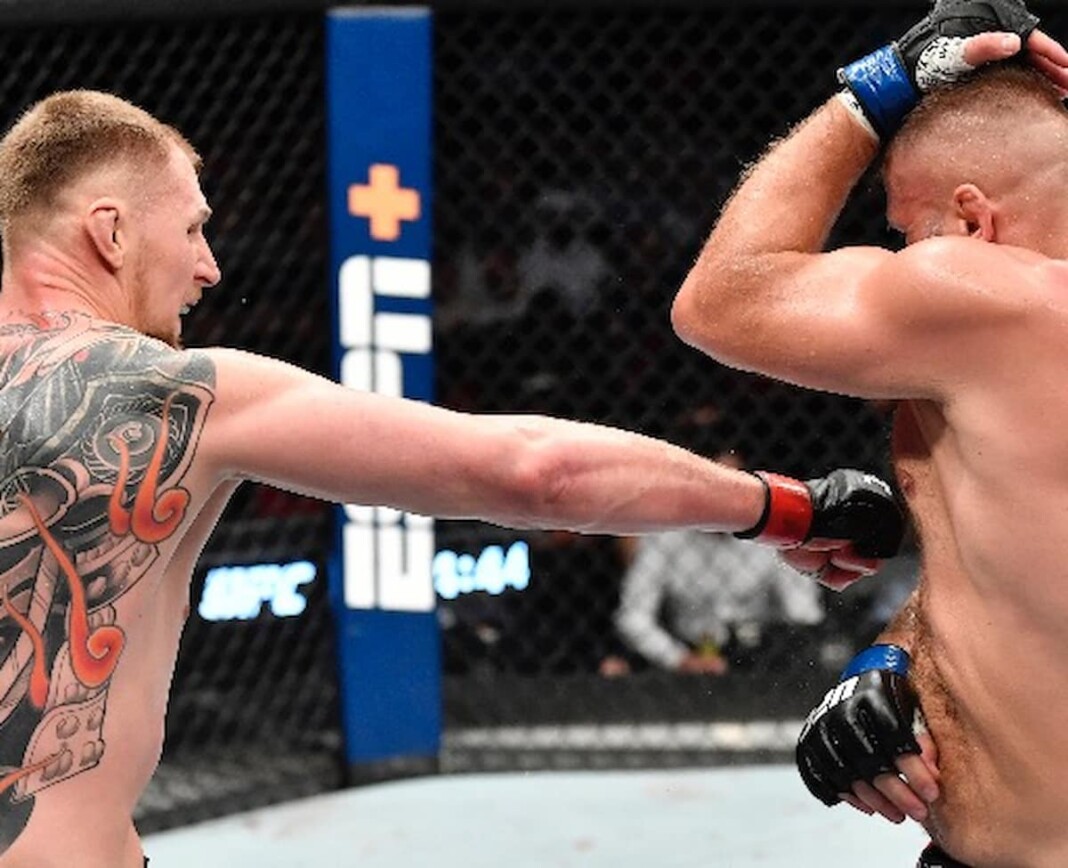 The heavyweight contest between Marcin Tybura (22-6 MMA, 9-5 UFC) and Alexander Volkov (33-9 MMA, 7-3 UFC) was one of the most anticipated bouts of the night. The hard-hitting heavyweights gave their all inside the octagon and after three rounds of a back-and-forth battle, Volkov got the better of his opponent.
Round 1- Tybura and Volkov acquired the center of the octagon, and Tybura started things off with a straight punch. Volkov held his ground and traded some punches with his opponent. Volkov took a step back and tried to keep Tybura at a distance. Tybura attempted a couple of takedowns but Volkov stuffed it, he went for another one but Volkov reversed it and ended up on top. Volkov maintained his position on the top, and Tybura did a good job of now allowing him to posture up and land some heavy ground and pound. A good first round for Volkov at UFC 267
Round 2 – Tybura moved forward and tried to pressure Volkov, Volkov moved well and landed a nice 1-2 combination that caused some damage. Tybura attempted another takedown but Volkov stuffed it, the duo exchanged some shots and Volkov landed a big knee but Tybura just ate it, he was pressing hard but Volkov looked unfazed by any of the strikes landed on him. Volkov was getting comfortable at the striking range, and he started mixing up kicks as well. Both of them were visibly tired but kept on fighting with everything they got.
Alexander Volkov got the better of Marcin Tybura at UFC 267
Round 3 – Tybura was pressing forward and even though he was not landing anything significant he was leading the action. Volkov was just sitting on his punches and he was certainly tired. Tybura went for another takedown but Volkov stuffed it, he landed a beautiful uppercut but Tybura just ate it. The takedown attempts kept on coming but Tybura was not finding any success with them. Volkov fought a smarter fight and as the fight was ending Volkov landed more clean and significant strikes.
Result – Alexander Volkov def Marcin Tybura via unanimous decision
Also read – MMA community erupts after Vyacheslav Kiselev creates an absolute mess as a referee at UFC 267