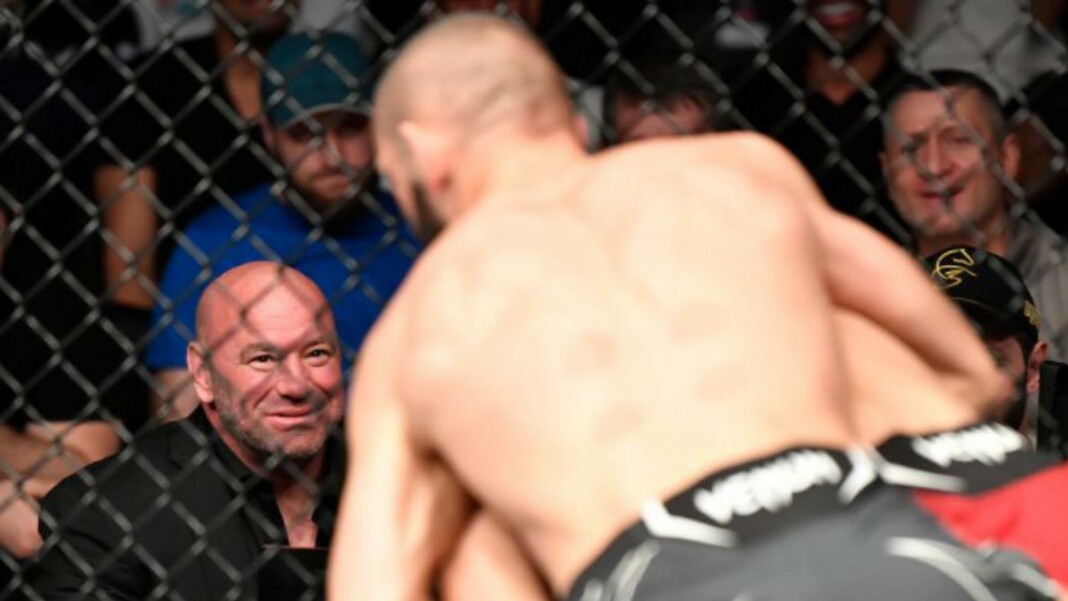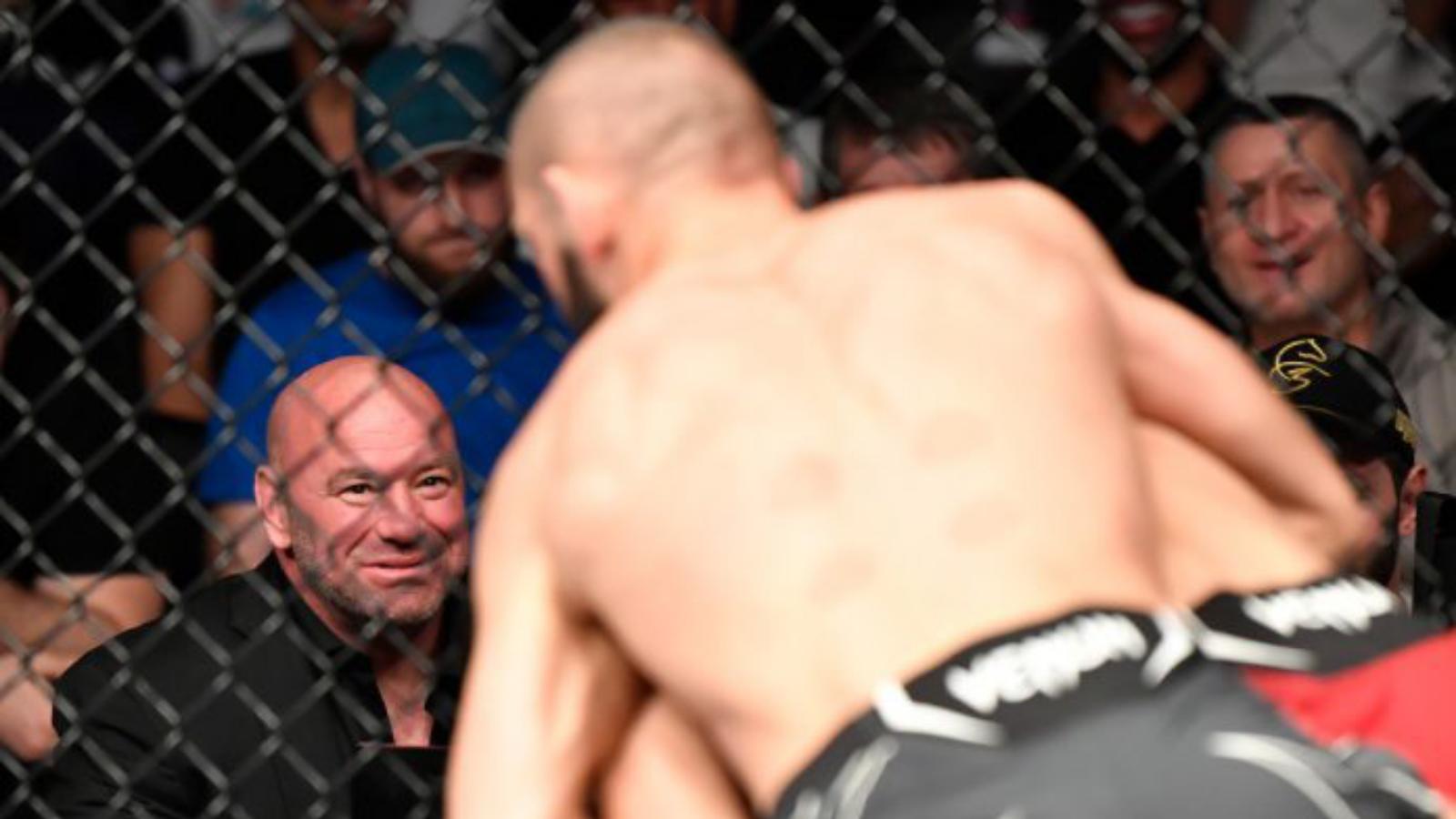 Everyone had an amazing experience watching UFC 267 unfold the way it did, especially for UFC President Dana White. For White, though, there was more to surprise him. When UFC Welterweight Khamzat Chimaev was fighting Li Jingliang, he made sure that White was watching him.
The UFC President was abruptly reaching for his phone during Chimaev's fight after which Chimaev picked up his opponent from the centre of the cage and walked towards White's cage side and talked to him about something while handling his fight mid-air!
WATCH! Dana White on what was Khamzat Chimaev talking to him about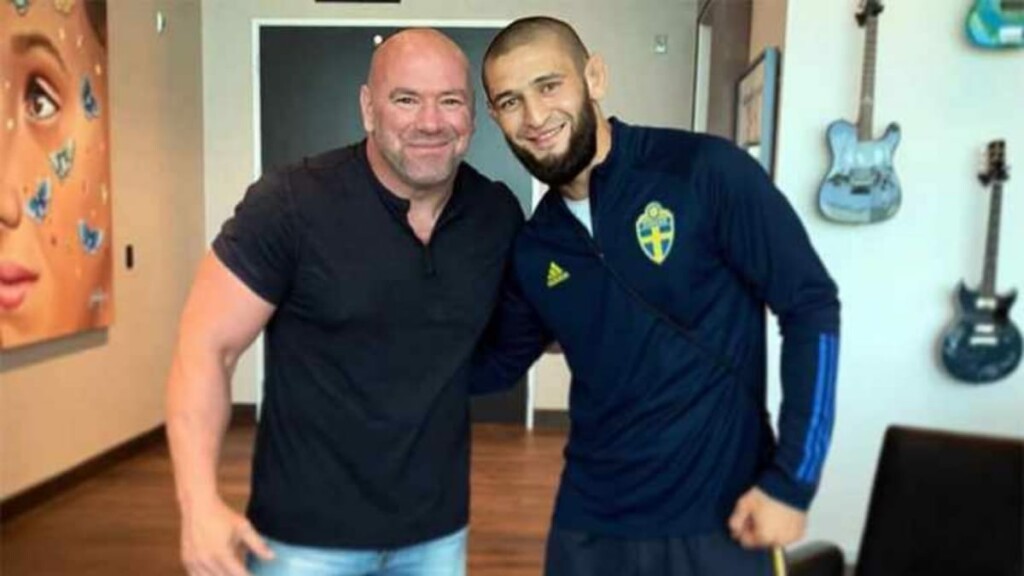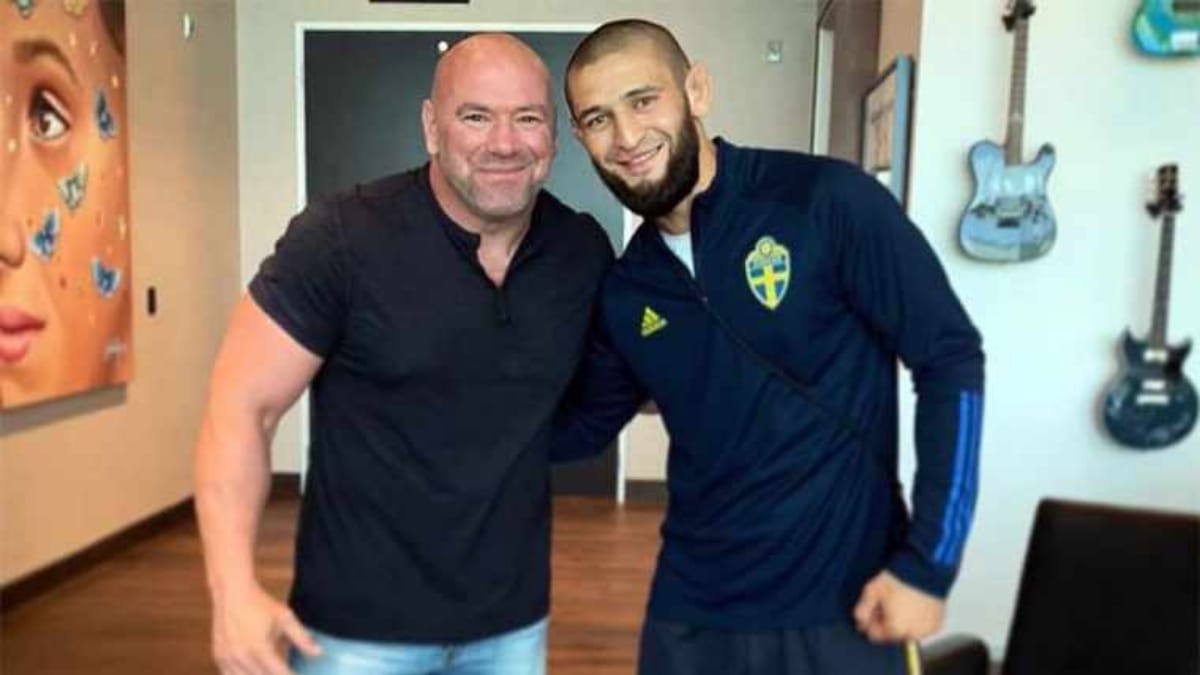 At UFC 267 post-fight press conference, White answered "He [Chimaev] was yelling crazy sh*t at me the whole fight. I don't know why. But basically just saying 'I am gonna fight everybody, I am gonna fight Brock Lesnar. I don't care who it is."
Regardless, White was all praise for Chimaev. "Last time when we were here we knew this guy was special, you know. [It's just] this covid [from which Chimaev took a medical layoff] thing is one of the weirdest things any of us has ever seen," White said.
"But he's back and there's no doubt this kid's special… If he wants to stay busy [fighting] which I am a big believer of that especially with a huge layoff he's had, so we will figure out if that's what he really wanted to do," White continued.
No one has absorbed fewer strikes in their last four fights than Chimaev, which stands to only two strikes. Who do you think is next for the "Borz" Khamzat Chimaev, a bigger draw like Nate Diaz, a top contender that brings him closer to the title or still some tougher opponents in the top 15 overall?
Also Read: "DC, suck harder," Justin Gaethje bashes Daniel Cormier for pandering to Islam Makhachev at UFC 267