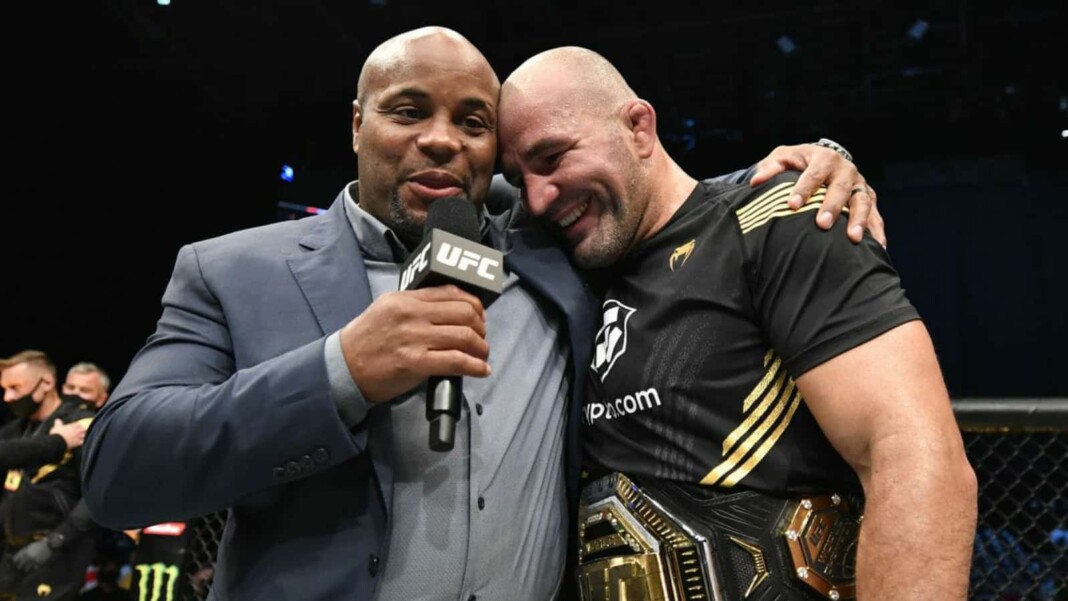 The Brazilian veteran of the UFC Light Heavyweight division, Glover Teixeira finally wrapped the UFC title around his waist at an age of 42 years. Teixeira defeated the UFC Light Heavyweight champion, Jan Blachowicz by second-round submission at the main event of UFC 267 and achieved his dream.
After this win, Teixeira was so happy, that finally his hard work and dedication pay off and now he is the UFC champion. Talking to the reports at the post-fight press conference of UFC 267, Glover Teixeira says, "It feels so amazing, I'm so happy. This is what I dreamed of for 20 years."
"Twenty years on the road, ups, and downs, I wanted to get this belt. I wanted to be a champion. There was a time there that I thought I would never be a champion, but I love it. I keep believing. I discipline myself the way I have to do it, and now I won this baby."
Glover Teixeira faced the former UFC Light Heavyweight champion, Jon Jones for the first time in 2014 for a title fight. Although he lost that one but rather than giving up on himself, Teixeira doubled down his efforts and achieved the unbelievable.
Teixeira added, "You put in the work, you put so much work towards it, so much discipline. Like Khabib said that: The life of a fighter is pretty much a life as a prison because you have to put yourself in that position."
"Avoid a lot of things, avoid birthday parties and friends getting together, and just stay isolating yourself from all the distractions if you want to really get good and be a champion."
Glover Teixeira wants to savor this moment before thinking about his next opponent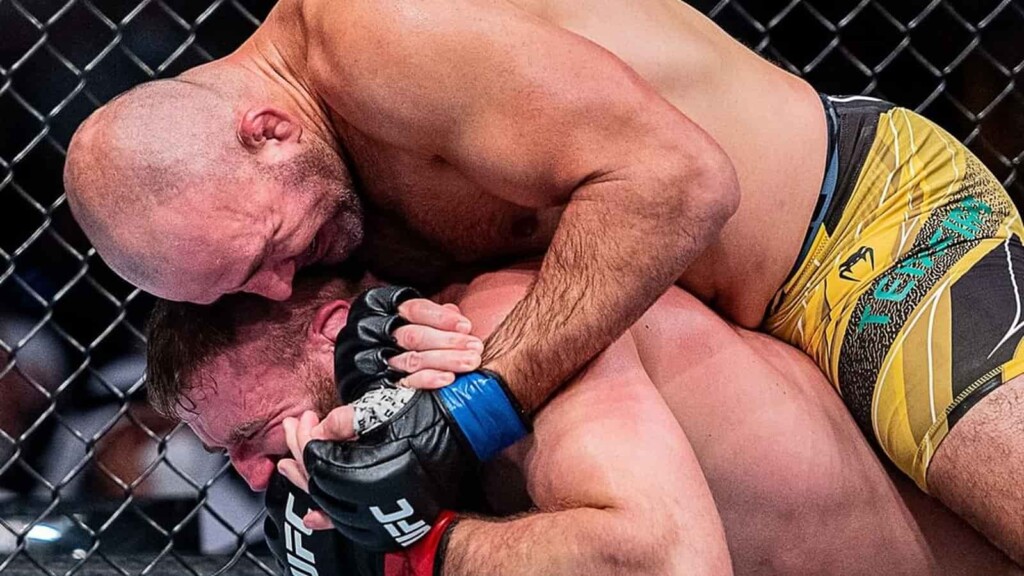 The number 2nd ranked UFC Light Heavyweight fighter, Jiri Prochazka served as the backup fighter to this main event and he is going to most probably be the first fighter against whom Teixeira will be defending his title.
But right now the champ isn't worried about his next opponent, as he wants to savor this moment first for which he waited 20 years. Teixeira added, "Prochazka is a very tough guy, man, He's very awkward, but a very good guy. He is a different story, but definitely a tough opponent."
"It's all tough opponents here, but I'm definitely looking forward to fighting him. But right now I'm really looking forward to drinking that beer that Jan gave me and enjoying some time off."
Also Read: From Conor McGregor, Francis Ngannou to Tony Ferguson Twitter reacts as Glover Teixeira dethrones Jan Blachowicz to become the 2nd oldest UFC champion at UFC 267.