As Daniel Cormier suggested in UFC Light-heavyweight champion Glover Teixeira's octagon interview, he is indeed taking that 'victory lap.' We are talking about Teixeira's welcome in his hometown of Danbury, Connecticut, which is all into celebrations for the city now is a home of a UFC Champion.
Teixeira came to the USA in 1999 to make a living out of working and sustain himself and his financially tight family. This is where he fell in love with combat sports, started training Jiu-Jitsu, started winning tournaments, started training and competing in MMA and lastly but importantly, met and married his other half in Ingrid Teixeira.
Last Saturday at UFC 267 in Etihad Arena, Fight Island, Abu Dhabi, Teixeira submitted former light-heavyweight champion Jan Blachowicz in the second round to become the new UFC champion. This was a milestone not in Teixeira's books but in UFC history as well as the world witnessed the oldest first-time UFC champion in Glover Teixeira.
WATCH! Danbury, Connecticut, welcoming their UFC fight Glover Teixeira back but this time, with the golden strap!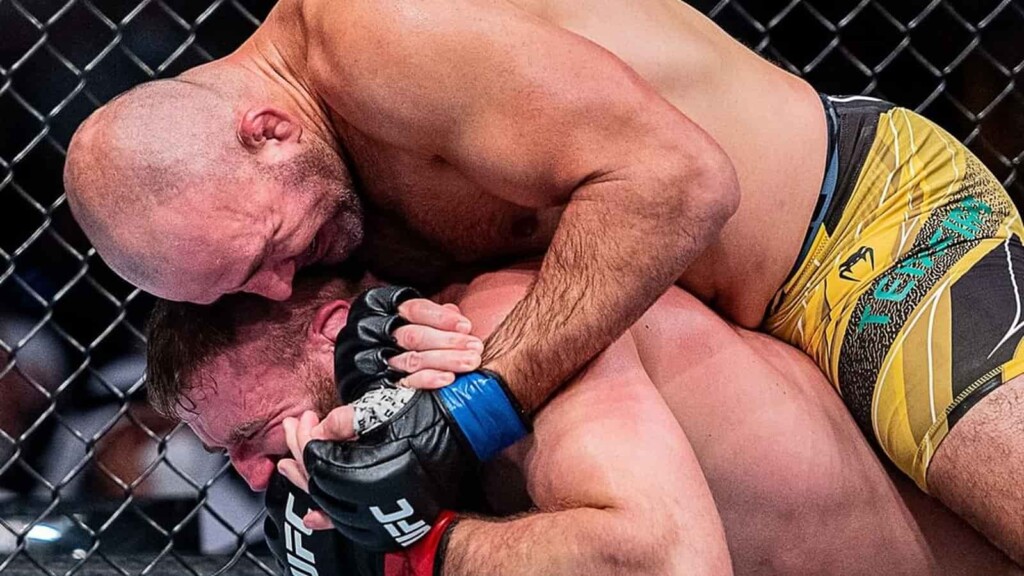 It took 19-years in the making for Glover Teixeira to get a UFC title wrapped around his waist. Teixeira took to his Instagram to post a video of people greeting and congratulating him. The crowd was moderate in numbers but enough to please the champ as he stays around the people of Connecticut patiently to click photos and give handshakes and hugs.
In the caption, Teixeira writes, "Thank you so much for this everybody from Danbury and bethel. Grato a todos que me receberam com alegria"
What adds more to this celebration is that Teixeira won the championship fight at UFC 267 two days after his 42nd birthday. Many fans and fighters around the world couldn't stop themselves from expressing the sheer happiness they had in watching Teixeira finally getting the title after two decades of progress.
People are now considering Teixeira as an all-rounder fighter at an elevated level that would be difficult to face for his opponents. Who do you think can give the toughest fight, or even have a victory over the legendary Brazilian?
Also Read: UFC 271: Casey O' Neill vs Roxanne Modafferi, women's flyweight bout targetted