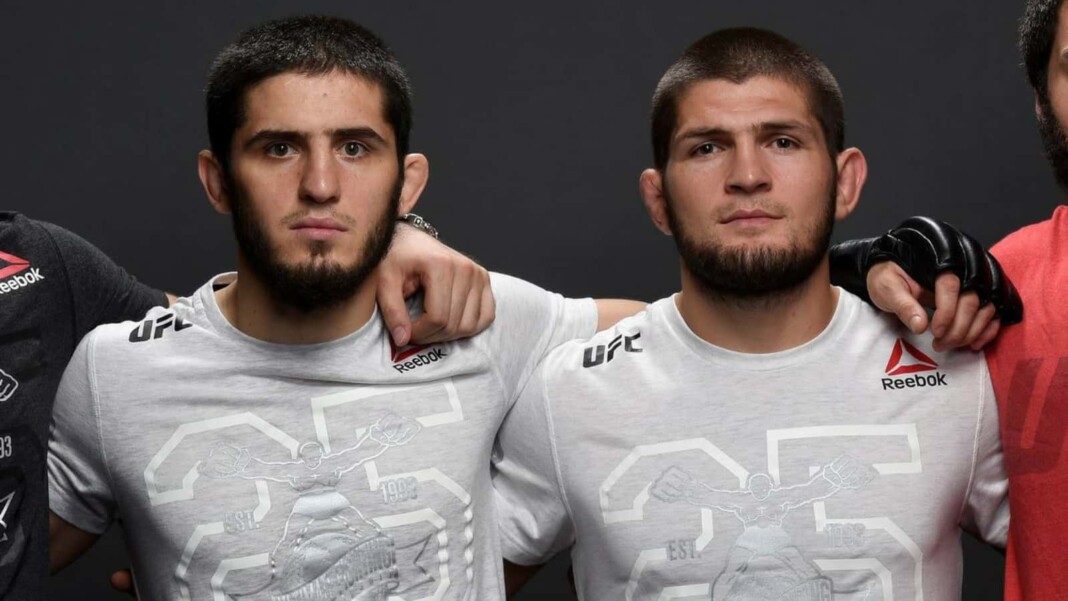 The way UFC Lightweight Islam Makhachev is making a statement on the division, in a fashion not much unique. Makhachev, if compared to anyone is just as dominant as his current cornerman and retired mixed martial artist Khabib Nurmagomedov.
Though, unlike Khabib, Islam is not undefeated but at least he learnt to come back from his losses even stronger, a level of mental toughness his fellow trainer Khabib also used to display during the fights when the latter would be in a brief, troublesome spot during his fights.
Islam too has ambitions of reigning the lightweight division just like Khabib and the latter has a level of trust embedded in his student that he will be pound-for-pound the best fighter very soon. He fights this Saturday at UFC 267 against top-tier UFC Lightweight Dan Hooker. Makhachev is coming off a submission victory over Thiago Moises and is currently 20-1 in MMA.
WATCH! Here's what Islam Makhachev has to say about him getting compared to retired, undefeated, former UFC Champion Khabib Nurmagomedov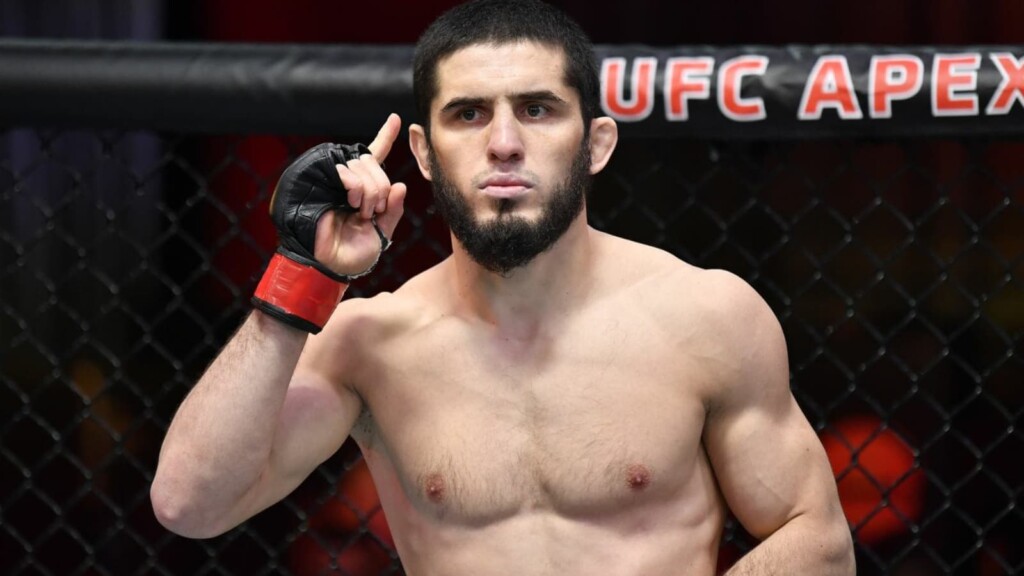 "I want to be like Khabib," Makhachev said in UFC 267 pre-fight media scrum. "I'm training with him all the time. He gives me very big support. This is not pressure for me. I'm just happy because I have some guy like him on my back."
"You know how you have big experience? He and Javier Mendez [founder and boxing coach, American Kickboxing Academy], they're my head coaches. He helps me a lot. He gives me a game plan, he helps me a lot in the training camp. Not just like some sparring partner, he can give more because he has big experience in this game."
Makhachev also gave his take on potential title fight scenarios and where he fits into all of this."[Charles] Oliveira [current UFC lightweight champion] fight versus Poirier and Chandler fight versus Gaethje," Makhachev said. "After, when I beat Hooker, I don't know. If Chandler and Oliveira win, who's gonna fight for the title? I'm gonna be ready because I don't think a rematch for Chandler and Oliveira is a good idea. They don't need to ask me, I'm just ready."
Also Read: "I hope she knocks him out," Dana White is rooting for Claressa Shields in her beef with Jake Paul