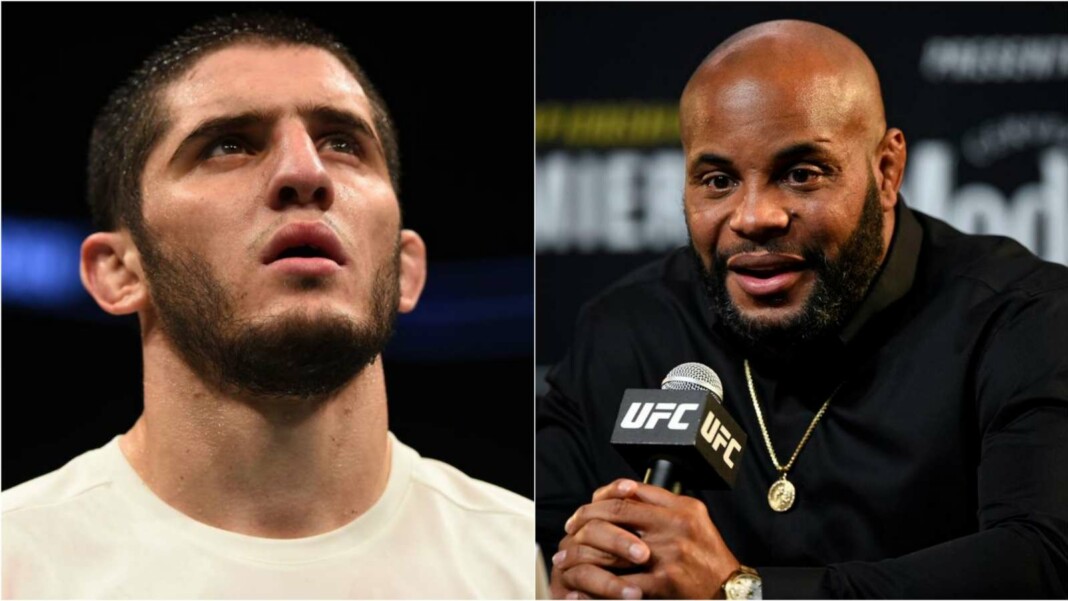 Justin Gaethje wasn't too happy with Daniel Cormier mentioning his name in the post-fight press conference of Islam Makhachev at UFC 267.
UFC 267 took place in Abu Dhabi and top-ranked lightweight contender Islam Makhachev took on Dan Hooker in a three-round fight. Islam finished his opponent under three minutes in the very first round. After the fight, his close friend Daniel Cormier interviewed him in the post-fight press conference and asked him why he deserves the title shot over the winner of Justin Gaethje vs Michael Chandler at UFC 268. Gaethje took offense to this and immediately called out DC on Twitter.
"Suck it harder," wrote Gaethje as his first reaction mentioning the commentator in his tweet. DC responded immediately saying, "I can't fight you, but Islam can my guy. You just go and do what you do next week. You may be safe I'm not sure champ." Gaethje takes on Chandler in a stunning lightweight fight at the Madison Square Garden next week.
Daniel Cormier explains to Justin Gaethje he wasn't dissing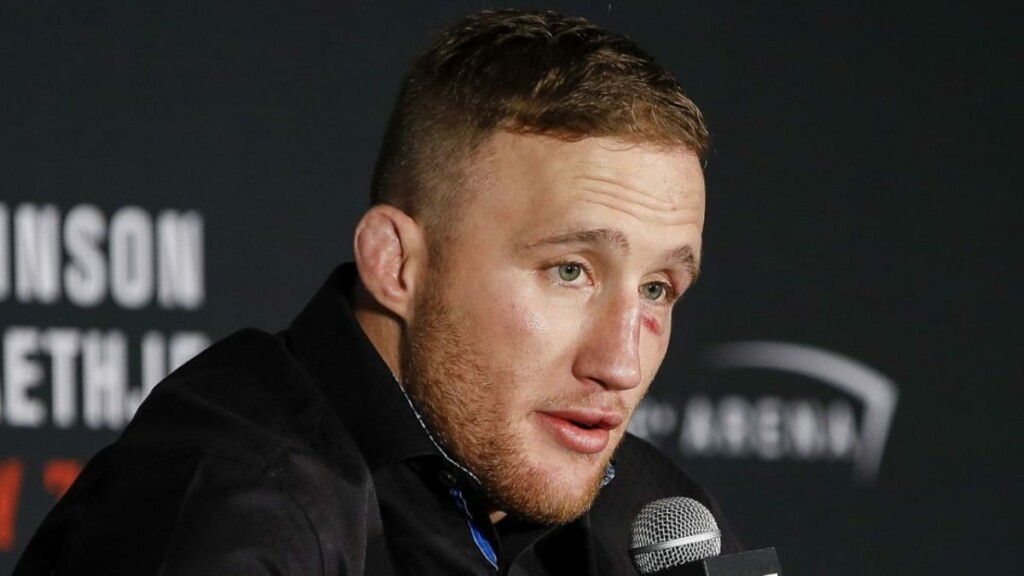 Gaethje did not like DC mentioning the fighter's name when he had nothing to do with the event. But, in DC's defense, Islam is now a top-ranked fighter and it is only right to give him an opportunity to make a case for himself as to why he deserves to be among the best of the best. "You brought my name up. It wasn't going to come out of anybody's mouth," said Gaethje.
Cormier explained himself saying that Gaethje was his favorite fighter and he didn't mean any ill. "I literally asked why he should get the title shot over you? Because he has to convince he deserves to jump you. Hell, I thought you should have been in the fight with Charles. Have said it publicly. Calm down highlight, you're my favorite fighter," wrote Cormier in response.
Also read: UFC 267: Islam Makhachev finishes Dan Hooker in the very first round