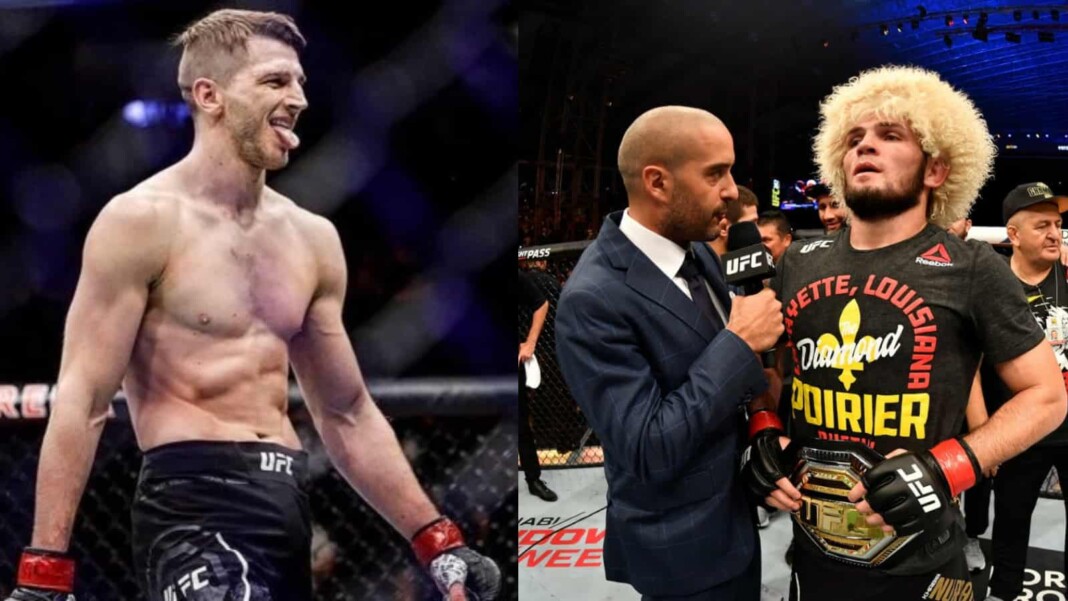 The number 6th ranked UFC Lightweight fighter, Dan Hooker is going to face the number 5th ranked Lightweight fighter, Islam Makhachev at UFC 267. This fight was originally booked between Rafael Dos Anjos and Makhachev but Dos Anjos pulled out his name from the fight due to injury.
Hooker accepted this fight on one month's notice and he is eager to end Islam Makhachev's eight-fight win streak. Dan Hooker is a betting underdog entering into this fight and former UFC Lightweight champion, Khabib Nurmagomedov also believes Hooker has only one lucky punch to win against his protégé, Islam Makhachev.
In his recent interview in front of fans in Harrogate, U.K. Khabib predicts the result of Hooker vs Makhachev's fight at UFC 267. Khabib says, "Islam vs. Dan Hooker is gonna be a very big challenge for Islam, It's gonna be a good challenge. He's No. 6 in the rankings, but I think Hooker never fought someone like Islam."
"All his fights have been against the striker. I don't know what he's going to do with Islam's wrestling, pressure, dominance on the ground, how he's gonna stop him. Only one thing he has is a lucky punch. Without this, 99 percent Islam mauls him."
Dan Hooker believes beating Islam Makhachev is the closest thing to defeat Khabib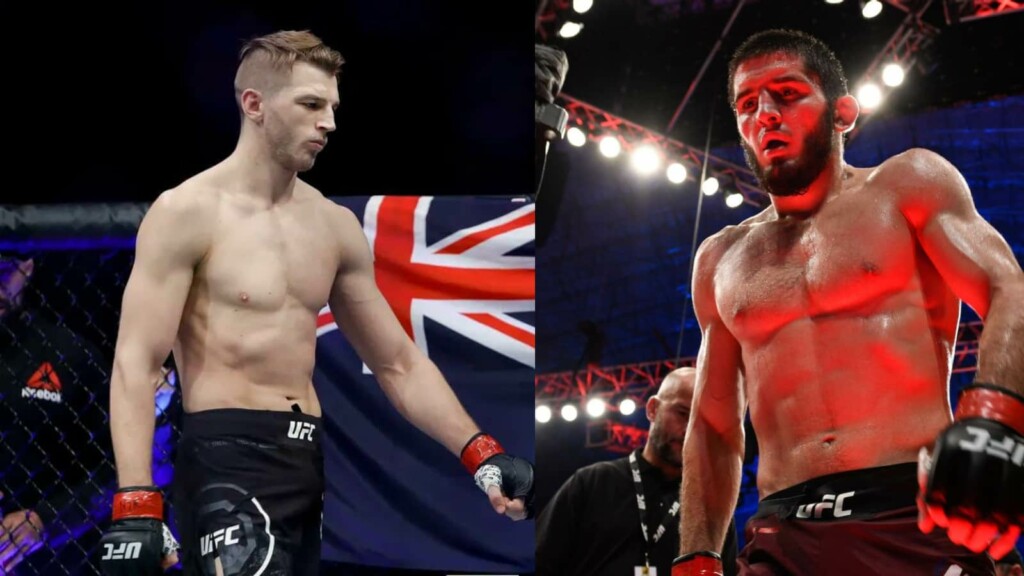 Dan Hooker never got the chance to share the Octagon with former UFC Lightweight champion, Khabib Nurmagomedov but he believes if he can beat his protégé, Islam Makhachev at UFC 267, it is going to be almost similar to defeating 'The Eagle' himself.
In one of his interviews, Hooker says, "If I could fight any lightweight on the face of the planet, it would be Khabib. I want to see how I measure up with him. It's no lie that Islam's the next best thing".
"Beating Islam is the only opportunity you're going to get to show what would have happened if you got in there with Khabib when he was champion. There's a lot of exciting aspects to this fight. It's just another one. I feel like it's a perfect time for this fight to come together."
Makhachev is coming into this fight with an eight-fight win streak with his latest win coming against Thiago Moises. Now with someone like Khabib standing in his corner, it is going to be interesting to see how Hooker will overcome his grind.
Also Read: "They're trying to get him to the title," Dan Hooker talks about his fight against Islam Makhachev at UFC 267.