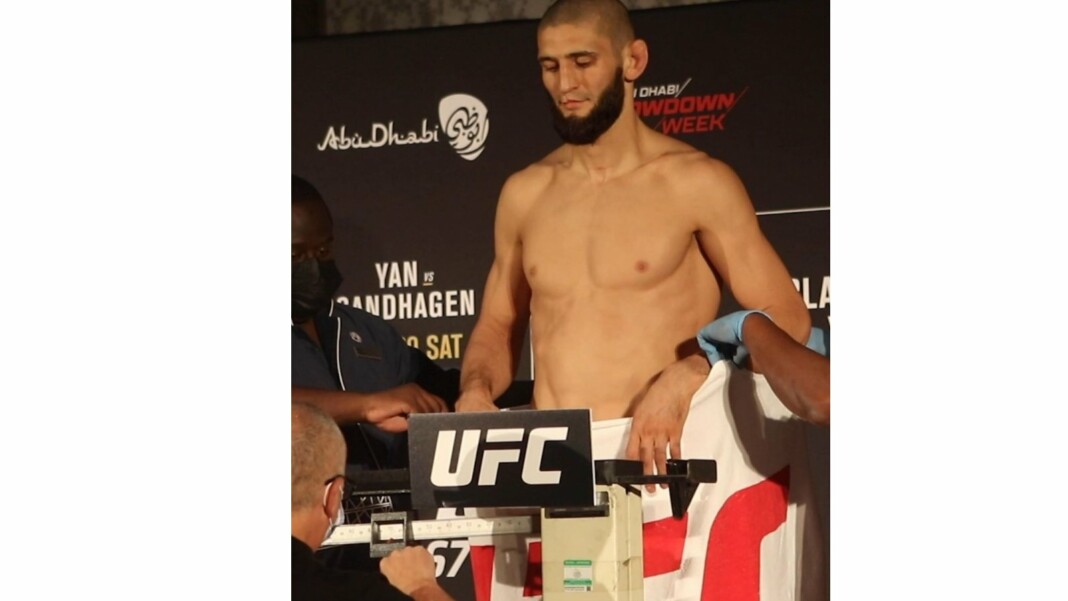 "The Borz" Khamzat Chimaev is all set to make his return against the Chinese Mixed Martial Artist Li Jingliang, at UFC 267. This welterweight contest is an important one because Chimaev shook up the entire division upon his arrival, and this victory can put him right in the top ten.
Khamzat was excited about this return but it looked like he would have to wait as he failed to make the weight on his first attempt. He was given 1 hour to make it to the scale, and although he made it in the second attempt, many believe he cheated by holding the tower, and he should be disqualified for the same.
Although Khamzat is now cleared to compete, we haven't received a word from the UFC about this incident. As of now, this fight is on, and both these athletes will try to take each other's heads off once they step inside the octagon.
"I am coming for him before he goes," Khamzat Chimaev wants to have a piece of Kamaru Usman before he retires for good!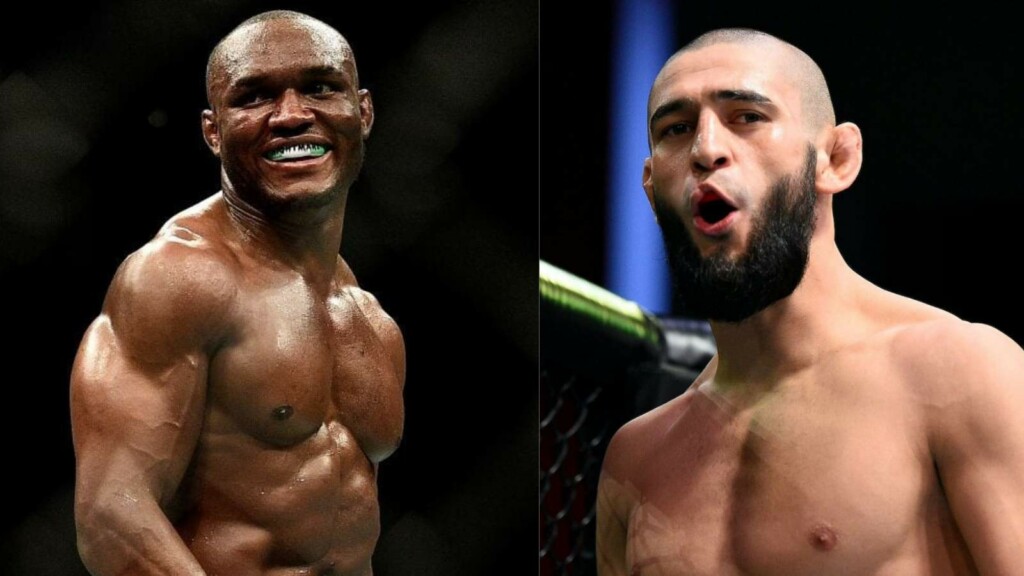 Chimaev is extremely confident in his abilities, and just like everyone else in the division he is chasing the champion, Kamaru Usman. When asked about the upcoming title match between Usman and Colby Covington at UFC 268, he said, "I don't know, maybe it will be to decision, maybe somebody gonna get knockout."
He added, "Both guys tough guys but nothing special. Like the same thing, both the wrestlers and a little bit striking, obviously." Chimaev was asked if he would like to face the champion, he replied, "I hope so but this guy, how old is he, 35 something like that. And he doesn't have so much time now. I am coming for him before he goes."
Also read – "I'm gonna eat this guy," Khamzat Chimaev vows to finish Li Jingliang in their fight at UFC 267