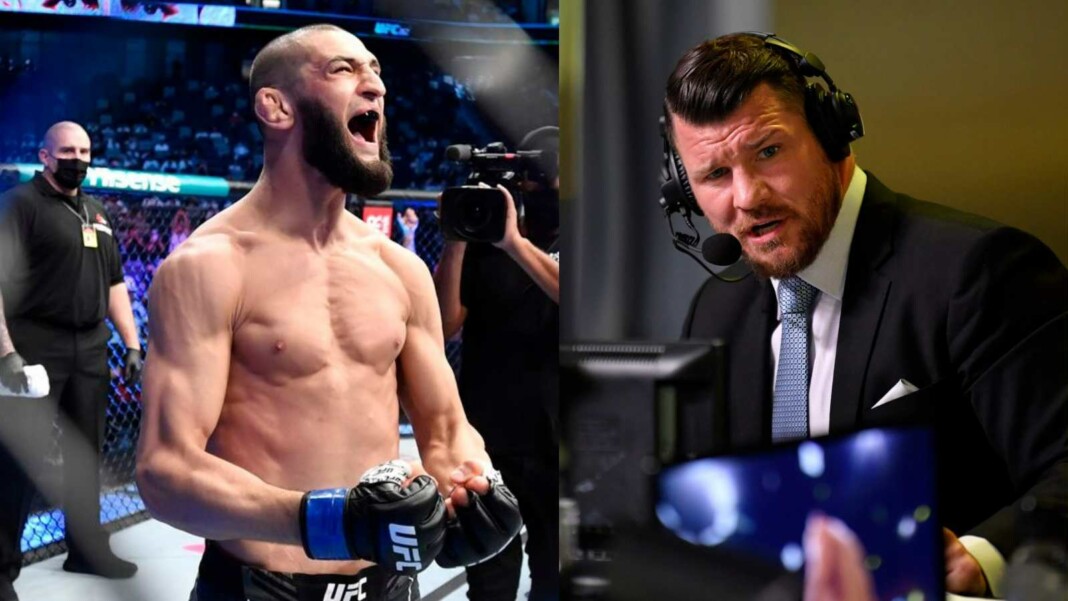 Michael Bisping is in absolute awe of the rising welterweight fighter Khamzat Chimaev after his ecstatic win at UFC 267.
Khamzat Chimaev took on Li Jingliang at UFC 267 in Abu Dhabi. The most hyped fighter in the UFC lived up to his hype once again and absolutely obliterated his opponent in the very first round. The fighter from Chechnya had everyone watching the fight in absolute shock including the former middleweight champion of the UFC, Michael Bisping. Chimaev won the fight via submission in the first round under 4 minutes.
'The Count' made an appearance on BT Sport UFC's Fight Week review of UFC 267. In the episode where they spoke about the entire event, Bisping could not wait to talk about the "Borz". "The guy's a nutter. He is a nutter. If I'm Kamaru Usman, I'm giving him a big sidestep if I can. 'Oh, He's not got enough fights..'. He's mental. He is absolutely mental. He's coming. Khamzat's coming," exclaimed Michael.
"He's a problem," Michael Bisping said about the "Borz"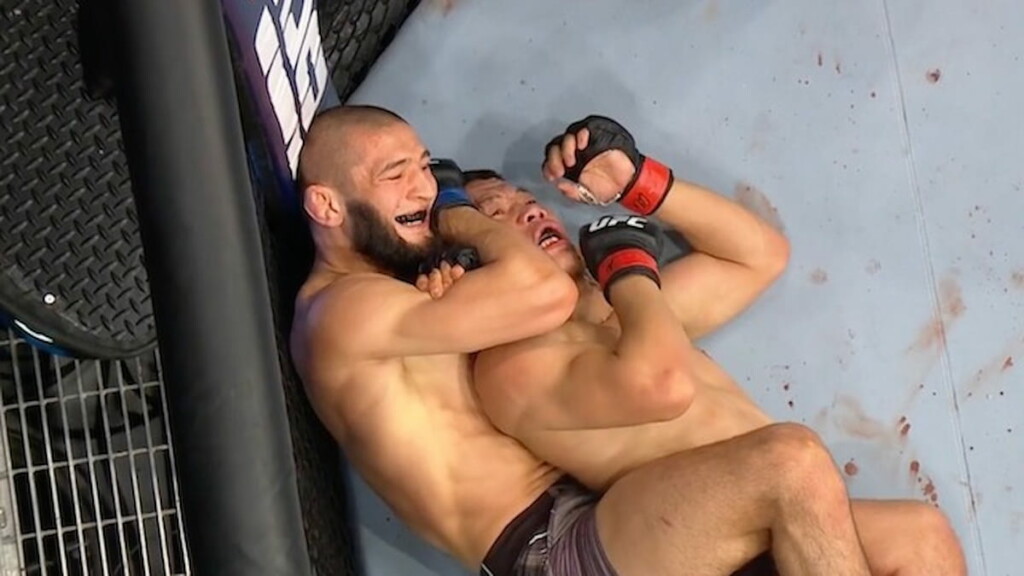 Michael was in absolute shock when his co-host looked at him for answers on how to stop the monster that is Chimaev. Bisping joked about his wrestling skills and said all it needs to stop Chimaev was some "takedown defense". Michael believes the rising welterweight could be a problem for both the welterweight and the middleweight division when you take his one-punch knockout power into account.
"There aren't flukes, you know what I mean? It is a big step up in the competition. These are four times in a row. He's been cut once. That's PRETTY GOOD," said Bisping. Chimaev now has a record of 4-0 in the UFC with all of them being won by either KO or submission. In his 10 professional MMA fights, Khamzat has not failed once to finish his opponent.
Also read: UFC 267: Khamzat Chimaev stuns the world once again as he finishes Li Jingliang