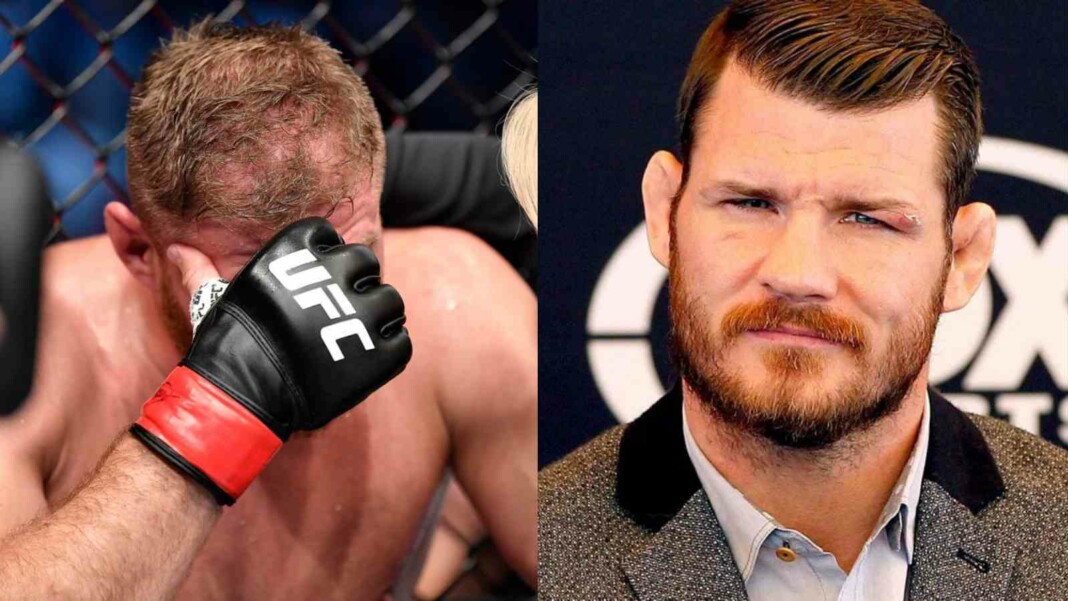 Michael Bisping believes former light heavyweight champion Jan Blachowicz did not give his best at the main event of UFC 267.
Jan Blachowicz was set to defend his light heavyweight belt for the second time in his career at UFC 267. The Polish champ was matched up against Glover Teixeira for a stunning main event fight in Abu Dhabi. Jan, to his disappointment and many others, lost his belt to the Brazilian via second-round submission. Michael Bisping, who played his part as an analyst in BT Sport UFC's Fight Week review, criticized the performance of "John".
Bisping said, "Blachowicz, I feel when he watches that fight will be annoyed with himself. Because he never…and I say it with respect because I love ya and I am a major fan of the guy, the way he carries himself, the way he fights, everything but that was a bad night at the office." Teixeira put the fear of takedowns in Jan which lead to Jan exposing his standup defense and getting cracked with a great shot. From there, Jan was never really in the fight.
"It was downhill," says Michael Bisping on Jan's performance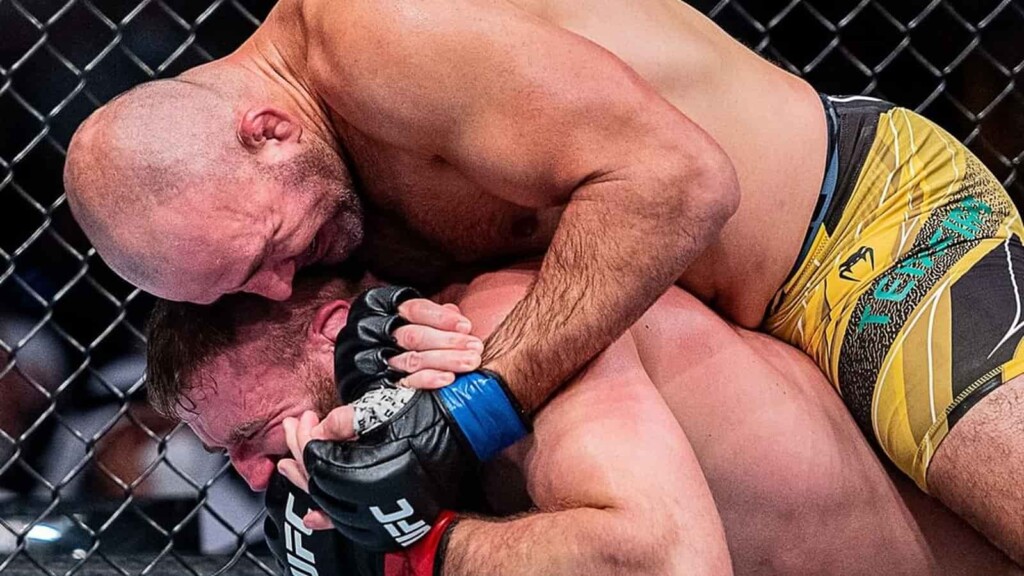 Bisping believes, the recently dethroned champion did not put enough effort to get himself out of the terrible takedowns. Jan was taken down with ease and was put flat on his back with Teixeira mounted, which is a very bad position to be in as a fighter. "He showed no urgency to get back to his feet. He just sat there with a closed guard and wasn't trying anything," criticized Bisping.
"So obviously in a title fight, he is dropped the first round big time and the second round he was concerned about the takedown which opens up the striking and listen you know, no shame, he got cracked with the beautiful left hook. Jan would be disappointed with himself."
Also read: "These aren't flukes," Michael Bisping is all praise for "maniac" Khamzat Chimaev after his ecstatic win at UFC 267