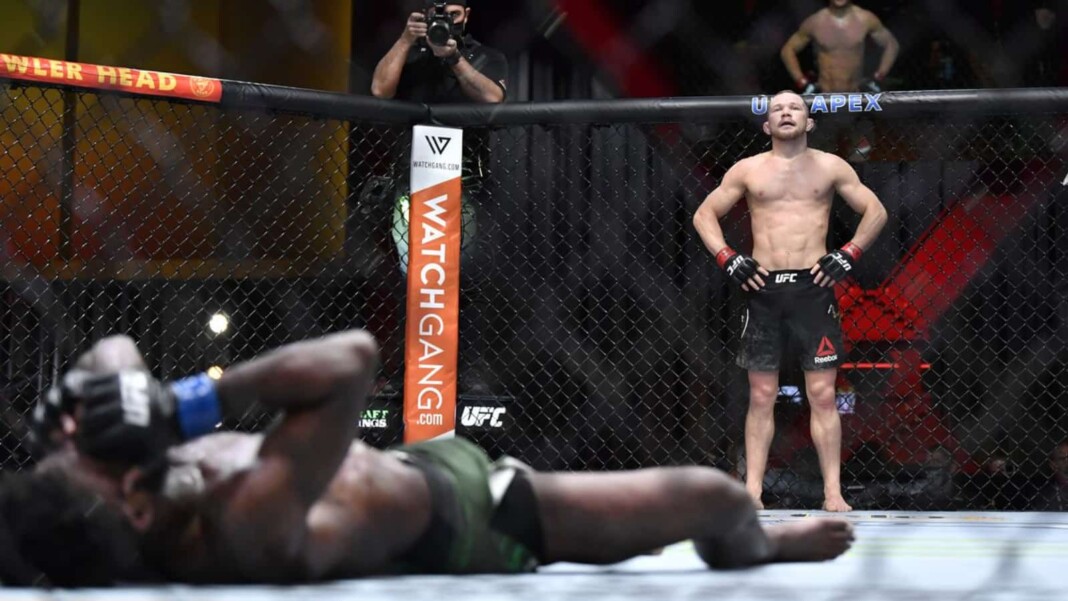 Former UFC bantamweight champion Petr Yan will never have enough of targeting his rival and current UFC champion Aljamain Sterling either verbally, or by way of an act. This is evident from Yan's tweets, press conferences and now, an open workout. Yan took to recreate the scene that knocked Sterling out illegally that cost Yan his UFC bantamweight title when the two met for the first time in March of this year.
Sterling was supposed to fight Yan again at UFC 267 but he was advised by the doctors to pull away from the fight in order to give some time to recover from a surgery that was needed to cure his neck injury. Instead, fellow bantamweight contender Cory Sandhagen showed up to save the show and hence is fighting Petr Yan for an interim bantamweight title on the same card.
WATCH: Petr Yan recreates the illegal knockout at UFC 267 open workout while Aljamain Sterling; Sterling reacts sarcastically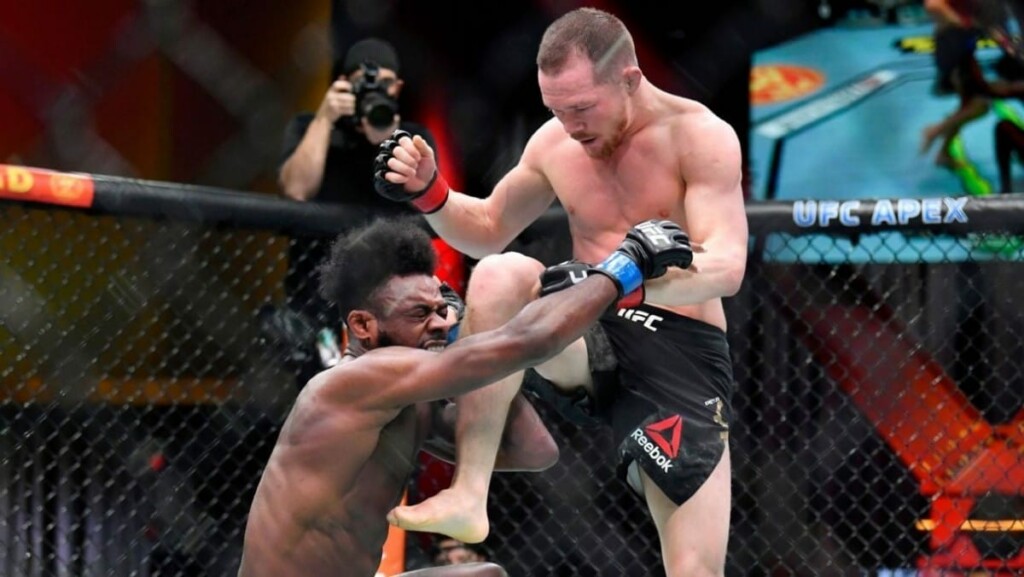 Petr Yan posted a clip of his entire workout that showed him throwing a knee while his coach is down on one knee holding the mitt on the fact to take the shot. After hitting the mitt, the coach falls in an exaggerated way and Yan raises his hand in a sign of victory.
Aljamain Sterling was quick enough to get the reference and responded via a tweet saying, "Hilarious! Don't lose another belt!"
In reaction to another account posting the video, Sterling said "He likes losing money on PPV points weird. But it was cute at least."
In another Tweet, Sterling said "Paid off my taxes, and saved for my 4th house. think in the end I benefited, although taking a blind-sided hard shot like that definitely did some serious damage."
What do you think about the rematch between Sterling and Yan? Yan was winning the rounds before finally getting disqualified in the first fight. Do you think the rematch will go any differently? In order to know that, only time will tell when can Sterling return to defend his title and against whom after his full recovery.
Also Read: Twitter reacts to boxing legend Claressa Shields' first MMA loss at PFL 2021, Jake Paul calls her "a loser in MMA"