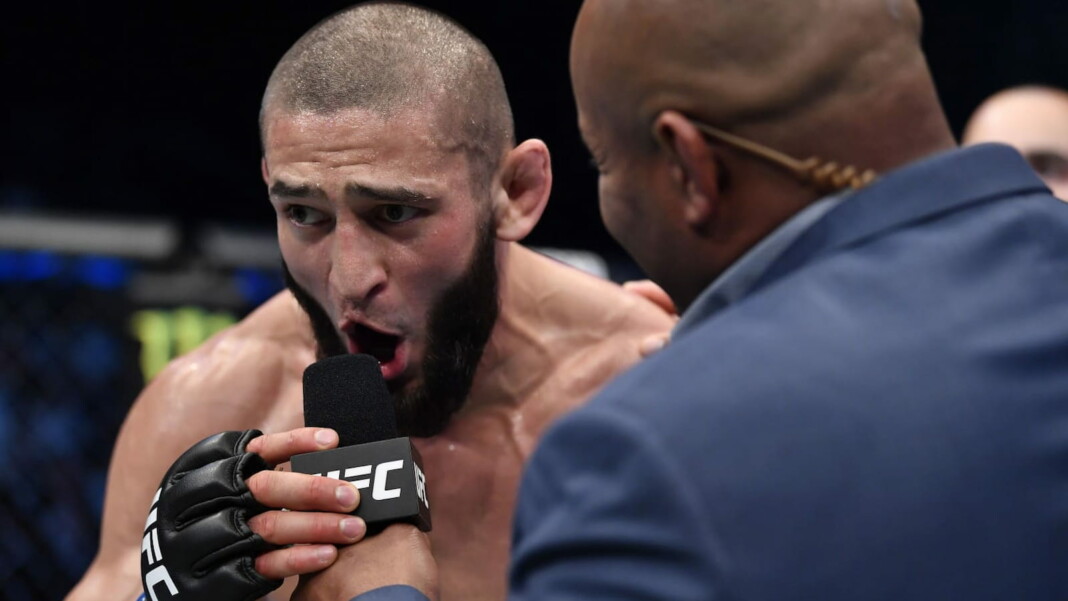 Khamzat Chimaev just made his statement that ring rust is not a thing for this man and keeps improving even in his break, a submission win over Li Jingliang at UFC 267 has made "Borz" a statement that he will be coming for the UFC welterweight belt anytime soon.
Chimaev has now advanced to 10-0 with his last 4 fights officially being a finish now. There's no less settle for what's next for Chimaev than a top opponent than Chimaev and the following reactions on Twitter justify it why!
WATCH! Bizarre Twitter reactions for UFC 267's Khamzat Chimaev submittting Li Jingliang in the first round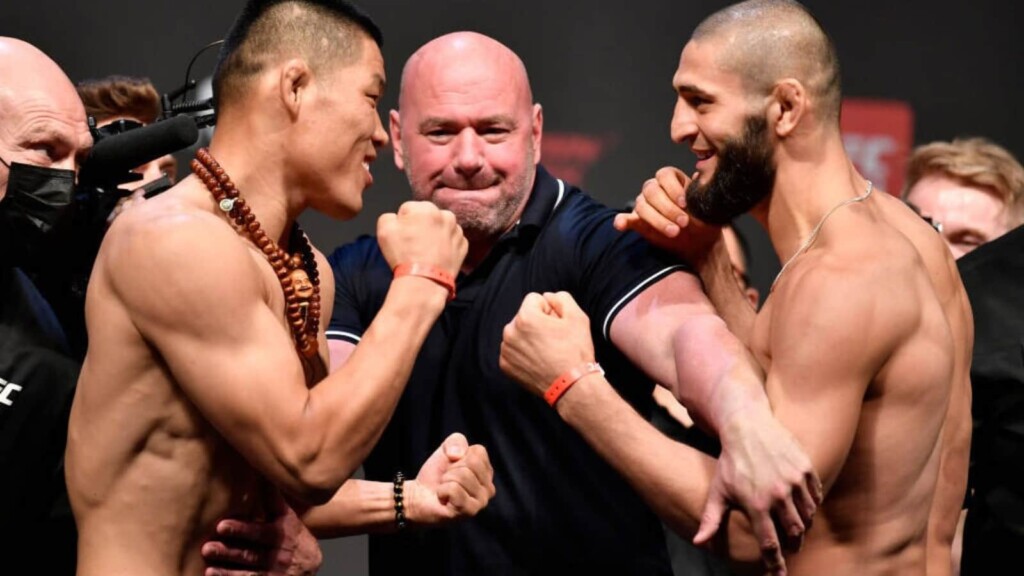 Here are some of the bizarre reactions from pros and associates of the MMA world reacting to Chimaev's brutal rear-naked choke win! Here's a bantamweight contender and top prospect, Adrian Yanez reacting shockingly.
MMA journalists The Schmo, Brett Okamoto, Shaheeen Al- Shatti and Ariel Helwani are highly in awe of what just happened here.
MMA scoring platform verdict pulled out a major insight that only 7% believed that Khamzat would finish the way he did today.
Official News account of UFC pulls out the stats for Chimaev and they are pretty impressive on "Borz"
Former UFC Bantamweight Champion Dominick Cruz made an accurate conclusion on Chimaev's career tweeting "Chimaev fights are always a dominating performance- this time though with only hand Controle and just one hook on the fence he makes it look easy"
Current Bantamweight Champion Aljamain Sterling is highly admiring Chimaev's performance today!
Former UFC Welterweight and BKFC Fighter Mike Perry weighs on Chimaev comparing himself with the kind of fighter Chimaev is.
First UFC female colour commentator Laura Sanko puts out her shocked reaction in her tweet that read "Chimaev picking up The Leech and carrying him over to Dana to talk to him is the most alpha move I've seen in a fight. That man is terrifying and I'm here for it!"
Finally, while commentating, UFC legend Daniel Cormier managed to make his official reaction on Twitter as well! He said, "Sheesh I can't believe Khamzat has shut 3 people out in the UFC!"
Also Read: Internet's megastar Hasbulla Magomedov on Fight Island for UFC 267!