Justin Gaethje has most definitely sealed his spot as the next title contender after his fight against former title challenger Michael Chandler. Though 'The Highlight' came prepared for everything, Justin reveals what caught him off-guard in the fight at UFC 268.
Justin Gaethje and Michael Chandler lit up the Madison Square Garden at UFC 268 with their three rounds of heavy-hitting in the first fight of the pay-per-view card. The two fighters left the spectators wanting for two more rounds of fighting with their performances. Gaethje won the fight via unanimous decision and is now looking for his second shot at the lightweight belt in the middle of 2022.
In a recent episode of UFC's Unfiltered, Justin recapped his fight with "Iron Mike" and spoke about how he felt inside the octagon with that monster of a lightweight as an opponent. Gaethje seemed uncertain in the first round of the fight but then took off to win the rest of it. Gaethje said, "How fast he was, was surprising. When you don't see something like that and then it's right there in front of you it is surprising," said Gaethje on Unfiltered.
"The first round specifically was really fast. The shots that he hit me with and the one-shot where my legs were kind of funky, you know. I didn't feel like I got hit hard. I never felt in danger at all," continued Justin. The former interim champion is known for his heavy blows and was not feeling Chandler's "big shots".
Justin Gaethje is not a big fan of the stats during that fight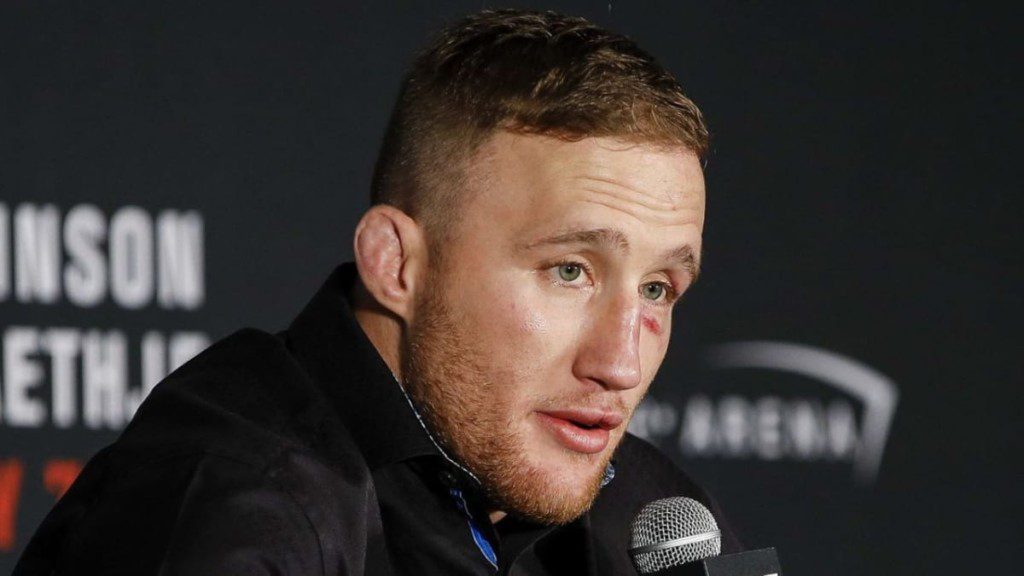 Justin and Chandler traded heavy shots with each other. Both the fighters were visibly stung and were taken to the hospital because of the significant strikes landed by both. During a fight like this, it is natural that the announcers bring up some of the stats recorded during the fight and Justin believes those stats do not make sense at all.
"Those numbers they put up for strike counts are absolute bullsh*t. They don't paint a picture of anything and the announcers use it as a tool to keep the fight fans interested but those numbers are absolute bullsh*t," said Justin while talking to the hosts of UFC's unfiltered.
"He didn't hit me much after the first round at all, other than when the ref got me hit one time. It was my fault, one should protect yourself at all times. It is what is, I moved past that but yeah," said Gaethje talking about the dangerous eye poke he was a victim of during the fight because of the referee's carelessness.
Also read Daniel Cormier reveals shocking list of Top 5 boxers in UFC history