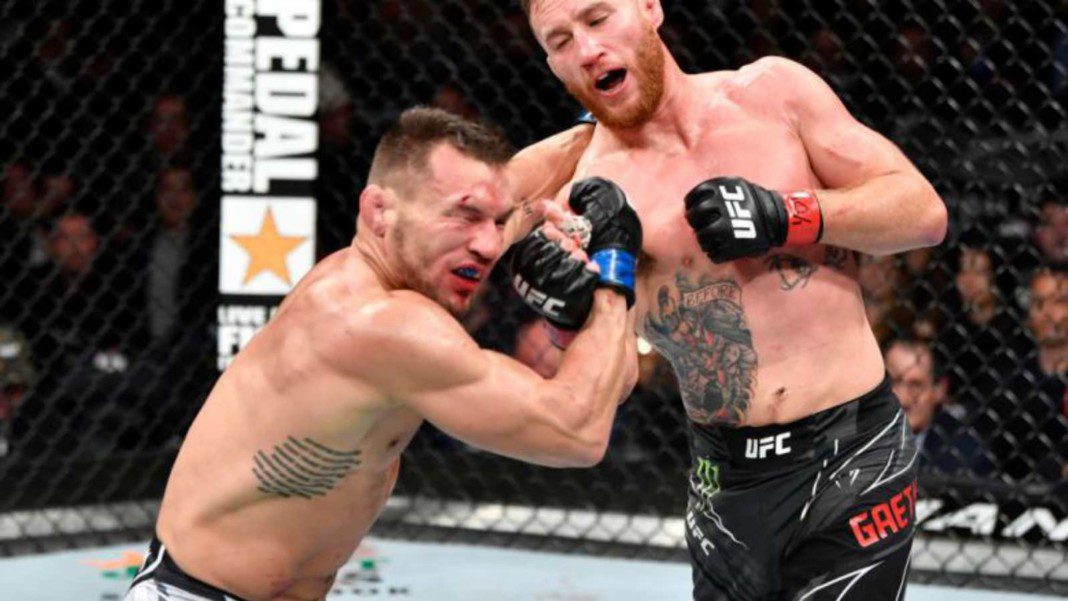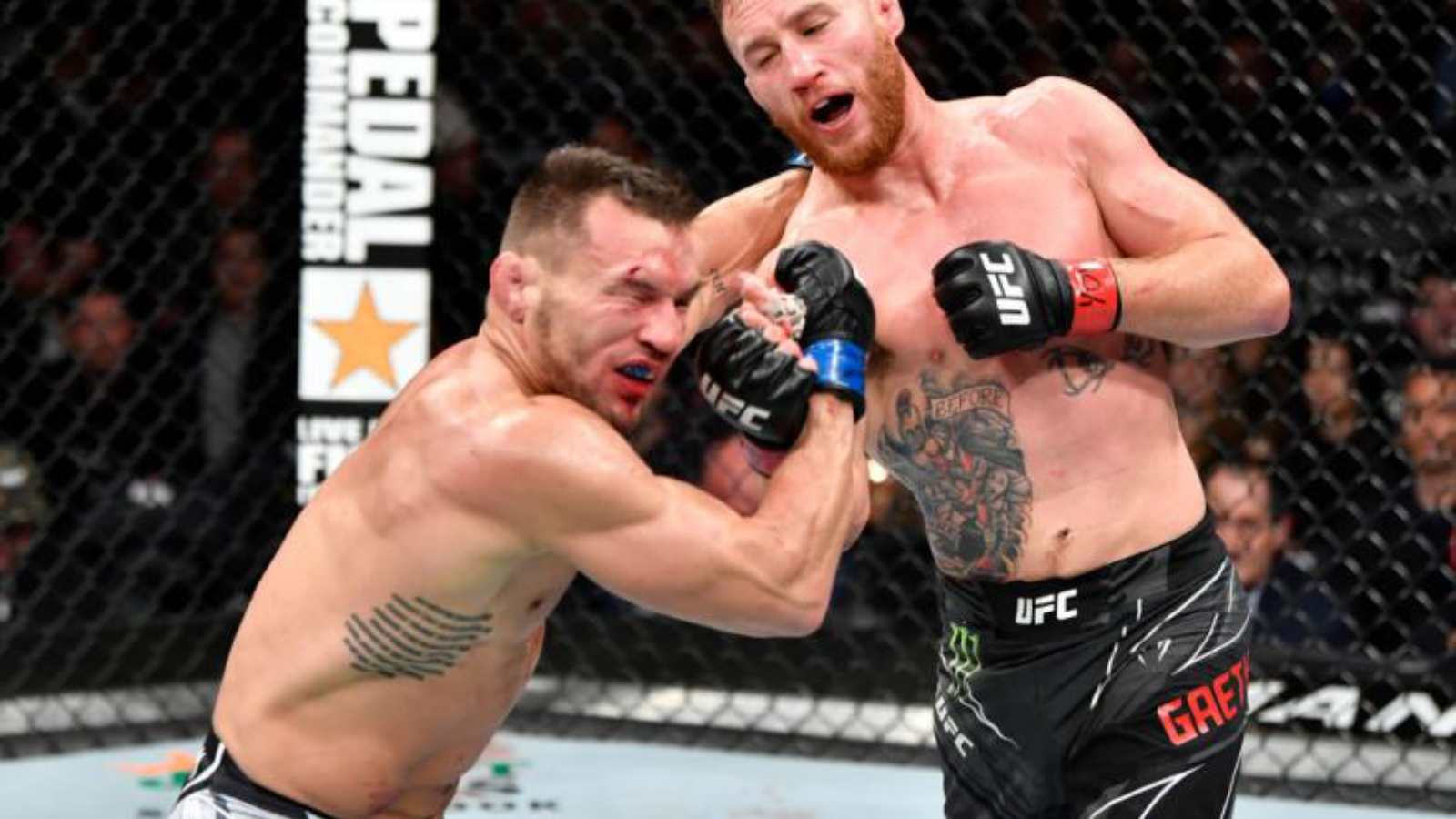 Even after a year layoff, Justin Gaethje maintained his ranking and that too in a memorable fashion. The "Highlight" defeated the #4 ranked Michael Chandler via unanimous decision and is now expecting to fight for the title after UFC 269 title match between the champion Charles Oliveira and challenger Dustin Poirier, but not without opposition from another top-ranked lightweight in Islam Makhachev.
Regardless, even in unanimous decision victory, Gaethje had a hard time earning that over Chandler since both the fighters delivered in what was one of the greatest lightweight fights in UFC history and had the biggest main-card opening for a numbered pay-per-view. Gaethje now looks back to that time after 10 days and talks about the fight.
What surprised Justin Gaethje the most about his opponent Michael Chandler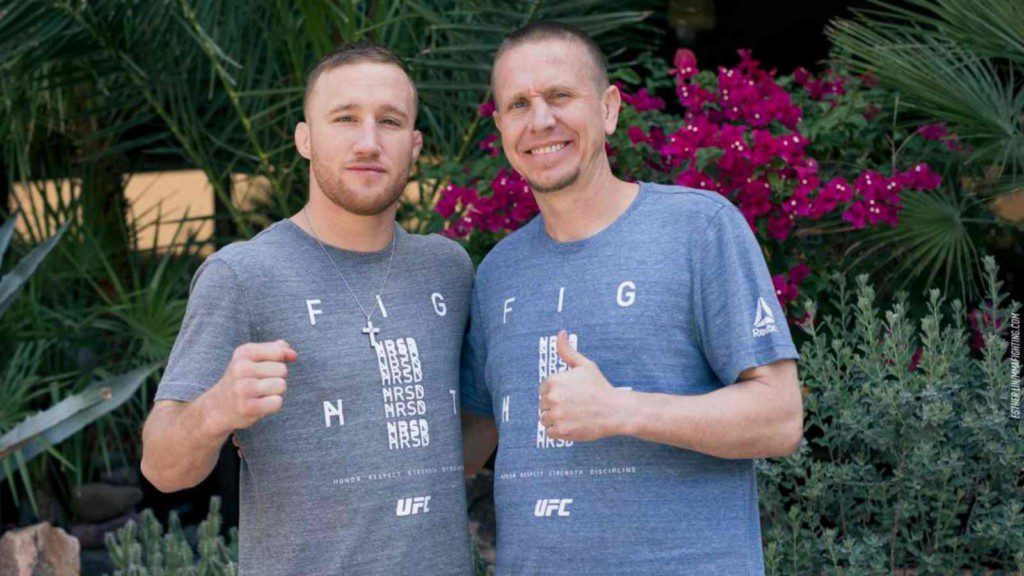 While talking to Jim Norton and Bobby Kelly at UFC Unfiltered podcast, episode #546, Justin Gaethje told "I mean, how fast he was, was surprising. When you don't see something like that and then it's right there in front of you. The first round specifically was really fast. The shots that he hit me with, no. The one-shot where my legs for kind of funky, you know, I didn't feel like I got hit hard. I never felt in danger at all."
Gaethje also talked about what it felt like to witness his coach Trevor Wittman coaching him besides 2 other fighters who were in co-main and main-event of UFC 268 and are also the champions of their weight class, i.e., women's strawweight Rose Namajunas and welterweight Kamaru Usman.
"It (coach Wittman having to focus other fighters) didn't change how we approached the fight, the only thing that changed was how he approached the fights after… When the fights were announced Kamaru and I had to tell our manager Ali Abdelaziz that our coach has to go back to back to back…therefore I did this [swapped the original position of his fight at the main-card] for the coach."
Justin Gaethje has a future to run as a contender for the title shot anytime soon, but with former lightweight champion Khabib Nurmagomedov making his point against everyone that his protégé Islam Makhachev is next, it seems like Gaethje has to fight his way either through more diplomacy or the title shot or maybe a fight with Islam himself. What do you think?
Also Read: "I reckon next year, he'll probably retire," Leon Edwards gives out a shocking statement about Jorge Masvidal