The business between Kamaru Usman and Colby Covington settled without the controversy, for now as the rematch finally took off and sure it delivered up to the level of the first fight as well! After the fight went to distance at the main event of UFC 268, Usman won a unanimous decision defending the title for the fifth successive time and become the first champion since 2017 to defend the title more than 4 times.
Both the fighters squashed beef for a moment shook their hands after the fight and exchanged some good words with each other.
For now, Usman is solidified as the best MMA fighter on the planet by general consensus, even if we're waiting for Leon Edwards to showcase how he can dethrone the reigning champion, he regardless has fought Usman once and lost him the unanimous decision as well. There's no knowing what's next for Colby, but one thing is for sure, he is happy in the place he is right now training-wise and would most probably return from this loss quicker than the first Usman loss.
WATCH! What UFC Champion Kamaru Usman and Colby Covington had to say inside the octagon as they close UFC 268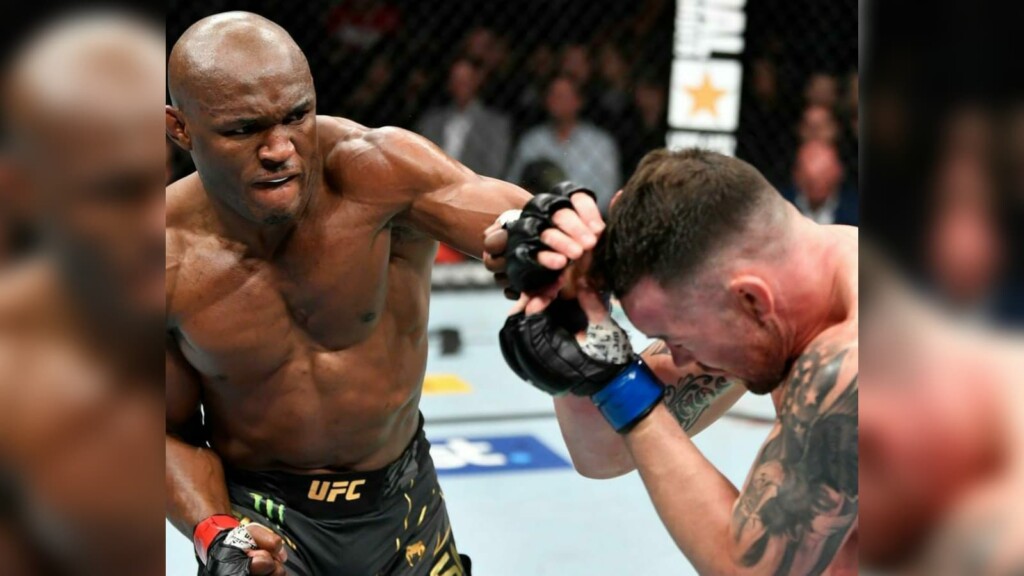 With the ritual, Kamaru Usman was first interviewed after the fight inside the octagon by Joe Rogan. "There was a lot of trash-talking and a lot of bad blood, I am sure there's still gonna be after tonight, but this guy [Colby Covington] is a tough son of a b**ch. I wanted to get crazy and I wanted to get him out of there but I knew with a guy like this, he's gonna creek back in and we're gonna end up being in a situation we don't wanna be in," Usman said.
"When you share an octagon with someone that tough, you can't help it," Usman said answering what was mutual respect all about after the fight. Usman at the end also praised the people at Covington's new training camp at the MMA Masters for working on Covington.
In his post-fight interview, Covington's spirits were not down in the fight and as usual, he was grateful to all the first responders working in his country of the United States. This time, Covington accepted that Usman was the better man fair and square. "Love me or hate me, I am just getting started, you haven't seen the best of Colby 'Chaos' Covington yet. I will be back in the gym on Monday… I love you all and I don't give a s**t if you hate me, I ain't done yet, you haven't seen the best in me," he concluded.
Where do you think Covington and Usman go from here? Do you think there will be a trilogy fight sooner or later in the octagon? And most importantly, where do you see this rivalry on an all-time list? For many, it's right up there with the likes of rivalries that included people like Daniel Cormier vs Jon Jones, Ken Shamrock vs Tito Ortiz and many more historic ones.
Also Read: Twitter reacts to exciting Zhang Weili, Rose Namajunas going back and forth in classic all-rounder MMA fight at UFC 268