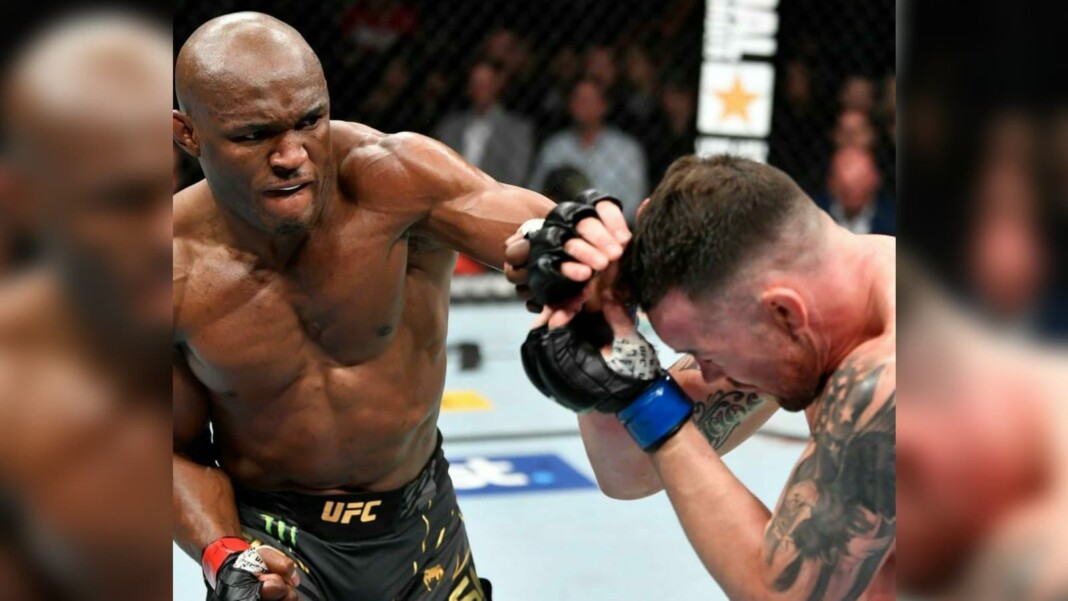 The main event of UFC 268 features one the most highly anticipated rematch between the UFC Welterweight champion, Kamaru Usman facing the former UFC interim Welterweight champion, Colby Covington. Usman stepped into this fight a win against Jorge Masvidal in his last fight.
Covington stepped into this fight with a win against Tyron Woodley in his last fight. This main event at UFC 268
Round 1: No touch of gloves and Usman and Covington started their affair. Covington swings wildly in the start and Usman dodged those shots. Covington shoots for a takedown and Usman flips him around and caught his neck for a choke. After a little scramble, they got back on their feet. Covington swings wildly again and they exchanged shots in the pocket. Covington lands a pair of left and Usman lands punches of his own as the round ends.
Round 2: Covington tries to land a combination and misses, Usman ties him up and lands shots to the body of 'The Nigerian Nightmare'. Covington lands a combination and Usman lands a body shot. Usman blocks a head kick from Covington and he shoots for a takedown against the fence. Usman defends it and drops Covington with a left hand. Covington dives forward and eats hammerfists until the end of the round.
Round 3: Covington lands a combination to start the round and Usman attempts a single leg takedown. Covington shows a lot of movement in this round and he shoots for a takedown. Usman lands a jab and the crowd started booing him. He lands a left hand and Covington eats it. Covington connects with a combination and the round ends with Usman pushing Covington against the cage and landing a knee.
Colby Covington tested Kamaru Usman's chin leading into the championship rounds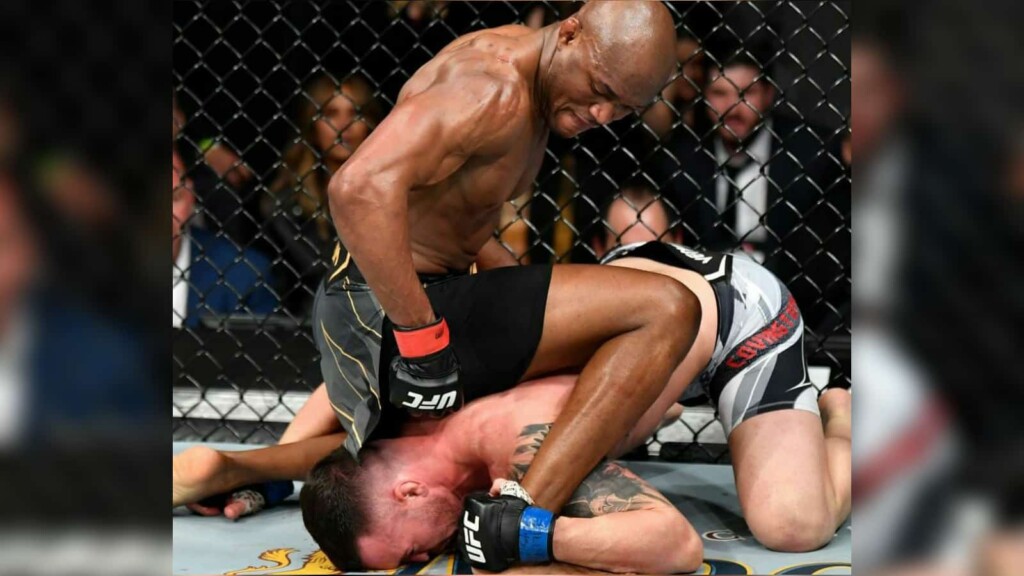 Round 4: Covington lands a combination and Usman lands a kick to the body. Covington lands multiple punches on the head of Usman and he lands more shots in the championship rounds. Covington lands an uppercut and they traded jab. Usman lands a combination and Covington connects a body kick. They both swing some wild shots and Covington lands an elbow. They separate and Covington stums Usman with a shot right at the buzzer.
Round 5: Covington lands a clean punch and Usman returns the favor with a left hand. Covington connects with an uppercut and he shoots for a takedown. Usman defends it again and lands a head kick. Covington chases him and holds him against the fence. They break and with one minute left Covington complains of an eye poke. The action continues and the fight ended with Usman landing a head kick.
Result: Kamaru Usman def Colby Covington via unanimous decision (48-47, 48-47, 49-46)
Also Read: UFC 268: Justin Gaethje chooses violence and batters Michael Chandler for three rounds and wins via Unanimous Decision.