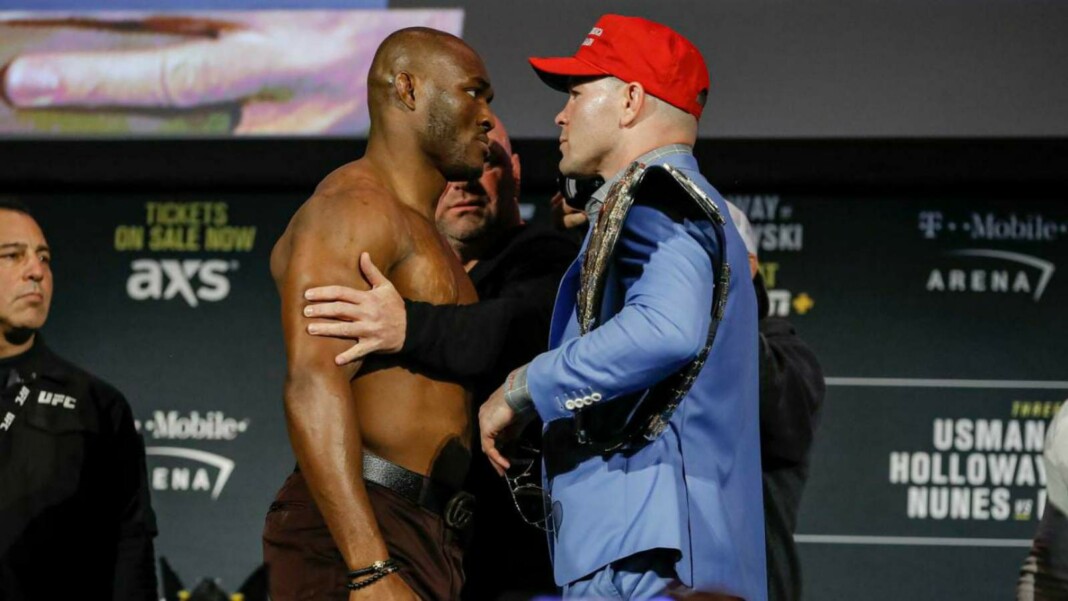 The UFC Welterweight champion, Kamaru Usman is going to defend his title against the number one ranked UFC Welterweight fighter, Colby Covington in a much highly anticipated rematch at the main event of UFC 268. The duo faced each other for the first time at UFC 245 where Usman won the fight via fifth-round TKO.
Covington took the champ into deep waters and he was even ahead of one judge's scorecard after the end of four rounds. But Kamaru Usman knocked him out in the fifth round and defended his title. Since their first fight, there is a lot of beef and trash talk going on between these two veterans of the game.
The UFC 268 fight week is upon us and the fans are expecting a lot of trash talk between both these fighters. But apart from this, the defending champion, Kamaru Usman believes there is a lot of mutual respect between him and Colby Covington as well.
In the first video of UFC 268 embedded, Usman says, "We're going into the second fight with Colby now and I'm expecting the toughest Colby there's been, Fighting a guy like Colby, you'd expect a lot of mutual respect because we've actually shared that Octagon for almost 25 minutes. He gets kind of a rep for the way that he behaves outside of the cage."
"I know he respects me, I know he does. He might not wanna show but I know he does. And I have a lot of respect for him as well. I think he's a great competitor, I think he's very, very tough, but the wisdom that I've acquired in this last year alone kind of trumps everything he has done. No pun intended."
Colby Covington once again questioned Kamaru Usman's Nigerian roots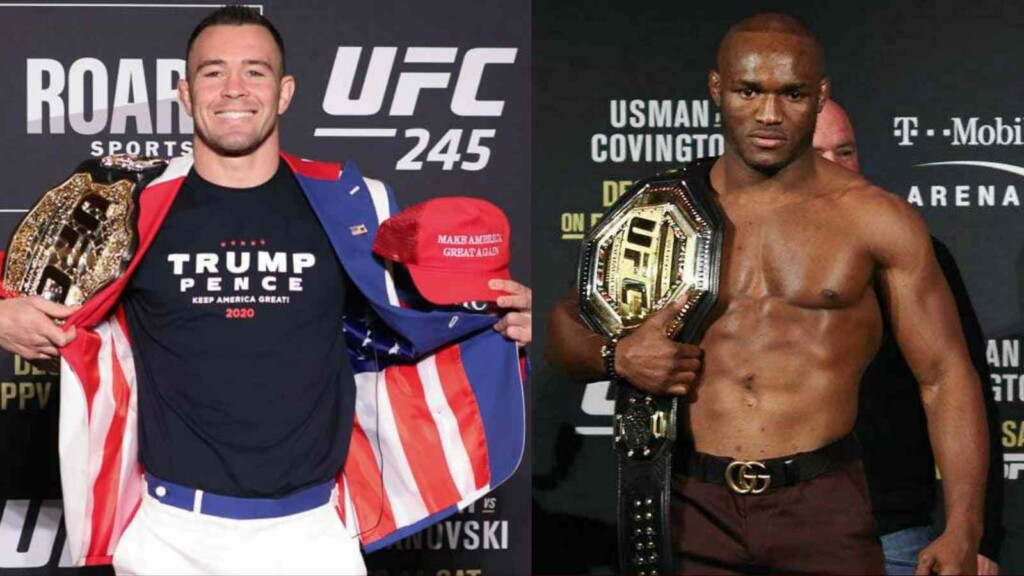 The former UFC interim Welterweight champion, Colby Covington has questioned the Nigerian roots of Kamaru Usman many times in the past, as he moved to the USA at an age of eight years. On that note, in his latest interview with Yahoo Sports, Covington once again questioned his roots,
Covington says, "Well, you know, Kevin, I'm not being derisive calling him Marty. He chose to put the name Marty on his college admissions ticket going to school in Nebraska because he was born in Dallas. He's not even Nigerian. He's never been in Nigeria, I mean, unless there's a Nigeria in Texas, then, I guess you can call him Nigerian."
"Because, you know, I don't know. Is there a Nigeria in Texas? But he put on his college admissions to be called Marty. So, I'm just calling him what he wants to be called. If you go look at all his tournament wrestling brackets in college, Marty Usman was his name."
Also Read: Kamaru Usman visits the Madison Square Garden before his fight at UFC 268.