The UFC 268 Embedded: Vlog Series is out and the welterweight king Kamaru Usman is here to warn his opponent Colby Covington. While this might be the biggest fight of his career for Covington, it is just another day at the office for "The Nigerian Nightmare".
Kamaru Usman heads into UFC 268 with four title defenses already under his belt in the span of four years. Usman is undefeated in the UFC and is here to lap around his welterweight division. The Nigerian Nightmare still has a lot of fight left in him and is already considered the greatest welterweight of all time by many. In 2021 alone, Usman has defended his title twice and will be the only champion this year to fight three times. Two back-to-back KO wins in 2021 made him the number one pound-for-pound fighter.
In the new episode of Embedded, the promotion gives us a behind-the-scenes of what goes on in the days leading up to the fights for these fighters. The video features the pound-for-pound fighter touching down in New Jersey and traveling with his entourage to one of the most anticipated fights of the year. It is funny to see how Usman is channeling a very nonchalant and "I'm above y'all" character in recent times.
While Colby Covington is all riled up in his pre-fight promotional interviews, Usman has been downplaying his opponent by looking at him no special than the rest of his opponents. Usman has immense confidence off late and Colby is just "some guy" now for the champion.
"I'm their Dad," Kamaru Usman is here to son the entire welterweight division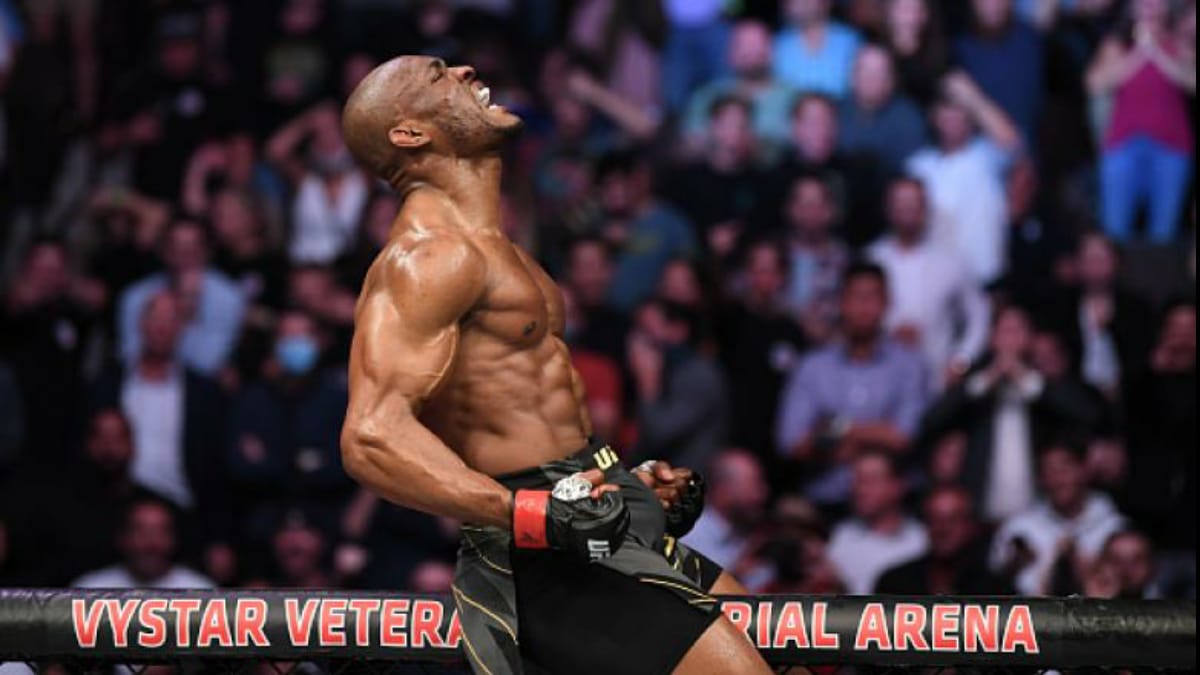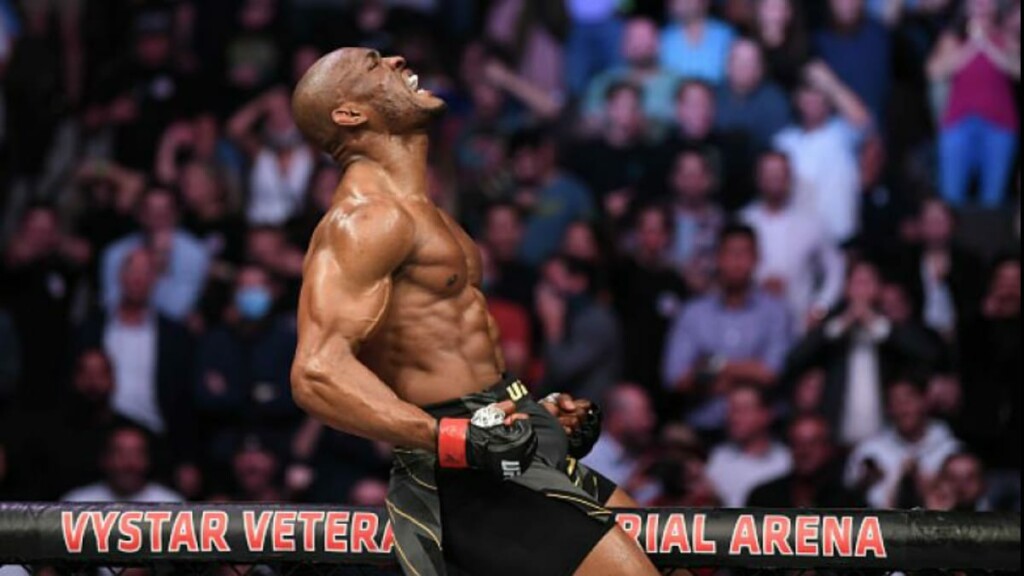 "He is just a guy. Every time I step in there I am gonna do my job so you know he can say what he wants, he can do what he wants, but I see him as just another guy and I go on about my business," Usman can be saying this in the new Embedded series. "You know they're my sons, I am their dad. So you know..when you see your sons you have to be nice to them."
Kamaru also says when he actually gets into "fight mode". The champ buckles up when the face-offs come around. "It starts to build gradually during the week and I think face-offs on Friday is when it really sets it that, 'Yeah, I am about to do some harm to do this man.'"
Along with the spectacular main event between Kamaru Usman vs Colby Covington 2, we have a strawweight title rematch between Rose Namajunas vs Weili Zhang in the co-main event. The excitement does not stop there, there is also an electrifying matchup between Justin Gaethje and Michael Chandler which is potentially a title contender fight.
Also read: "That was my fight to win before the injury," Conor McGregor is still stuck on his loss against Dustin Poirier at UFC 264