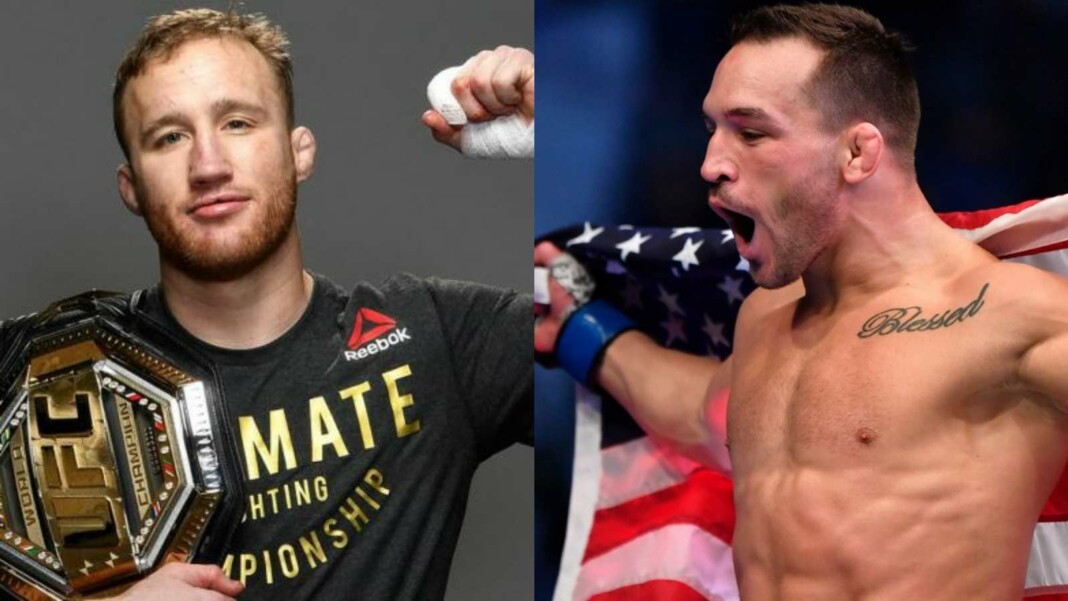 UFC Lightweight Michael Chandler is just fond of the uncertainty and pressure of deep waters, just like his opponent for UFC 268, Justin Gaethje. Both the lightweights are going in for a 3-round war at UFC 268 held in Madison Square Garden on November 6, 2021. Chandler had a recent interview with ESPN MMA's journalist Brett Okamoto where he talked about facing Gaethje as to what he sees ahead of him when he thinks of his upcoming challenger.
Both Chandler and Gaethje are coming off a loss in a title fight. Gaethje lost to Khabib Nurmagomedov last year after which Khabib retired and relinquished the UFC's Lightweight Championship. The vacant title was left to win between Chandler and current champion Charles Oliveira, as mentioned, Oliveira took the title.
Watch: What Michael Chandler had to say on his return to the octagon against Justin Gaethje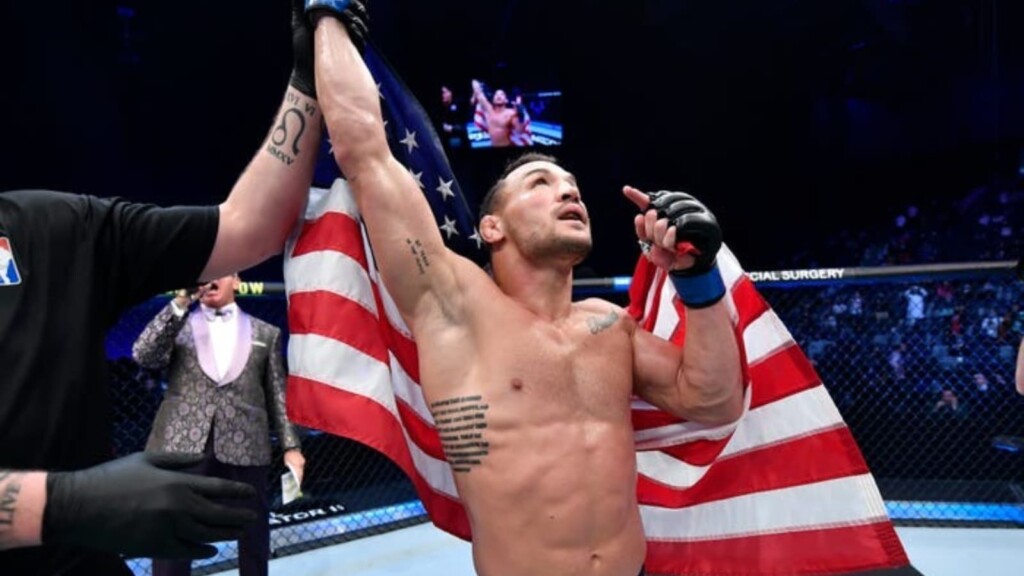 Okamoto last interviewed Justin Gaethje a couple of weeks ago where Gaethje said that he was fond of going into this depth during the fight that no one wants to go in, this darkness that Gaethje is fond of. Michael Chandler reacted to the paraphrased statement. "When people say stuff like that it's always a blunder unless it's Justin Gaethje," Chandler said praising Gaethje for his heart for fighting.
"The dude really thinks that…he loves the chaos and loves the darkness, [but] you know it doesn't make him any better fighter or worse of a fighter than any of us, that's not necessarily a great trait in a lot of people's eyes," Chandler continued. "If I chose to never go there that would [still] be great because it would be like taking less damage and engaging in fewer wars. But it's your willingness to engage and push through that."
Chandler is confident that he has that aforementioned willingness to go to the distance with Gaethje, considering he has been battle-tested before and went 5 rounds before. "Hopefully he doesn't get that wish though, wishes I go out there and finish him quickly, but man, I am prepared to go the darkness just like he is."
"We're cut from the same cloth" Michael Chandler points out similarities with Justin Gaethje
"I think Justin Gathje and I really are cut from the same cloth, small-town, middle-class family, wrestling family, division-one All Americans, came in with the hopes and dreams of becoming a UFC champion eventually but winning world titles [in] outside promotions, huge huge UFC signings and then come in and kick the door of the lightweight division," stated Chandler. "So we have very similar paths, our fighting styles are very similar, so it is just you know."
This fight, hands down, is going to be one of the most anticipated fights in the UFC history if we remove the title criteria. Michael Chandler and Justin Gaethje use their "anti-wrestling" to avoid the fight going to the ground so that they can strike and knock their opponent down. The probability of ground and pound is a cherry on the top. It's a must-watch for UFC fans around the world.
Also Read: UFC Vegas 41: Main event featuring Marvin Vettori, Paulo Costa successfully official at 205 pounds