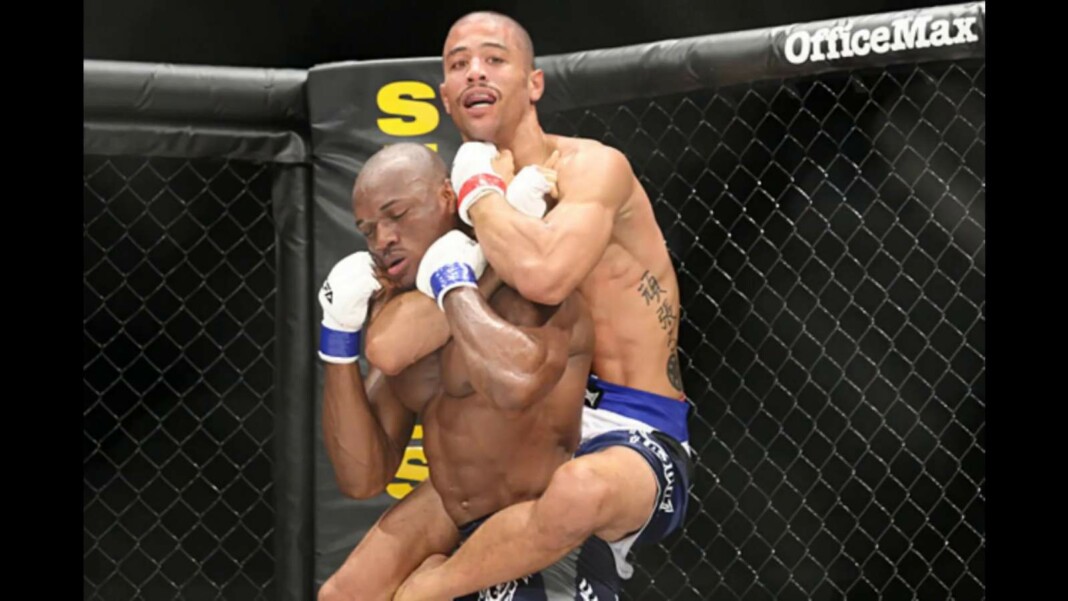 Kamaru Usman is on a record-making run in the UFC, as the UFC Welterweight Champion, with the longest active win streak, four title defences and a complete runover over his division at least once. At this point where many call him the best pound for pound fighter of this era, Usman may be mistaken as the invincible. However, just like every great champion, Usman too had to face a loss in his career.
This loss, a submission defeat via rare naked choke was done by a fighter named Jose Caceres, back in 2013 at a local MMA promotion and since then, Usman didn't lose a single fight coming into the UFC and to this day. In an interview with TMZ, Caceres had a lot to say about his former opponent as Usman fights tonight headlining UFC 268 in Madison Square Garden, New York, the USA against a former opponent and title challenger Colby Covington.
What Jose Caceres says about UFC Welterweight Champion Kamaru Usman ahead of UFC 268 in MSG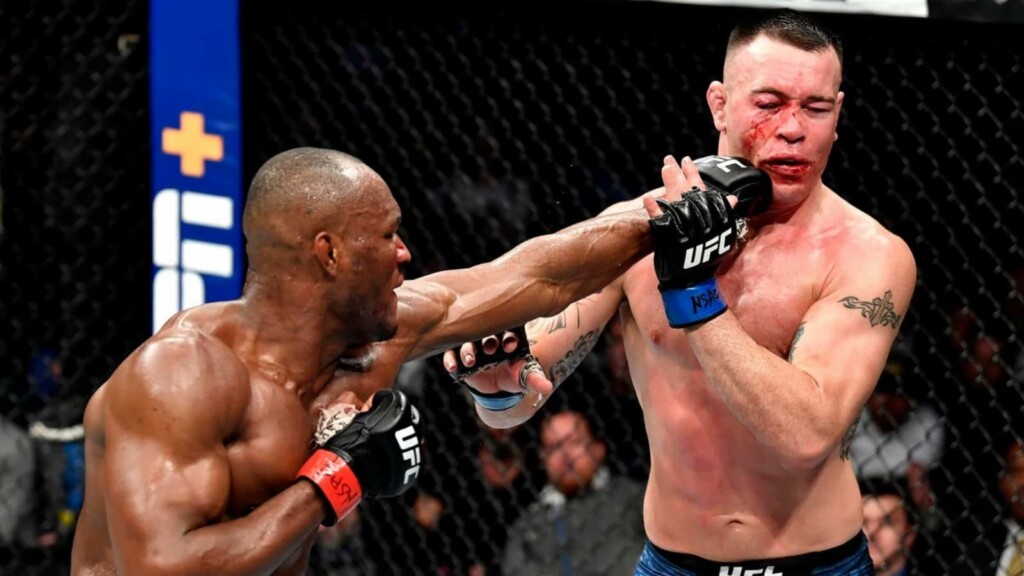 Caceres first talks about the beginning of his and Kamaru Usman's career in a video call interview with TMZ. "Eight years ago when I fought Usman, it was our start, you know what I mean, we were both [just] beginning, I was a lit bit more seasoned but this guy was truly beginning," Caceres said.
"I caught him when he was dry slapped on a really tight rear-naked body triangle choke. Dude [Usman] was so strong he walked me around the cage [chuckles] you know while getting choked you didn't wanna lose, and I didn't wanna go another round because I felt as soon as I let go of this body triangle, my legs were done and I f**king choked him."
Caceres then tells if he's surprised how good Usman has become. Caceres said "What surprises me the most is that even after a loss like that to me, how well he kept composed and kept moving forward and becoming better and evolving and didn't let it loose or lost… I respect the F**k out of that, you know what I mean."
Caceres is rooting for Usman to win tonight at UFC 268. "Man, of course, I want Kamaru to keep winning you know because that's my son," says Caceres followed by which he bursts into laughter. "Man I can't even say that with a straight face," he continues.
"He's already developed the vaccine to Colby Covington he kind of already knows how to beat him, you know he already experienced five rounds of him. With that kind of mindset and obsession, he's not given any kind of space in his head by Colby Covington, I feel like Kamaru has the higher chances of winning."
Caceres then jokes a little more about being in a legacy where he is the only man that choked out Kamaru Usman eight years ago at the University of Miami. He also believes Usman is right on his way to becoming the greatest welterweight champion of all time. There was nothing but love and respect from Caceres to Usman in his final wishes before the interview ends.
Also Read: WATCH! What Joe Rogan thinks of UFC 268 main event, title rematch between Kamaru Usman and Colby Covington