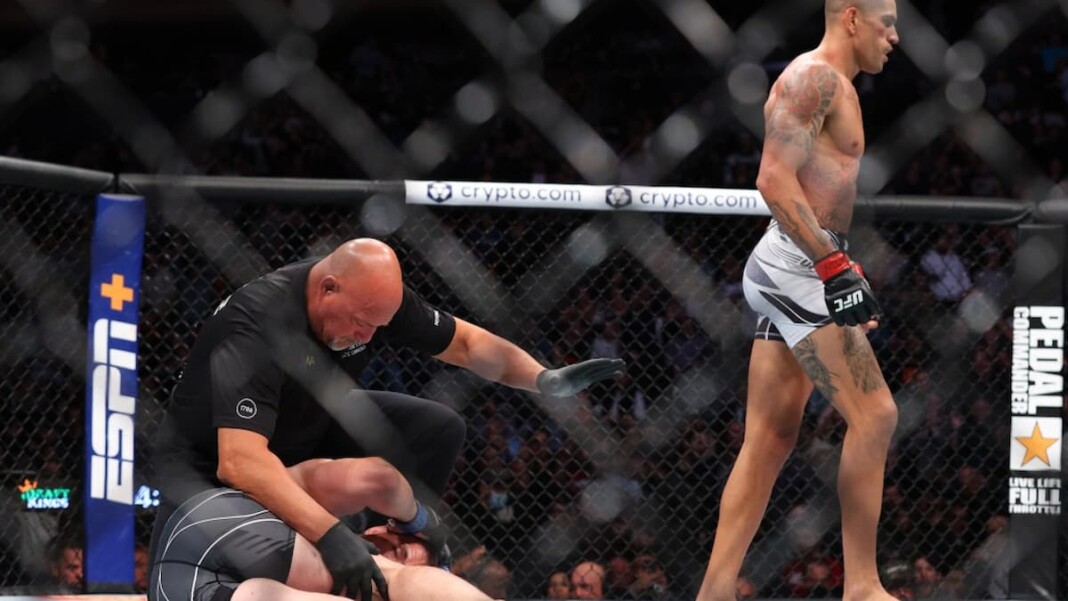 Alex Pereira introduces himself to the UFC world in style as he puts down Andreas Michailidis at UFC 268 with a flying knee.
The former two-division champion in GLORY, Alex Pereira made his UFC debut at UFC 268 today. The fighter lit up the crowd at the historical Madison Square Garden in New York City with his stunning finish in the last fight of the preliminary card. Pereira was considered Israel Adesanya's kryptonite as he is the only man on earth to finish the current middleweight UFC champion in his professional career.
Coming into the UFC with a lot of hype he took on Andreas Michailidis in a middleweight matchup. While he looked pretty silent in the entire first round, at the beginning of the second round, just 18 seconds in, Alex threw a flying knee to put Andreas to sleep and get his first win in UFC. Pereira has an MMA record of 4-1-0 in his entire career. Watch the flying knee KO below:
A lot of UFC fighters were watching out for this star's debut and boy were they not impressed. The middleweight division has a problem and the UFC stars are starting to take notice as the former two-division kickboxing champion throws his flying knee. Continue reading to see how the UFC aces reacted to Alex Pereira's knockout
UFC stars react to Alex Pereira flying knee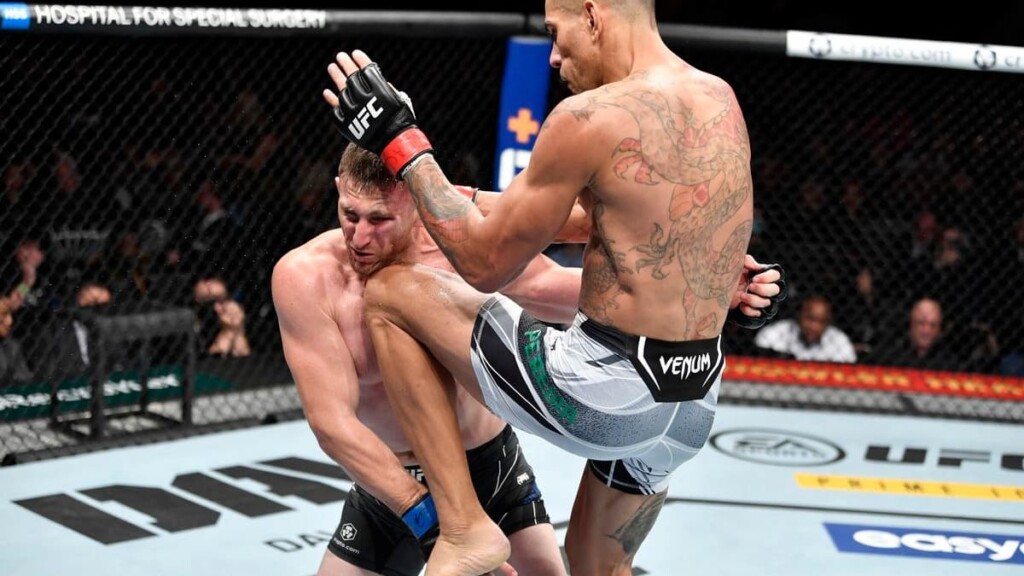 Israel Adesanya has some rivals in the UFC roster and the former light heavyweight champion Jon Jones is the biggest of them. Jones was all eyes to watch Izzy's kryptonite make his MMA debut. "Things just got real interesting at middleweight," wrote Jon Jones on his Twitter after the flying knee.
The GWOAT of the MMA world, two-division champ, Amanda Nunes was impressed with Alex's knockout. "Beautiful flying knee," she wrote.
Even the amazing kickboxer Stephen Wonderboy was impressed with the former GLORY champion.
Other MMA stars like Ariel Helwani, Miesha Tate, Aleksandar Rakic, shared their excitement after Alex Pereira flying knee KO
Also read: UFC 268 Prelims: Kamaru Usman vs Colby Covington 2 Preliminary Card Result