Kamaru Usman and Colby Covington gave it all at UFC 268 where the two welterweight superstars put on a barn burner for five full rounds in the main event fight on Saturday.
The Meccah of combat sports, the Madison Square Garden in New York City was not let down as UFC 268 lived up to its hype. Not one bad fight the entire card. The main event, for which the entire world was tuned it could not have been better. Kamaru Usman and Colby Covington showed the world the kind of warriors they were and pushed each other to their limits to put on a stunning display of all-around fighting. Not one dull moment the entire fight.
With all the tension and bad blood between the champion and the contender leading up to the fight, nothing less was expected from the two fighters inside the octagon. After five rounds of battering, "The Nigerian Nightmare" successfully defended his belt in a very close fight against "Chaos". Usman won the fight via unanimous decision but both the fighters had their moments. After trying to take each other's heads off for five rounds, Usman and Covington shared a moment of mutual respect.
As the two were sharing words, the referee was taunting the two 170 pounders. "Ahh, I like that. Good job gentlemen. Much respect, much respect," said referee Dan Miragliotta. However, the referee could not stop himself from poking fun at the two fighters getting very close to each other. "Haha, you can kiss later. Go back to your corners," the ref said.
What did Kamaru Usman say to Colby Covington after the fight?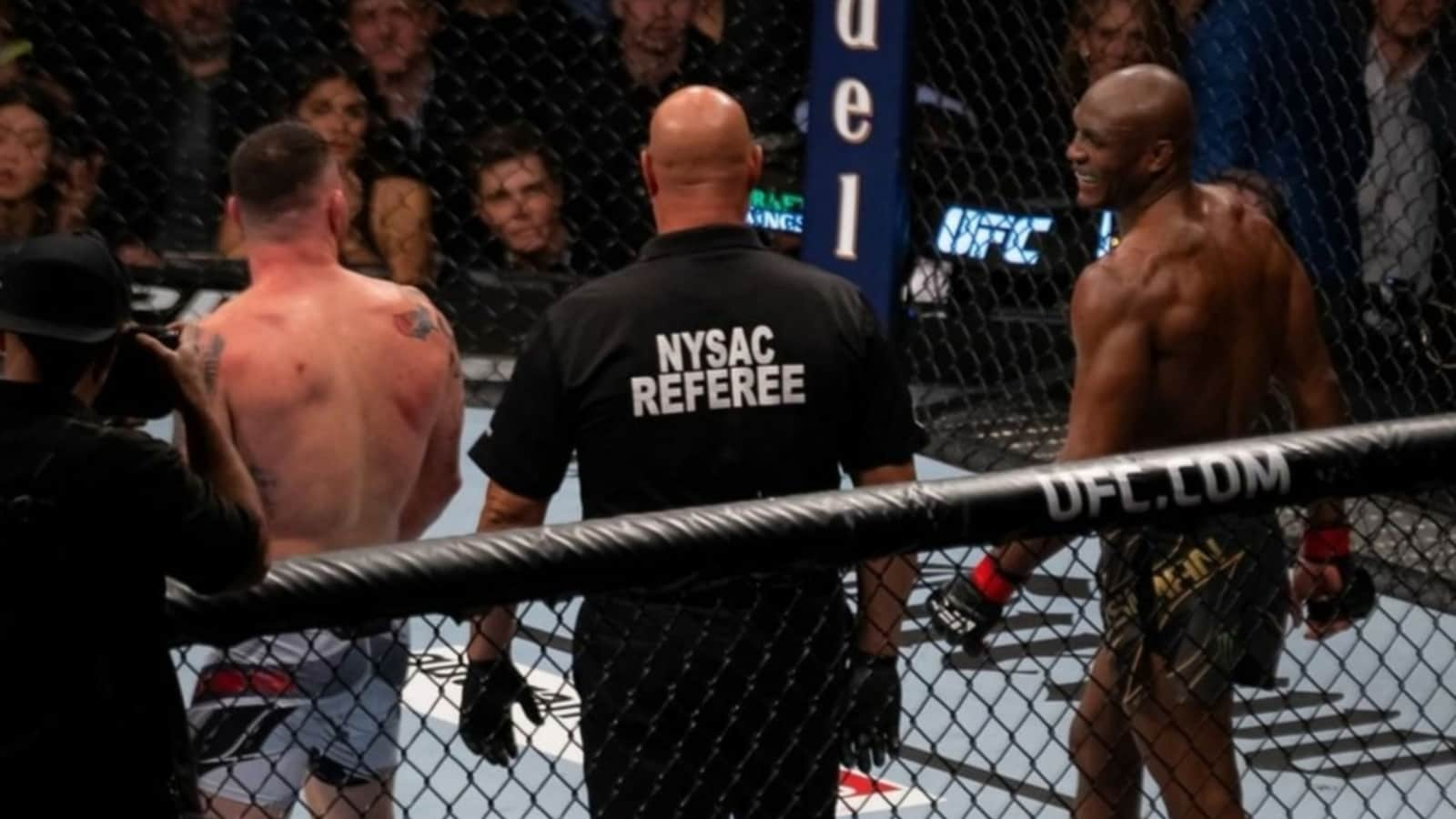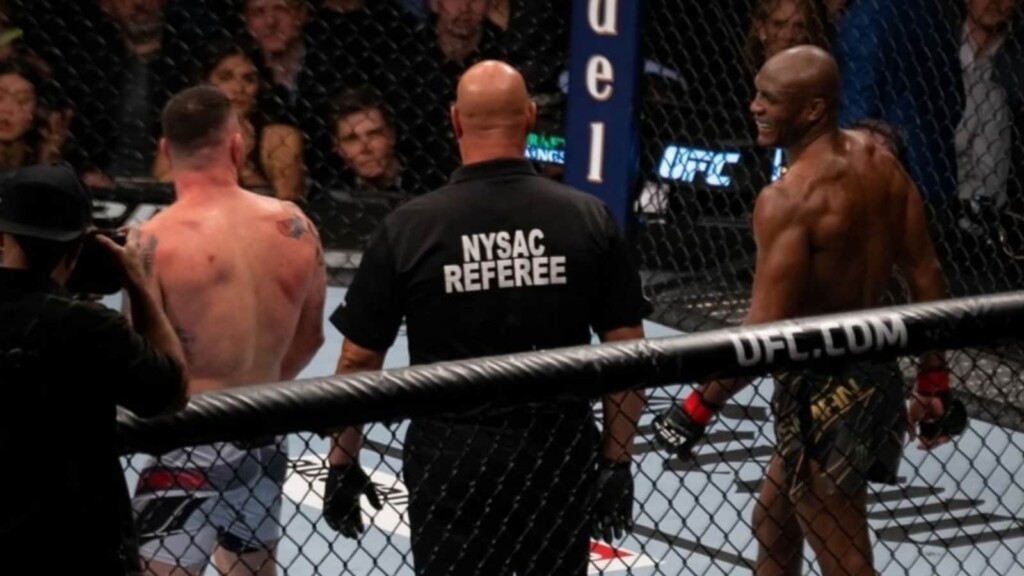 After going the distance in the rematch against Colby, Usman has engraved his name permanently in the GOAT category. The Nigerian Nightmare has extended his winning streak to 15 fights in the UFC only behind the great, retired Anderson Silva. Kamaru's greatness is undeniable so much that even his bitter rival Covington succumbed to showing love for the champion. "It's all about money, nothing but love," said Covington in the aftermath before he went on to put his character back on.
Despite being caught on camera showing respect, Colby was quick to dismiss his respect for Usman in the post-fight press conference. The fighter went back to putting on his character as the "villain" and said there can never be respect between him and Kamaru. Colby went on to call him a cheat talking to the media after his stunning fight. Usman too admitted that there will still be bad blood but the champion admitted "Chaos" was the next best fighter in the division.
Also read: "He was holding my glove tonight against the cage," Colby Covington shows no respect towards 'coward' Kamaru Usman at UFC 268 press conference