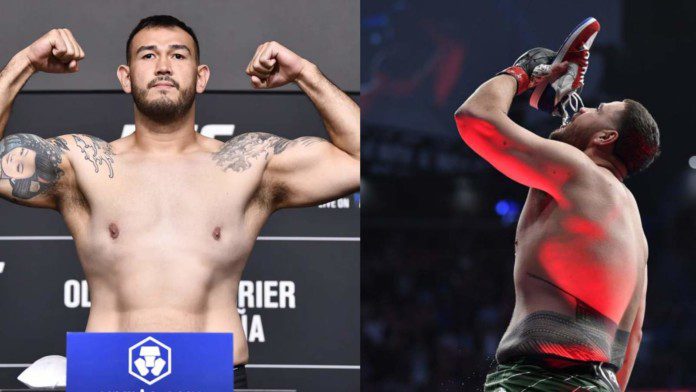 The number 11th ranked UFC Heavyweight fighter, Augusto Sakai is going to face Tai Tuivasa at the prelims of the UFC 269 fight card. Sakai is entering into this fight with a two-fight losing streak with his latest loss coming against Jairzinho Rozenstruik on UFC Fight Night: Rozenstruik vs Sakai.
Sakai gained fame through Dana White's Contender Series Brazil 1 by knocking out Marcos Conrado. He was undefeated for his first five UFC fights until he faced a loss against Alistair Overeem on UFC Fight Night: Overeem vs Sakai. After that, he faced one more loss against Rozenstruik but now the Brazilian fighter wants to end his losing streak at any cost.
Augusto Sakai claimed in his recent interview with Combate, that he has learned a lot from his recent losses and Sakai is eager to show it against Tuivasa. He is even ready to celebrate his win with Tai's famous shoey but in his way, not the same as he does it.
Sakai says, "I think that my word for 2021 is 'resilience' and I'll prove it on Saturday, I've been through a learning process, rough patches. I was really sad with these past two losses. Now I'm happy again and certain I'll score a win on Saturday."
"Tuivasa a guy who likes to have fun, he comes to fight and he's a pretty tough fighter. He has his qualities and a funny way about him, right? He gets the fans' attention. That drinking beer out of a shoe thing he does gets him a lot of buzz. The fans think he's funny. On Saturday, I'll be drinking my water out of a shoe."
Augusto Sakai will be entering this fight as a betting underdog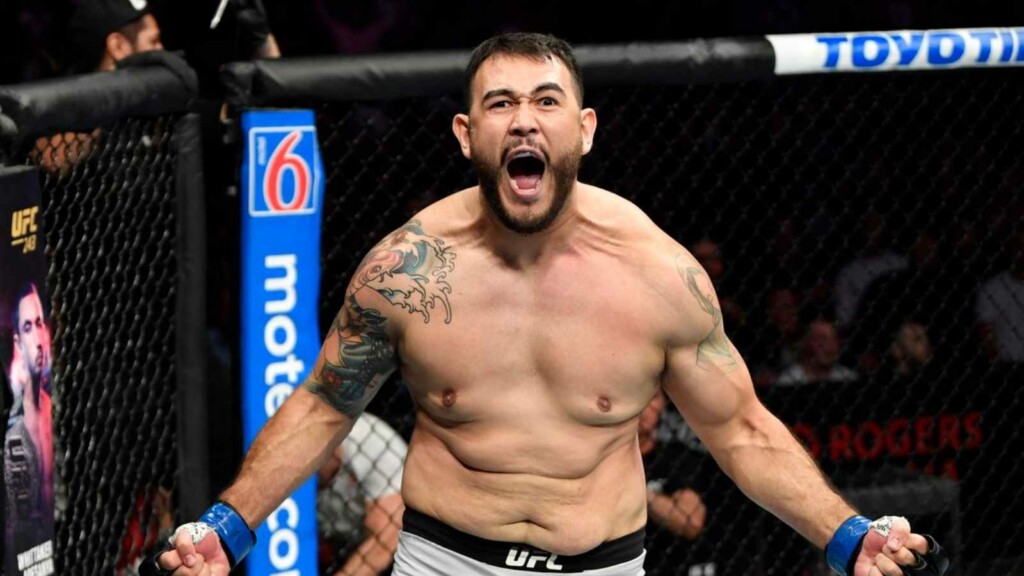 Sakai is entering into this fight with a two-fight losing streak, on the other hand, Tai Tuivasa is entering into this fight at UFC 269 with three fights winning streak. This thing got reflected in the betting odds as well, Augusto Sakai is a betting underdog coming into this fight with odds of +102 in his favor.
Tai Tuivasa is entering this fight as a betting favorite with odds of -110 in his favor. Now it is going to be really interesting to see who is going to leave the Octagon with a win in this fight and get a chance to do shoey.
Also Read: "Couldn't have played it out better"- Dana White lauds Dustin Poirier for picking the Conor McGregor trilogy ahead of the title fight in UFC 269.