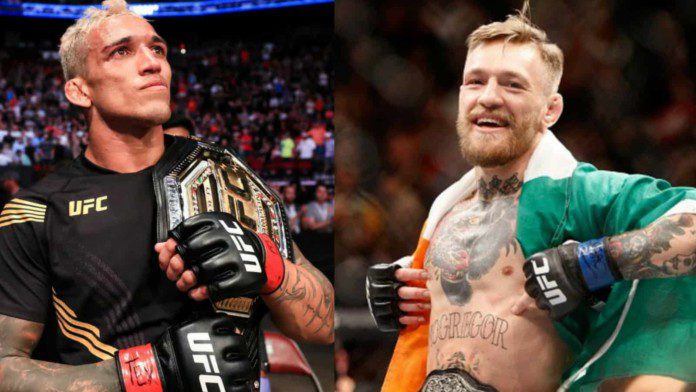 UFC Megastar Conor McGregor has set his eyes for lightweight gold once he returns to the octagon, for that he sees just one challenge to get the strap back, defeat the current champion, Charles Oliveira. It's highly sceptical though if McGregor will straight away get the title shot he thinks he deserves from the UFC.
This is because McGregor is on a two-fight skid and on top of that, has been in a recovery phase from a broken fibula which happened in his last fight with Dustin Poirier at UFC 264. The former two-division champion is not expected to return before the third quarter of next year. Most probably by this time, Oliveira will fight the rightful next contender for his second title defence in Justin Gaethje.
Charles Oliveira gets pumped over Conor McGregor call out, affirms he is still in Vegas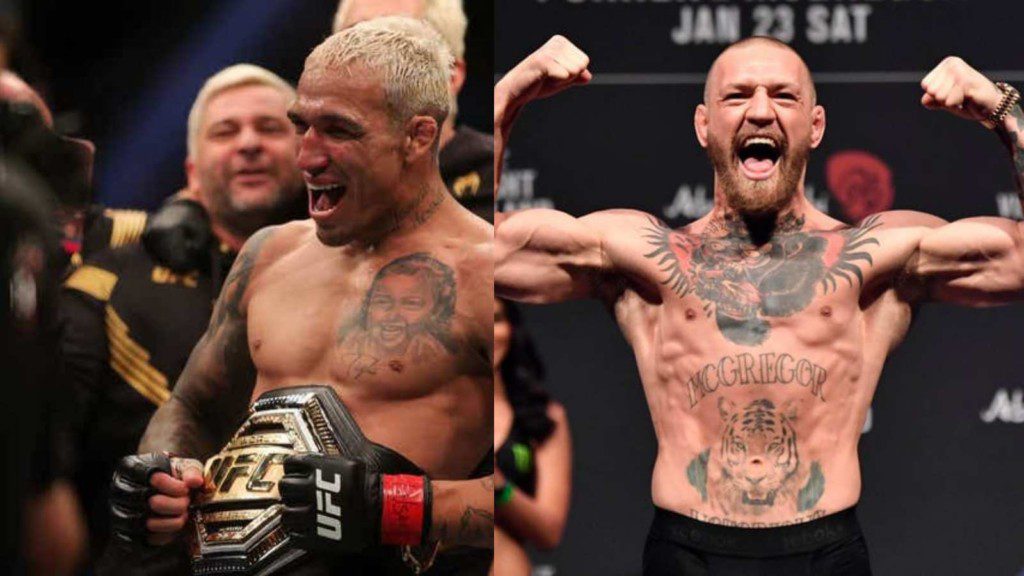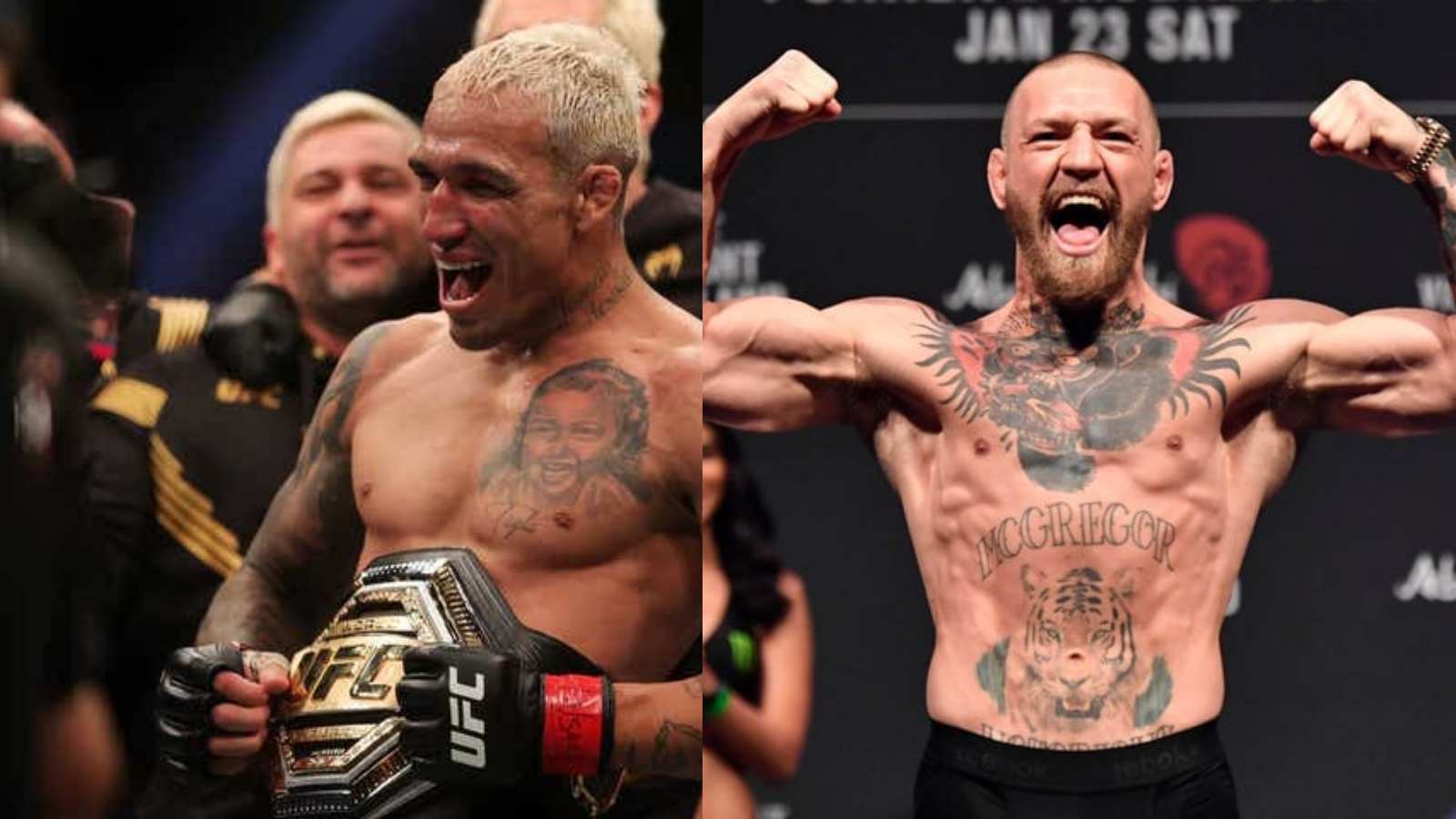 Conor McGregor and Charles Oliveira have never fought each other but used to fight at featherweight division and it was McGregor who made the transition to the UFC's lightweight division first. With that one move, McGregor became the first UFC athlete to hold belts in two different weight classes simultaneously. After that and until now, McGregor has won one fight in the UFC while Oliveira has won 10.
In his recent tweet, McGregor first stated "So what date am I fighting Oliveira?" Emphasising his claim for the title shot yet again after some days.
In response to this, Oliveira tweeted "What do you think about this weekend? I'm ready, I'm still in town, and there's an up&coming event. Let's go baby" This excitement from Oliveira can be rooted from the fact that majority of the fight in his first title defence against Dustin Poirier at UFC 269 went to the ground amd therefore Oliveira took less amount of damage into the fight.
In the comment section, McGregor further responds, "In Brazil they shouted Uh Vai morrer but McGregor is STILL HERE [inserts Irish flag emoji]" McGregor is clearly referring to the time of his rivalry back in 2015 against featherweight legend Jose Aldo and his world tour for UFC 189 where he once stopped at Brazil for a press conference.
What do you make of this brief Twitter conversation between the two of the most noticeable faces on the lightweight division right now? Do you think we will ever see Charles Oliveira vs Conor McGregor in the future? If yes, then who do you have it winning?
Also Read: "Your fight is on February 30," Conor McGregor gets hilariously trolled for issuing title fight challenge