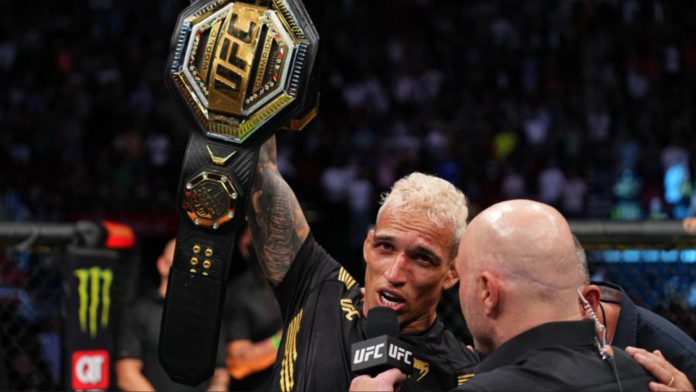 UFC's lightweight champion Charles Oliveira is all set to defend his title against the number one contender Dustin Poirier at the main event of UFC 269. This is the final pay-per-view event of this year, and the champ is planning on holding on to his belt.
Oliveira won this belt by defeating the former Bellator lightweight champion, Michael Chandler in his last fight. Former interim lightweight champion, Dustin Poirier is coming off from two back-to-back wins against the biggest superstar of the sport, Conor McGregor.
Dustin believes it is his destiny to win the belt, and he has worked his whole life for the same, Oliveira on the other hand is once again ready to shock his opponent as well as the whole world with his opponent. Talking to Helen Yee about his first title defense, he said, "I'm ready I'm happy and I'm sure I'm gonna shock the world. I'm aggressive, I'm always moving forward, it's gonna be the same, trying the knockout trying the submission that's how I fight."
Charles Oliveira comments on upcoming fight between Islam Makhachev and Beneil Dariush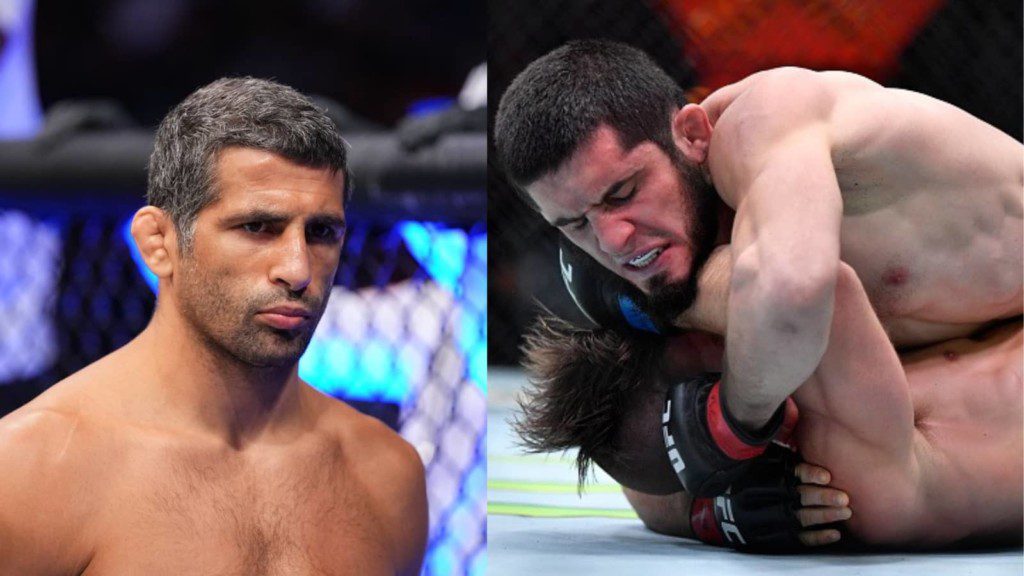 Charles believes Dustin is a great fighter, and their styles will make up for the most exciting fight anyone has ever seen, he stated, "He always fights like that, and its gonna be two different styles inside the octagon, he's gonna try to fight to the end, I'm going to try to tap him or knock him out at the beginning let's see who's gonna take it. He's a really good fighter, I like his boxing, he moves in a good way, he doesn't give up, he deserves all the respect, and I respect him. But he has never fought someone like me."
He also took some time to talk about the upcoming fight between two of the best guys in the division, he believes Islam and Beneil are very well rounded, "I told you before this fight should have happened. Dariush is Islam is a really good fight, they're both really tough guys they're well rounded, but I don't know 50-50 whoever is better in the day of the fight is going to get it," Charles concluded.
Also read – "Grind in war," Beneil Dariush makes an interesting prediction for Charles Oliveira vs Dustin Poirier fight at UFC 269