UFC's biggest superstar, Conor McGregor is not all happy with the new UFC 269 promo featuring lightweight contender Dustin Poirier and the champion Charles Oliviera.
UFC dropped the new promo for the much-anticipated pay-per-view event UFC 269. The event is set to take place on December 11th with the lightweight title bout featuring Charles Oliveira and Dustin Poirier headlining it. The card also has another title fight which is long due, Amanda Nunes vs Julianna Pena for the bantamweight title. The fight is set to take place at the T-Mobile Arena.
Conor McGregor, who is off due to injury from his last fight against Poirier at UFC 264 is not happy with the new promo. The intense promo features a montage of Poirier and his wins which includes the one against McGregor in their second fight in July. The Irishman has been discrediting Poirier for his win against him in the trilogy fight given McGregor broke his leg. Poirier was awarded a win via TKO due to doctor stoppage after the first round.
McGregor has still not moved on from that loss and till today goes on rants proving Poirier did not win the fight against him in their third meeting. The fighter commented on the recent tweet from UFC and called them out for using the "only shot" Poirier "landed" on the Irishman in the promo.
Conor McGregor has interesting suggestions for the new promo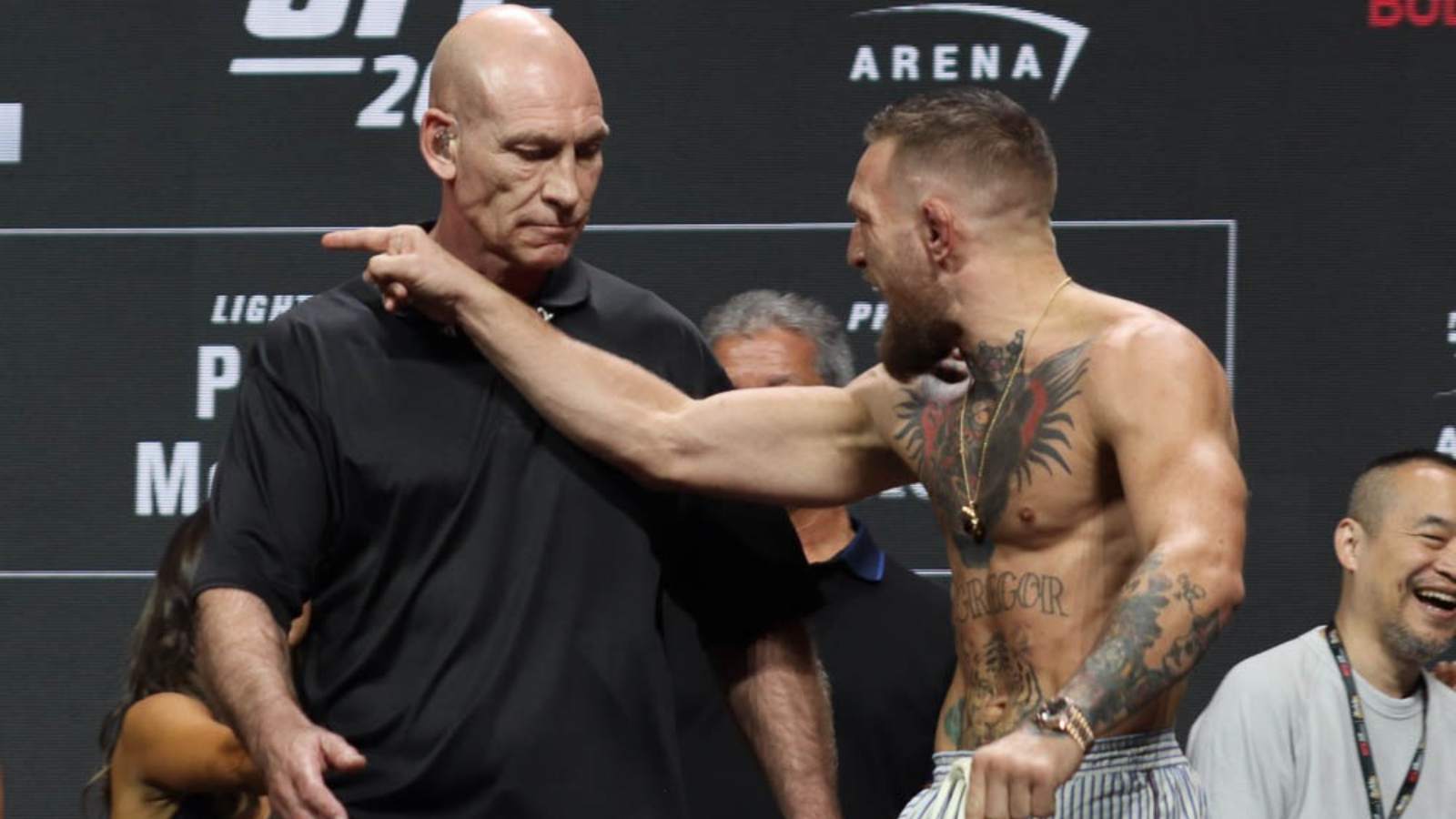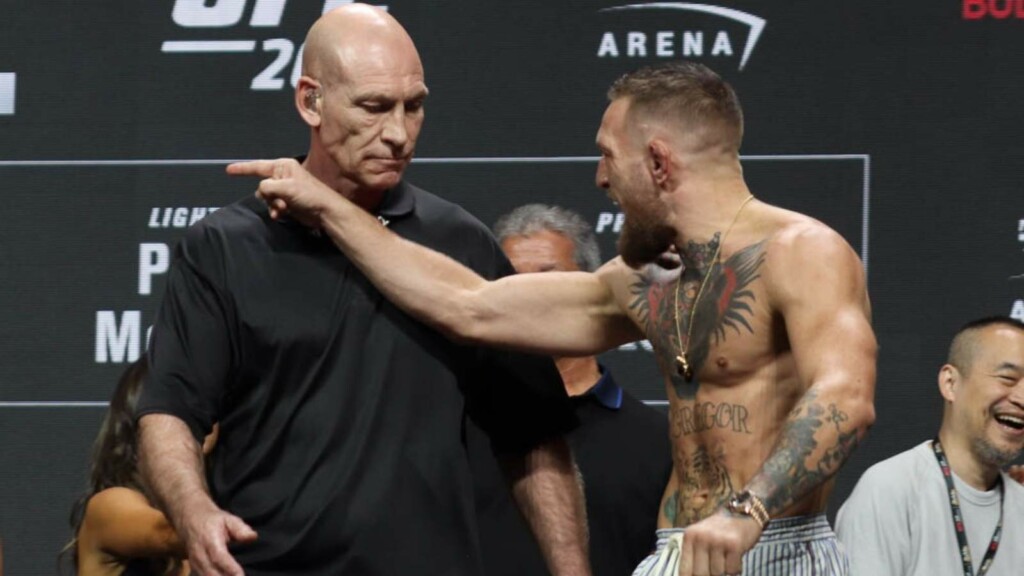 Many experts and analysts called the first round of the Poirier vs McGregor 3 fight as a 10-8 to Dustin. The Irishman completely disagrees with it and has attempted to prove his point many times on Twitter. In the comment for the new promo, McGregor once again emphasized that matter. "Is that the only shot yous had of him "landing" in that fight? Didn't land. He just bowled forward while I'm on one leg there. Garbage! It's 1 a piece and any push otherwise for the bin," said Conor.
The fighter also took a jab and suggested the promotion used The Notorious One in their promos to boost their PPVs. Well, there's no arguing to that given he is undoubtedly the biggest PPV star. Anything with Conor in it will sell. "Stick me in the promo in the background as a dark, rich, evil shadow. Boost the PPVs," said Conor.
Also read: Khamzat Chimaev threatens to smash the Paul brothers; Jake Paul claps back on social media