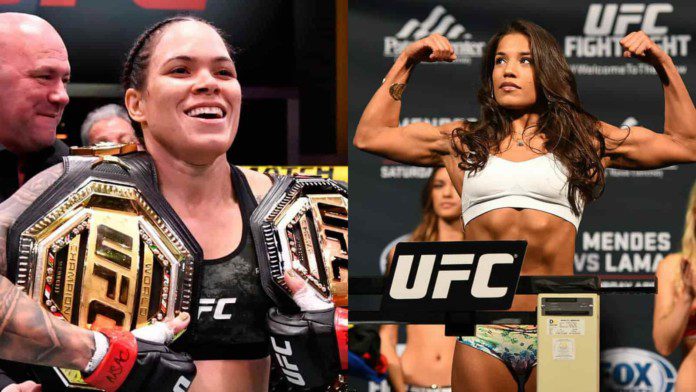 The UFC two-division women's champion and number one women's pound for pound fighter, Amanda Nunes is going to defend her Bantamweight title at the co-main event of UFC 269 in a fight against the number third women's Bantamweight fighter, Julianna Pena.
This is going to be Nunes' sixth Bantamweight title defense and the fans are putting in a theory that Pena can be her kryptonite due to her strong wrestling game. Amanda Nunes hasn't faced any fighter with a wrestling background since she won the Bantamweight title by defeating Miesha Tate at UFC 200.
Talking about this exciting women's bantamweight fight at UFC 269, the former UFC Welterweight fighter, and analyst, Dan Hardy shared his views in his recent interview with Submission Radio. Hardy says, "I think it's a very difficult fight for her, there's a ten-fight difference in their record and Nunes has ten more knockouts."
"That tells me she is more a powerful fighter, she is a more explosive fighter and probably stronger in the clinch. I think they occupy the same space in a lot of ways, they both got good straight punches and they both throw with venom, they both stay focused on their opponent as well, which is something that I very much appreciate,"
Dan Hardy continued, "When they clinch I think Nunes takes over, Julianna Pena's takedown offense isn't that great, it's a low number, I can't remember exactly what it is but it is below 50% though and Amanda Nunes' takedown offense is 84%. That's the reason Nunes is going to win those grappling exchanges and when it hits the floor, both of them mainly focus on ground and pound and to take them back and I just feel like Nunes is better and a bit less interested in finishing the fight by rear-naked choke."
Dan Hardy believes Amanda Nunes is going to end this fight in the first round itself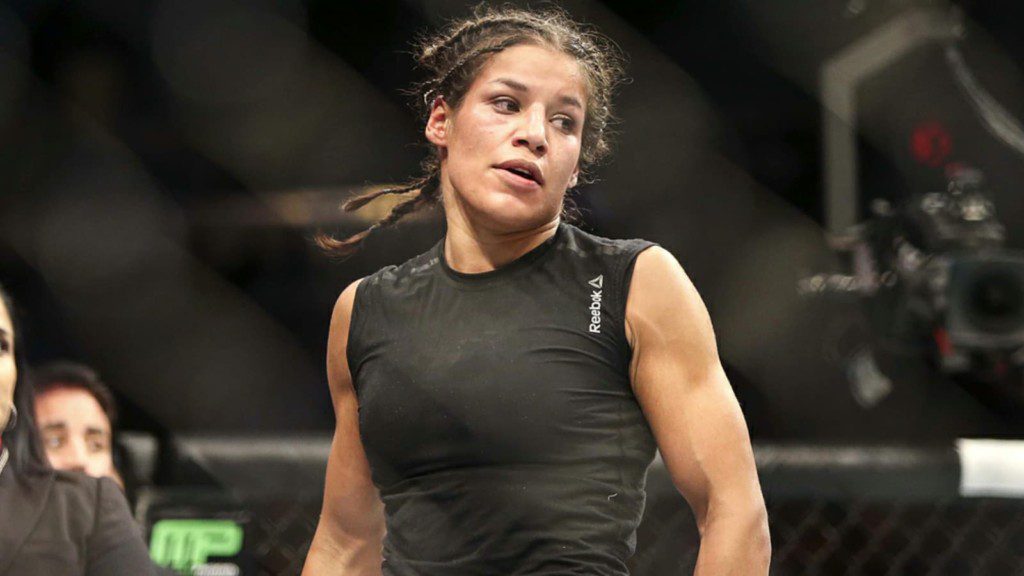 Amanda Nunes is one of the most ruthless fighters on the UFC women's roster and her fight barely goes to the judge's decision. She holds many KO and submission wins in her MMA career and Dan Hardy believes this fight is going to be the same as well, where Nunes is either going to knock Pena out or she is going to submit her after standing exchanges.
Dan Hardy added, "She's more interested in hitting them from a position where they can't see where the punches are coming from and when you look back at all of these submission wins on Nunes' record they are all from rear-naked choke where she's landed a few shots, her opponent got killed and turned away and she jumped on their back."
"That's how she won the belt from Miesha Tate and Megan Anderson fight would have been very similar if she hadn't got the arm outside the hook and she ended it with a reverse triangle."
Also Read: Amanda Nunes drops truth bomb over her relationship with Dustin Poirier.