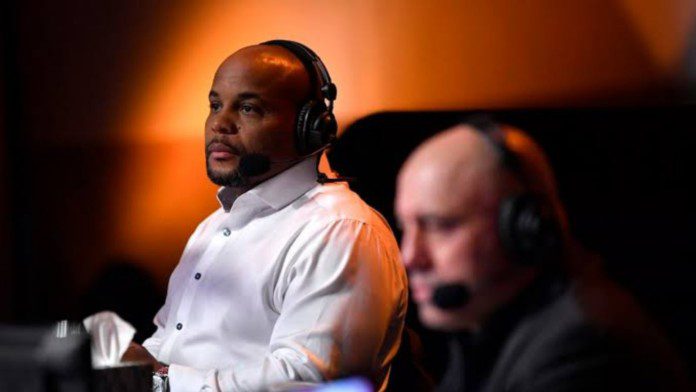 The final UFC pay per view of this year, UFC 269 is all set to take place on 11th December, which is going to be headlined by the UFC Lightweight champion, Charles Oliveira defending his title against Dustin Poirier. To cover this event the O.G. trio of UFC commentary Daniel Cormier, Jon Anik, and Joe Rogan is all set.
This fight features some of the biggest stars in the promotion and the former UFC Bantamweight champion, Dominick Cruz is also one of them. Cruz is also a part of the UFC broadcasting team and ahead of his fight at the prelims of UFC 269; 'The Dominator' criticized his fellow commentator, Daniel Cormier. Cruz blamed Cormier saying he comes in which a lack of preparation for calling the fight.
During the UFC 269 media day, Dominick Cruz says, "When it comes to 'DC,' I usually mute it, I love DC, he's my friend, but to me, from my experience, he doesn't do the homework. He wants to get in and out, get the job done, make his money, and I think he cares about us but it's just different."
"He doesn't do the preparation from my experience. He might now, I'm hoping he watches some film this time on me so he knows what I'm doing and why I'm doing it, but I'm not gonna hold my breath on that, that's for sure."
Following all this Cormier invited the former UFC Bantamweight champion, Dominick Cruz, and former UFC Middleweight champion, Michael Bisping on his YouTube channel to confront Cruz over his comments.
Cormier says, "The things we talk about privately, we aren't supposed to say in public, that's what you just did. That's our rule. You say so many things privately that I would never say publicly. You and I say things privately that we would never say publicly."
Daniel Cormier declined Dominick Cruz's claim for not doing the research before the fights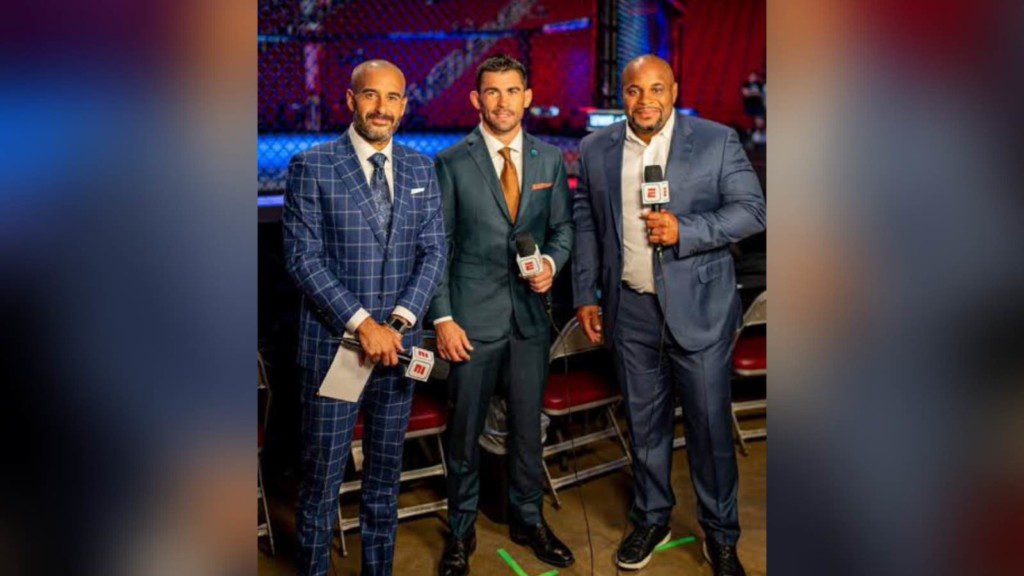 Daniel Cormier denies accepting the fact that he doesn't do his homework before calling the fights and claims whether Dominick Cruz believes it or not he put a lot of effort to prepare for those fights. Cormier continued, "You know where this idea comes from? Because when you say stuff like 'D.C., you don't watch fights,' I don't bother to combat it,"
"So then you take it as fact. Because I don't say, 'No, I do Dominick.' Because I really feel no need to really have to tell you why or how I prepare for my fights. It's your interpretation that I don't watch the fights because I don't combat when you say, 'Oh, you don't watch fights.' I don't go, 'Oh no Dominick, I do watch fights.' So then you take that as me admitted that I don't, but the reality is I do."
In the statement that Cruz made, he budged D.C. but he also added that he is like a brother to him, which is why Daniel Cormier didn't like the way in which Dominick Cruz criticized him. He concluded, "As a colleague, a professional courtesy, you don't do that to your teammates, you don't go publicly. Those things you don't say in the public."
Also Read: "He doesn't do the homework"- Dominick Cruz slams Daniel Cormier's commentary, says he "mutes it".