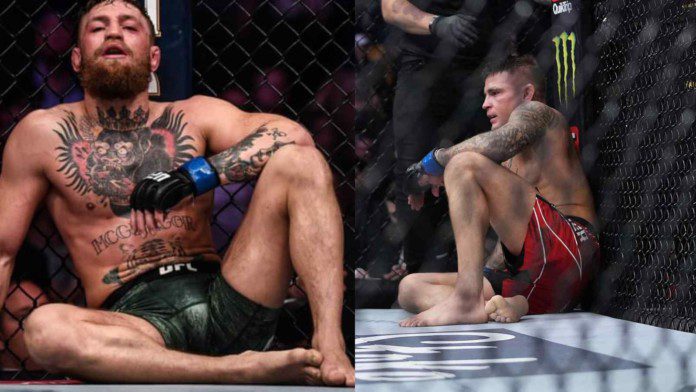 UFC 269 turned out to be ending the pay-per-view year on a profoundly surprising note, especially for UFC Lightweight Dustin Poirier and his fans. Poirier lost his second title shot against the reigning and now defending lightweight champion Charles Oliveira, in the same manner, he earlier lost his first title shot against Khabib Nurmagomedov ie. via rear-naked choke.
The main event of UFC 269 proved a worthy opportunity for Oliveira as he not only cleared his first title defence against a worthy opponent, he also destroyed the narrative of being a quitter inside the octagon which was made since the early fights of his career. Regardless, we're in the era of "do Bronx" and we just cannot throw out any name to be pushed against the champion, it's not that easy to surpass his style anymore.
Meanwhile, someone takes Dustin Poirier's immediate response for a surprising comparison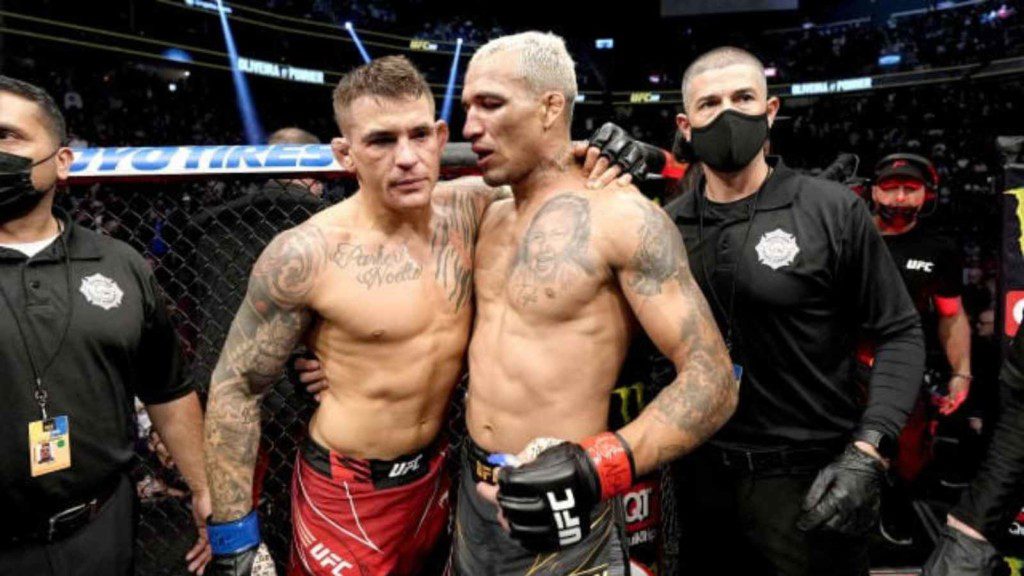 So just seconds after Oliveira submits Poirier, both the fighters, for obvious reasons, take different routes of their reaction. While Oliveira runs around the Octagon, climbs on the fence, goes over to his team, and does all of the happy stuff to celebrate his victory, Poirier meanwhile sits down and just settles with the loss in his mind for some time. Though the end of the competition, this is just the beginning of the story.
A fan suddenly notices the body language of Poirier to pull out an interesting inference. The inference is that Poirier resorts to the exact same posture while sitting down in grief after his loss, as Conor McGregor when he lost to retired, undefeated mixed martial artist and former lightweight champion Khabib Nurmagomedov back at UFC 229 in 2018. Watch the tweet for yourselves!
The fan who observed it is one hardcore MMA fanatic for sure else how come Poirier's pose snapped with Conor's pose 3 years ago in his mind and that too so quickly! The same person hilariously tweets: "Life comes at you fast [laughing emoji] #ufc269" What did you make of this hilarious intake on Dustin Poirier's way of reacting to a loss? On a serious note, what do you think is next for Poirier? Will he fight for a world title another time in the near future?
Also Read: "History has a new name and it's Charles Oliveira," "Do Bronx" bites back at Khabib Nurmagomedov for underestimating the champ