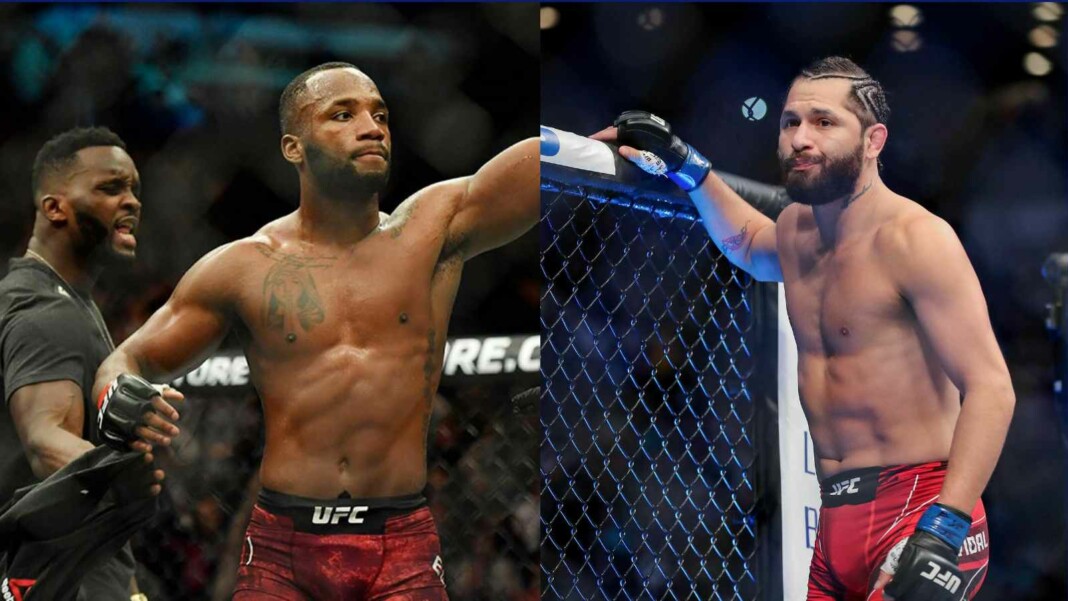 The two times UFC Welterweight title contender and number 7th ranked UFC Welterweight fighter, Jorge Masvidal was booked to face the number 3rd ranked UFC Welterweight fighter, Leon Edwards at UFC 269 to settle their infamous rivalry which roots back in 2019.
Masvidal and Edwards had a backstage brawl during the UFC Fight Night 147: Till vs Masvidal, where 'Gamebred' attacked him with a three-piece and a soda. Since then these two have been firing shots over each other and their much highly anticipated grudge match was booked at the Welterweight contest of UFC 269.
But this fight is canceled, Brett Okamoto from ESPN was the first to break this news, he tweeted, "Jorge Masvidal vs Leon Edwards is off UFC 269 on Dec 11, UFC's chief Business Officer Hunter Campbell tells ESPN. Undisclosed injury for Masvidal. No word yet on whether it will be rebooked or UFC will move on."
Currently, there is no news about Edwards staying on the same card or not but a lot of fighters already volunteered to fight him. Let's have a look at some of them.
Khamzat Chimaev wants to make his match against Leon Edwards finally happening at UFC 269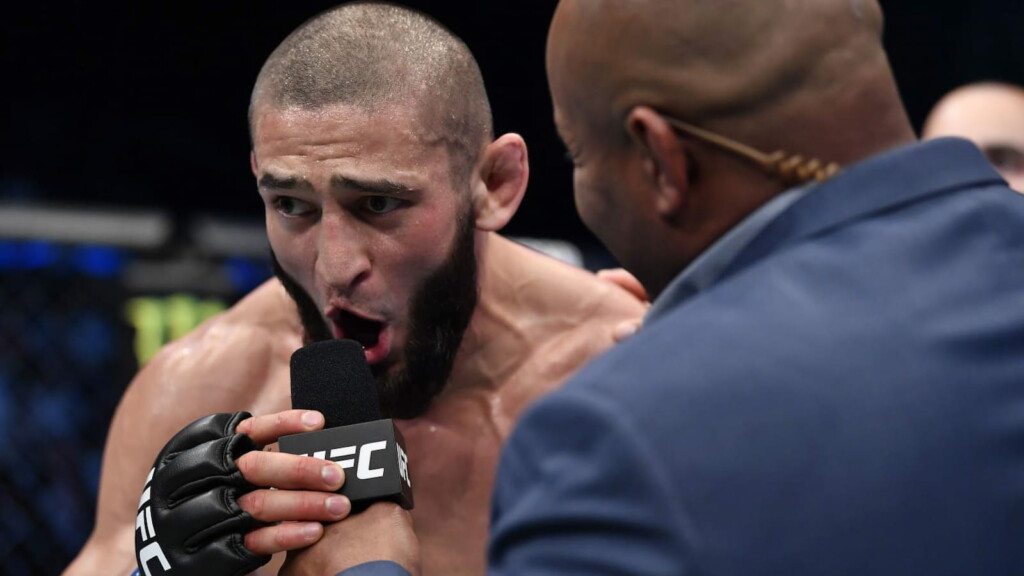 The number 10th ranked UFC Welterweight fighter, Khamzat Chimaev announced his comeback in style with a dominating win against Li Jingliang at UFC 269. Chimaev was booked to face Leon Edwards three times in 2020 but this fight never happened.
Now, after Masvidal pulled out from this fight, he was the first one to volunteer for facing Leon Edwards at UFC 269. Chimaev tweeted, "Let's go bro we do it, Leon Edwards." Brett Okamoto also had a word with Khamzat's manager, who is all in for this fight and he says, "Call UFC now, we travel tomorrow."
Along with Chimaev, the former UFC Welterweight title contender, Gilbert Burns is also ready to step in for this fight. Burns tweets, "What's up Leon Edwards you already on training camp! Let me know."
Belal Muhammad is also one of those guys who volunteered to face Edwards. Muhammad and Edwards faced each other on UFC Fight Night: Edwards vs Muhammad but that fight ended as no contest due to an eye poke and now he wants to settle that affair.
Muhammad tweets, "Put bully in I don't even need to make a million." It is interesting to see now how things are going to move forward for Edwards who is just one fight away from a possible title shot.
Also Read: "Me and my old roommate 'Street Judas' Jorge Masvidal," Colby Covington calls out for the biggest star of the welterweight division.