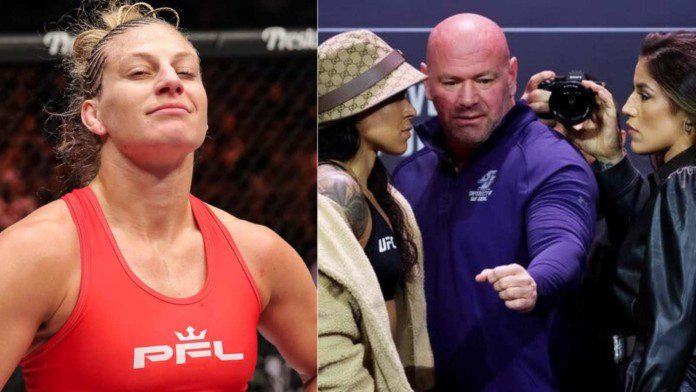 Amanda Nunes will be having a very special person cheering for her in the front rows at UFC 269. Kayla Harrison is rooting for her teammate to beat Julianna Pena.
Kayla Harrison, a possible rival for the current two-division champion Amanda Nunes will be in the front row for her fight this weekend. Amanda Nunes vs Julianna Pena is one of the much-anticipated fights on the UFC 269 pay-per-view card. "The Lioness" is returning to the bantamweight division to defend her title at the T-Mobile Arena in Las Vegas tomorrow against a stunning Julianna Pena.
In a recent interview with MMA Junkie at the 2021 World MMA Awards, Harrison spoke about her teammate, Nunes. Kayla believes Julianna is yet another fighter that Amanda will be hunting down and the PFL champion is not missing out on watching the Brazilian take the center stage. "Hell yeah, are you kidding me? I am going to watch the Lioness take another easy kill," said Harrison on the Nunes vs Pena fight at UFC 269.
Will we ever see a Kayla Harrison vs Amanda Nunes fight?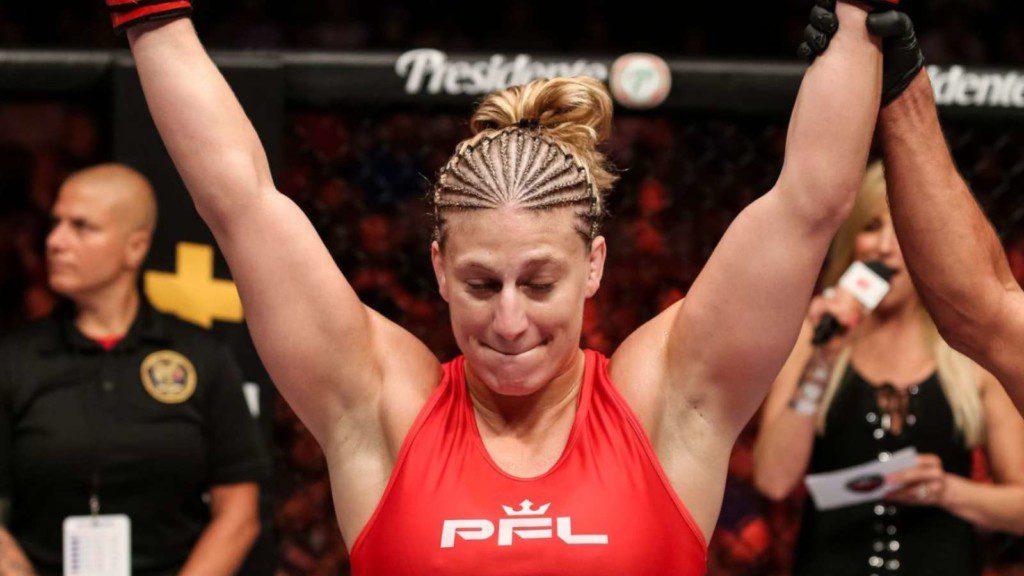 Amanda Nunes is currently 21-4-0 in her professional MMA career. "The Lioness" has been in the UFC for 8 years and has only lost once in her entire time in the promotion. Nunes is yet to be tested in both, the featherweight and the bantamweight divisions, where she is the champion. But there is a fighter that has watched Nunes very up close and personal.
Kayla Harrison is a teammate of Amanda and is very familiar with the style and dominance of Nunes in a fight. Harrison is an Olympic medalist and a two-time PFL champion. She is currently a free agent and is yet to select her next move in the world of MMA. Both the fighter and top promotions like UFC and Bellator MMA have teased a collaboration.
The chances that Kayla might end up in the UFC are not too bad given both the parties have met with each other many times. If Kayla does end up in the UFC, do you think a matchup with her and Amanda would be the fight to make? Who do you think is winning that one?
Also read 2021 World MMA Awards Highlights: Kamaru Usman, Rose Namajunas, Brandon Moreno, and others win prestigious awards