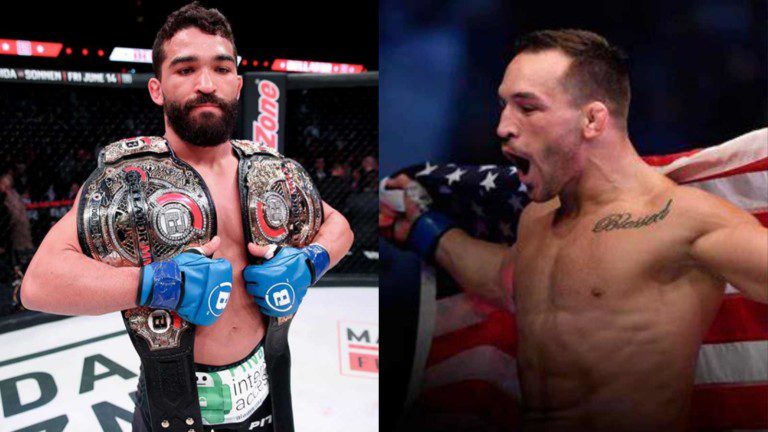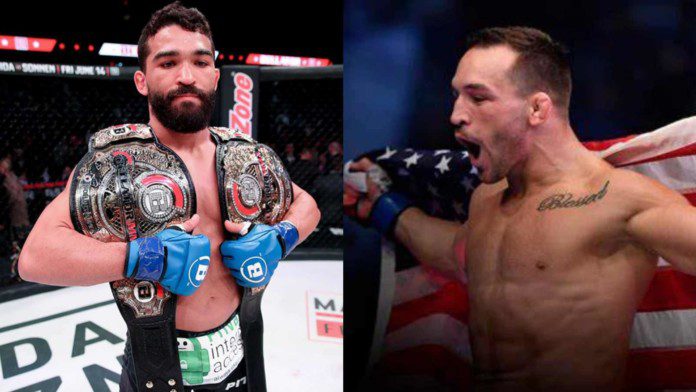 While some people expressed their reactions over Charles Oliveira finishing Dustin Poirier at UFC 269 within a tweet, Michael Chandler, as always, has more to offer than just a tweet. It seems like Chandler sees himself back into the title contention by the end of next year. For the records, Chandler has fought Oliveira back in May of this year at UFC 262 where Chandler lost to Oliveira at second-round TKO after having a dominant first round.
Chandler last fought at UFC 268 where he lost a unanimous decision to Justin Gaethje in what many consider the unanimous fight of the year and one of the greatest fights in the UFC lightweight history. On Twitter, while Chandler making his case for a title shot and taking a dig at Poirier in the near future for getting into the rear-naked choke, an old rival got some unlikely words.
Michael Chandler vouches for title shot, digs at Poirier Patricio Pitbull claps back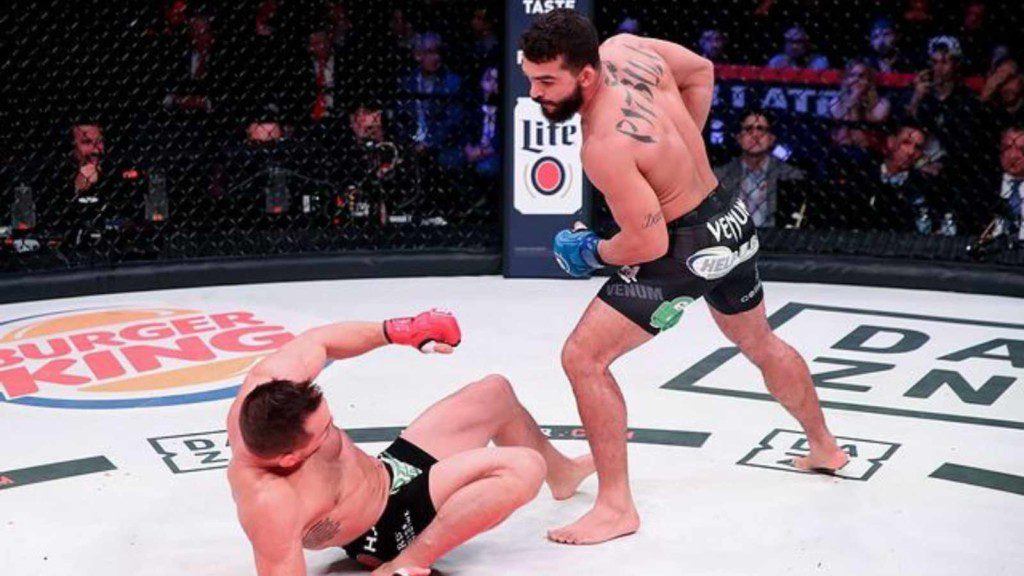 In a series of multiple tweets that Michael Chandler posted, he made his case about how he would've gone against Oliveira if he was in Poirier's position and how Poirier got "broke" in the final seconds before the finish. So, now Chandler thinks that after having a very close title fight and a fight of the year, Chandler feels he will get the title shot if anyone out of Charles Oliveira and Justin Gaethje is the lightweight champion.
In one of the tweets, Chandler also predicted that Justin Gaethje will win against Charles Oliveira in a title fight that will happen next year. So in the following tweet, he writes "Ok, imagine, it's June 2022. I lost to the former champion after beating him 10-8 in round one, ROTY candidate. And the new champion the whole world wants to see me run back my FOTY with. Less than 1.5 years after making my #ufc debut. Ooooh…it's good to be me. #ufc269"
However, in one specific tweet, Chandler wrote, "I would never ever quit…I went out on my shield after being separated from consciousness, congrats to Oliveira… #ufc269" reacting to how he would've done better than Poirier in the situation.
In response, Patricio Pitbull, currently Bellator MMA's lightweight champion and former Bellator MMA featherweight champion, responded to Chandler, in a tweet saying "You turned your back to Charles and run away after being clipped. You quit against Gaethje. Also, let's not forget you asked Will Brooks for a time out. Shut your damn mouth, you've been pathetic."
Pitbull and Chandler went back and forth back when Chandler was Bellator MMA lightweight champion. Chandler was knocked out by Pitbull in the first minute of the first round. The fight was set up as a story of revenge because earlier before their fight Chandler knocked out Pitbull's brother for the lightweight championship. When Pitbull avenged his brother's loss, he became the second fighter in Bellator MMA history to hold two belts simultaneously, the lightweight and the featherweight title.
Pitbull's last match was against up now Bellator MMA featherweight champion AJ Mckee where the former lost to the latter via first-round submission. What do you think of Michael Chandler advocating for his title shot for 2022? And what's your take on Chandler taking a dig on Poirier? Also, do you see Pitbull having a fighting career in the UFC? If yes, will Chandler and Patricio Pitbull ever fight each other in a rematch?
Also Read: "History has a new name and it's Charles Oliveira," "Do Bronx" bites back at Khabib Nurmagomedov for underestimating the champ