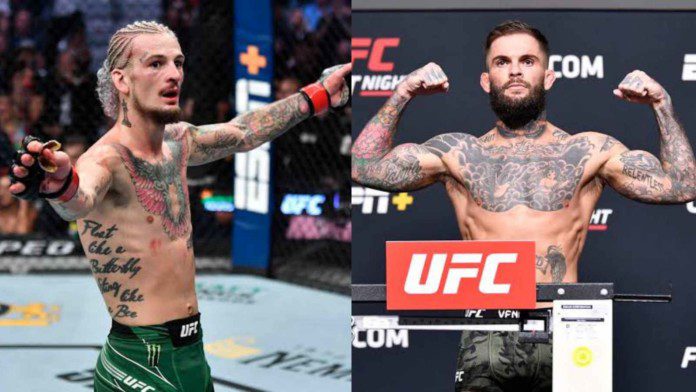 Despite having different opponents this week at UFC 269, Sean O'Malley and Cody Garbrandt are all in to fight when the time comes, even if it's in the event's pre-fight press conference as well. O'Malley is fighting the toughest match-up of his career against Raulian Paiva. Whereas Garbrandt, a former UFC bantamweight champion, is coming from his original fighting weight class down to flyweight to fight City Kickboxing star Kai Kara France.
O'Malley is coming off a third-round TKO win against Kris Moutinho whereas Garbrandt is coming off a decision loss from the bantamweight division against Rob Font. Both O'Malley and Garbrandt have had bad blood towards each other since the time they traded words on Twitter earlier this year in July.
WATCH! What happens after Sean O'Malley asks Dana White for a face-off with Cody Garbrandt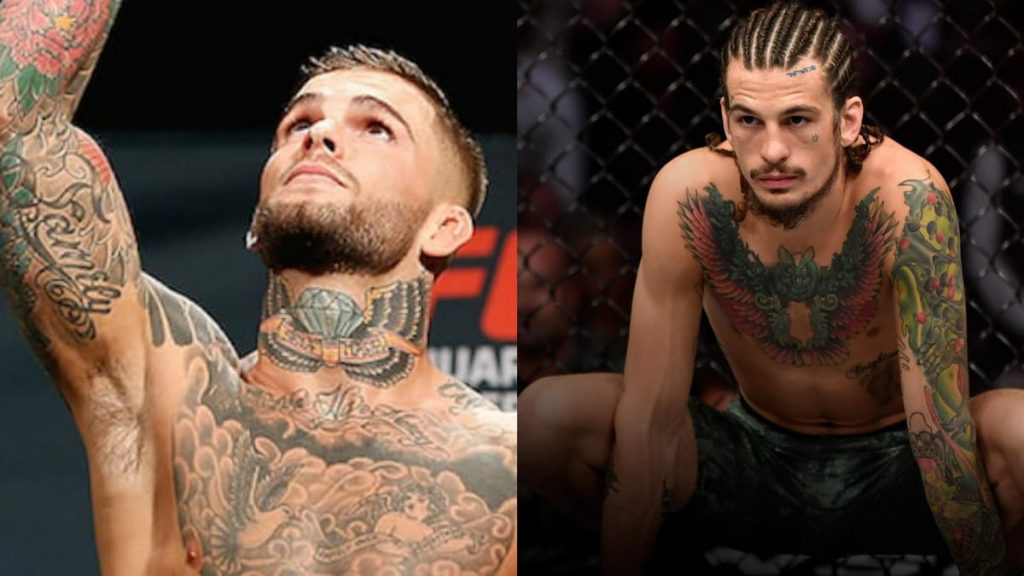 In the press conference ahead of UFC 269, Cody Garbrandt and Sean O'Malley had more things for each other to get off their chest than to their opponents. In the initial talking leading up to continuous verbal back-and-forth, O'Malley asked UFC President Dana White if, although not his opponent, he can have a face-off with Garbrandt, in reaction to which Garbrandt just stood up from his assigned table and walked towards O'Malley for a face-off. The security intervened to break the confrontation for safety purposes.
After this, O'Malley and Garbrandt started tearing down each other on the microphone. While O'Malley targetted the recent fight record of Grabrandt for being heavy with losses, the latter fired the former back for facing the lack of competition and cherry-picking easy fights all the time.
Both O'Malley and Garbrandt, respected knockout artists, are as tough and skilled on their feet as it comes. The fighters have bad blood and maybe if this fight happens can most likely be answered based on how well they do against their opponents at UFC 269 this week. What do you think about this fight and who do you get it winning?
Also Read: "I been waiting to slap the slap man," Kevin Holland targets Nick Diaz as the fight to make for 2022