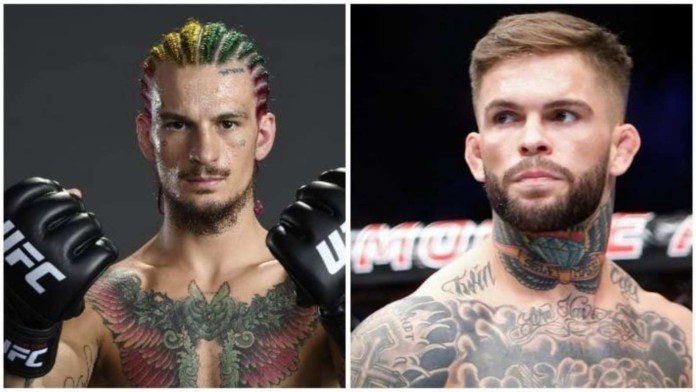 Former UFC bantamweight champion, Cody Garbrandt has been in a war of words with self-proclaimed "unraked champion" of the bantamweight division, Sean O'Malley. These two are competing under the same roof at the main card of UFC 269, and these two went after each other during the press conference.
O'Malley is set to open the card against Raulian Paiva while the fight right after is Garbrandt's flyweight debut against Kai Kara-France. Although they aren't fighting each other, they have a history with one another and to no surprise, they took shots at one another.
During the press conference, O'Malley was quick to let Garbrandt know he has only won one fight since 2017. He also chirped him for dropping down to flyweight while Garabrandt blasted O'Malley for not fighting good competition. He also warned him about his upcoming fight against his teammate in Paiva.
Cody said, "I think this guy's a joke" while calling him a "clown", meanwhile O' Malley questioned why Cody went to the 135 lbs division?
Sean O'Malley reminds Cody Garbrandt that he isnt a champion anymore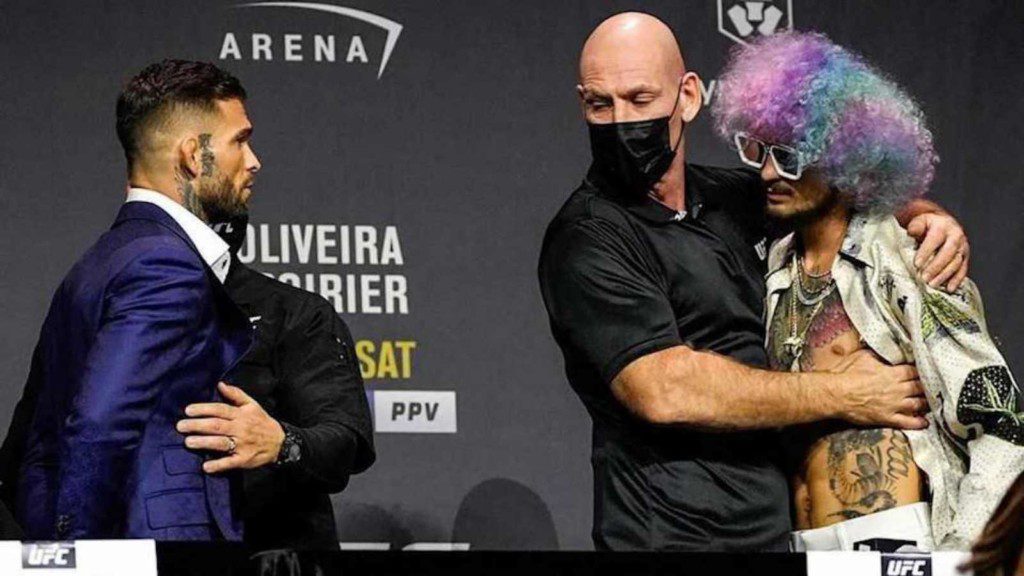 O'Malley is pretty sharp with the mic, and during one of his exchanges with Cody, he issued a pretty sarcastic statement that didn't sit well with the former champ, he said, "Cody's one fight away from being in the commentary booth next to Dominick Cruz." O'Malley also targeted another former bantamweight champion, Dominick Cruz for being in the undercard.
Cruz, however, said he was okay with being in the undercard as he gets the same amount of money regardless, and he will have an early night off, he is ahead in rankings, and being on the main card like O'Malley would only satisfy his ego. O'Malley responded to this by saying he is a former champ, and he isn't event headlining the prelims, I'm unranked and I'm starting off the main card, forget about your ego, this has to sting a little.
Also read – "I think this guy's a joke"- Cody Garbrandt nukes self-proclaimed unranked champion Sean O'Malley