Francis Ngannou is a man of inspiration for anyone who has or is going through the toughest times of their life. A native of Cameroon, immigrated to France, was homeless and involved in legal problems, for once saw his purpose in becoming a professional MMA fighter and eventually become the UFC Heavyweight champion of the world.
In a span of just 19 professional fights, Ngannou's 16 wins include knockout wins over Alistair Overeem, Junior Dos Santos, Cain Velasquez, Andrei Arlovski and preceding heavyweight champion Stipe Miocic.
Ngannou has evolved as a martial artist by using his power from the beginning but more technically and learning to set up his strikes before throwing at them. Ngannou also improved his wrestling in order to keep the fight up in his realm of striking. He is currently a protege of Xtreme Couture, former 2 division champion Randy Couture's gym and is trained by Erik Nicksick.
But before Ngannou moved to the USA to train in Xtreme Couture, he was a product of MMA Factory in France, which is also the home of training for Ngannou's upcoming opponent at UFC 270 and interim UFC Heavyweight champion Cyril Gane. At some point in time, both the heavyweights were training partners and were coached by Fernand Lopez.
WATCH! Fernand Lopez tells sad Francis Ngannou story involving the former's girlfriend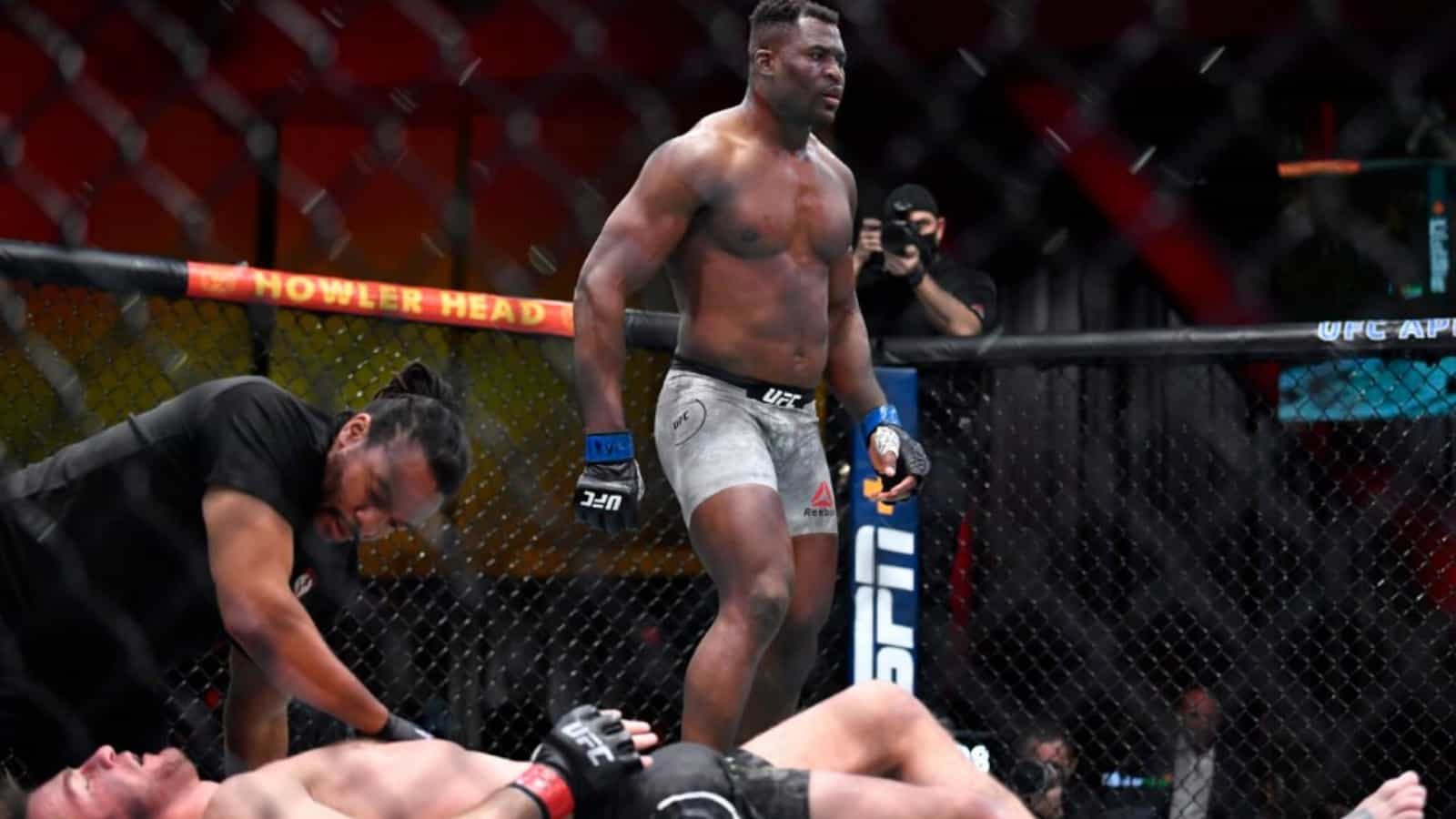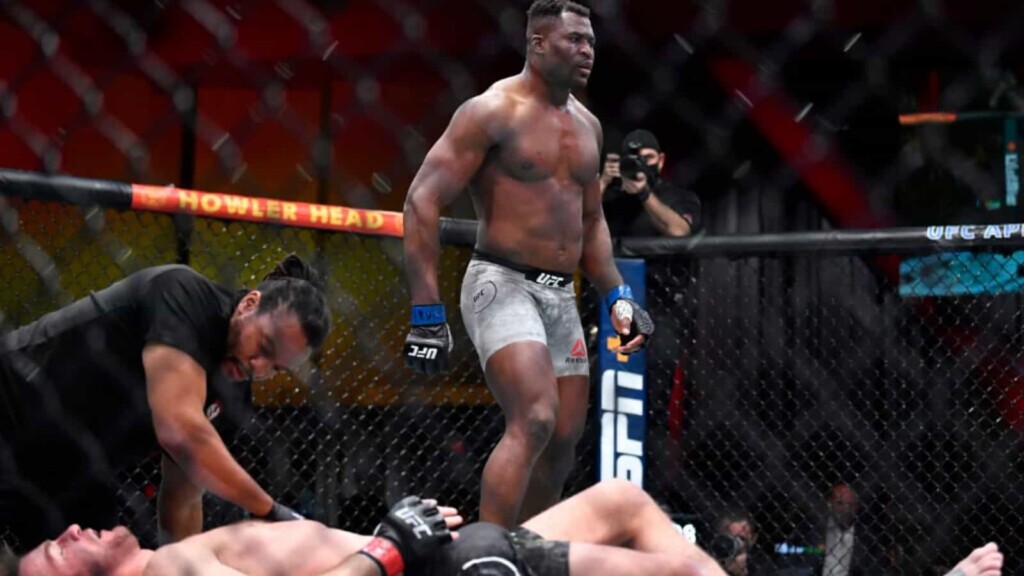 Times have changed and Lopez now has to prepare for Francis Ngannou unlike the old days of preparing Ngannou. However, there's a beef between the coach and the former student not because of what you may think, that Ngannou's changing of gym caused a problem in the relations. But the reason will rather shock you, it's because of Ngannou's ungrateful nature as Lopez explains in 40+ minutes of interview with Ariel Helwani at the MMA Hour.
"Do you know that if you find a fighter in UFC and you want to check the video of him saying thank you to his gym, you will have 10 thousand videos of each fighter? Do you know that? The thing that fighters say most in their lives is, 'Thank you to my coach. Thank you to my gym.'? This is as a reflex. This is like, boom, right away this is what they're doing."
"There's a guy out there, he's proud of the fact that people found a video – a clip, a video – of him saying to me thank you because Jerome Le Banner (ex-kickboxer and representative: MMA Factory), that I brought to his corner, said to him, 'Please say thank you, you always forget to say thank you to Lopez.' Go check the video." Lopez said as transcribed by SportsKeeda.
Since their split Ngannou hasn't been shy when it comes to criticizing Lopez. He has said that he feels his coach was obsessed with chasing the limelight and grew jealous when Ngannou's fame rose in MMA and beyond (H/t SB Nation). Lopez's ancestral roots are somewhat similar to Ngannou, Lopez is half Cameroonian from his mother's side. Lopez first met Ngannou when the fighter was homeless on the streets of Paris, after immigrating from his native country.
"This guy wasn't even legal," he said. "Was in all kinds of legal trouble. I was feeding him. I give him everything. How come that you have the pride to say that based on a video where you are saying thank you. Wow! This is what I'm talking about." Then finally Lopez goes on to explain a scene that involved Francis Ngannou and Lopez's girlfriend as transcribed by Sportskeeda.
"It's so hard to [explain this]," said Lopez (ht Sportskeeda). "[My girlfriend was] travelling from Francis Ngannou's first fight…[She forgot her wallet in the hotel room]…so she took the flight with Francis to get to Paris. She had the car that she left at the airport [in Paris]. Francis asked, 'Can you drop me?', and she said yes. And she asked Francis, 'do you mind to pay me the parking, and I'll wire you the money?' and Francis said, 'Oh, can you find another way?'"
Lopez will face Ngannou through his protege in Cyril Gane who will fight the UFC Heavyweight champion for the title unification bout in January of next year at UFC 270. Both the fighters have already crossed each other's paths since the split, at UFC 268 as seen in the latest, famous video where Ngannou snubbed on Gane and Lopez. Who do you think got this fight?
Also Read: "Just like when he fought Anderson Silva," Marlon Vera shares a fiery response to Chael Sonnen claiming Frankie Edgar looked good before getting knocked out at UFC 268