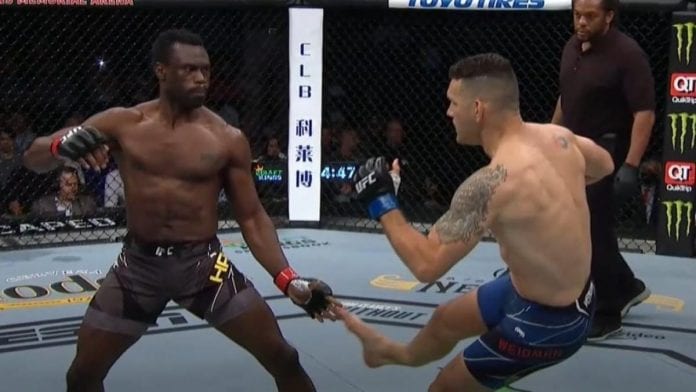 At UFC 261 in the main card, Uriah Hall took on Chris Weidman in a middleweight bout which ended being a gore ending for Weidman. Uriah Hall ended up winning the fight via TKO in the very first round under 17 seconds. Uriah Hall was not really proud of the fight. At around 15 seconds into the fight, Chris Weidman decided to throw a kick at Hall which ended up in him having a Anderson Silva like incident.
The fight took place in front of a sold-out crowd in Florida. Chris Weidman was later taken out of the arena via stadium. This moment was truly horrific to watch and got all the other UFC stars reacting to it on Twitter and other social media platforms.
UFC stars react on Twitter to Chris Weidman sad state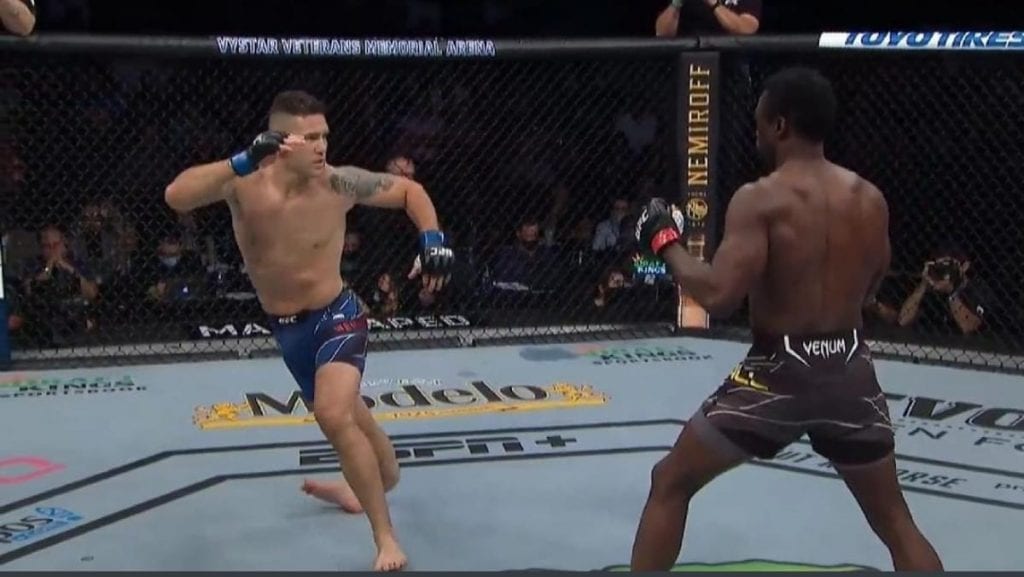 UFC heavyweight champion, Francis Ngannou was truly devastated at this unfortunate event and hopes for speedy recover for Weidman. He wrote, "This is horrible. Unfortunate for Chris I hope he recover fast."
UFC heavyweight 'The Black Beast' was absolutely horrified by the incident and promises he will never aim to throw a leg kick again. He went out on Twitter writing, "I will never throw a leg again."
UFC welterweights Nate Diaz and Gilbert Burns too reacted to this horrible incident. If someone as strong as Nate Diaz says, "That's fucked up," then it is. While Burns wished Chris and his family the best hope for a speedy recovery.
UFC bantamweight champion Aljamain Sterling who himself is struggling from an injury has no words to express after that terrifying incident. "I have no words… I hope the leg can heal up 100%. Damn," on Twitter.
UFC bossman Dana White shared a video of the horrific incident on Twitter too stating that this was the first fight won with no strikes thrown.
Also read: UFC 261: Usman vs Masvidal 2 – Preliminary results
UFC 261:Chris Weidman's leg snapped! He was carried on a stretcher after a terrible injury