Adrian Yanez believes he is the best boxer in MMA. The rising bantamweight star wants to prove himself among the other elite strikers in the UFC and come out on top.
The UFC bantamweight division is not foreign to witnessing elite boxing. The weightclass is filled with world-class strikers and makes up for most of the best in the entire UFC roster. Among the stacked division of boxers, Adrian Yanez is a rising star who has been proving himself in recent times and is looking to show the world he is the best in the UFC.
In a recent interview with Ariel Helwani on MMA Hour, "There's a lot of guys man. Of course the champion Petr Yan and also Cody Garbrandt, he has some great boxing as well. I would like to jump in there. Rob Font, Jose Aldo, Sean O'Malley, I think he has some good striking," Yanez said talking about the talent in the bantamweight division.
"Like they all have some great hands. I think just throw us in a tournament and you know we all go out there and duke it out with the boxing gloves," suggested Adrian to find out who the best boxer is. Yanez is currently undefeated in the UFC and with four wins and is eyeing a fight with bantamweight star Sean O'Malley.
"I'm the better boxer," Adrian Yanez has a message for the Suga Show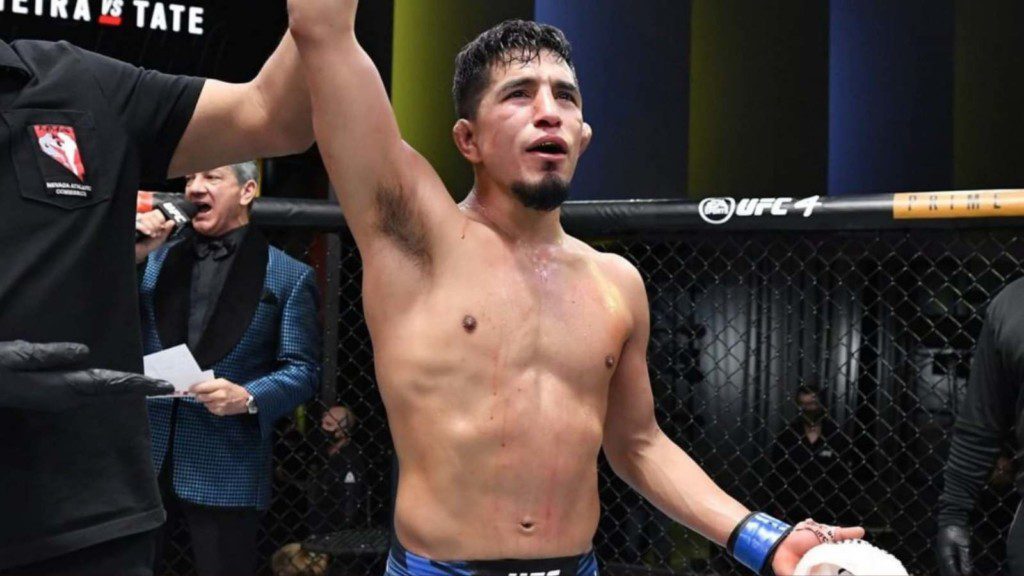 Riding on a four-fight winning streak, Yanez wants to turn things up a notch and fight one of the biggest names in the bantamweight division. Sean O'Malley is a matchup that Yanez sees as ideal. Both the fighter have agreed to fight each other on Twitter.
In a recent interview with Lynch MMA, Yanez spoke about his potential fight with O'Malley and sees it playing out in his favor. "It's a fun fight. I'm the better boxer, he is the better kicker but honestly I think it is a fun matchup for me. He is a really good strike," said Yanez about Sean.
The fighter also brought up O'malley's only loss in the UFC against Chito Vera. The fighter said, "I fought tough guys, but the one tough guy he fought who was on a roll was Chito and you saw what Chito did to him." O'Malley is scheduled to fight Rauilian Paiva at UFC 269 at the end of 2021 and is hoping to fight Yanez in March 2022.
Also read "I wasn't even asked," Stipe Miocic asks for better treatment from the UFC after being over-looked for interim title fight