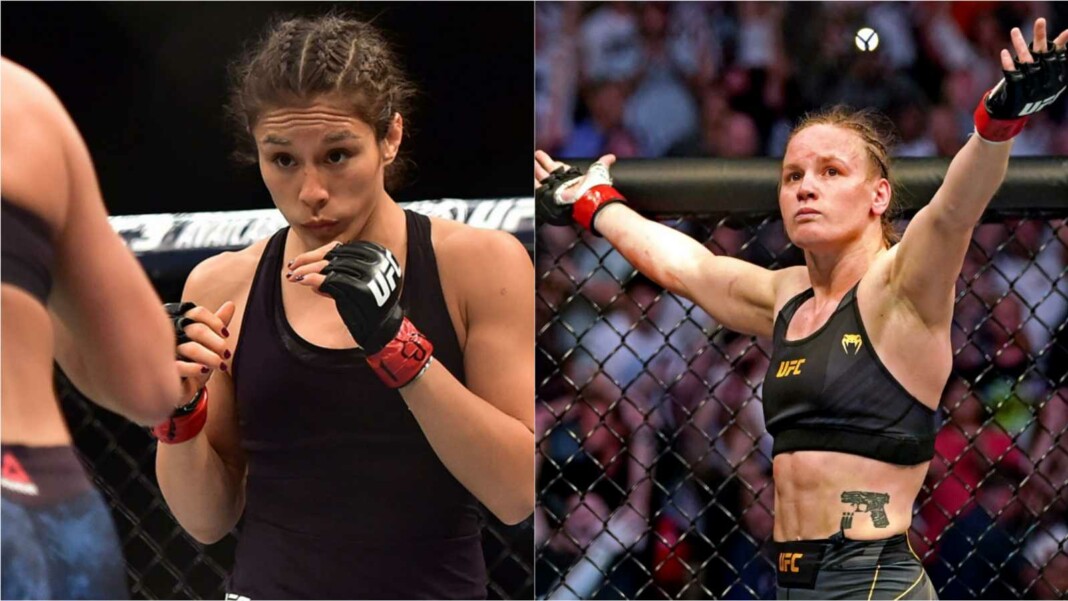 Alexa Grasso is 5-3 in her professional career, and ever since she moved up the flyweight, she has been looking to get her title shot, but dethroning the queen Valentina Shevchenko will not be an easy task.
Shevchenko has defended her title five times, and she's been as dominant as they come. Grasso wants to get her shot at the title but she doesn't want to rush it, and it's a nice decision because going up unprepared against the champ can be her worst mistake.
In a recent interview with MMA Junkie she said, "I don't really know (when I'll be fighting for a belt), and like you said, things move fast in the division. You can have two fights and in the next fight be fighting for the belt. But look, it's a new division for me. I know that I need more experience to fight Valentina because she has a ton of fights under her belt."
She added, "I definitely want to fight many more times and the more I fight the more experience I will have when I get to the top. I don't want to be just a challenger; I truly want the belt. I want to fight for the belt, win it, and become a Mexican champion. I definitely need more experience, but time will tell. The experience and how I win fights will eventually give me the pass to fight for the belt." (H/T MMAJunkie.com)
"I don't know when I'll return," Alexa Grasso is currently focused on her training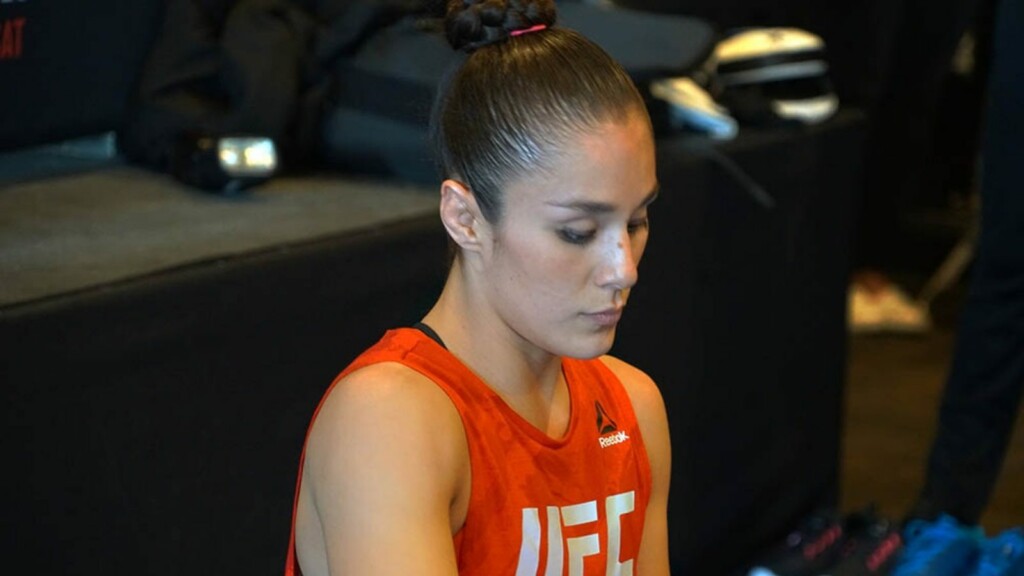 Grasso knows that she will have to work extremely hard to dethrone the queen, and she is completely focused on her training right now. She is putting in the work to become the top contender at 125 pounds.
"I don't know (when I'll return), but I'm always training," Grasso said. "Right now, I'm training a lot of jiu-jitsu with my coach Diego Lopes. I think it's one of the areas that I'm completely focused on. I want to show that I'm still evolving. Like in my last two fights I was able to take down, control and I'm just so close from getting a submission."
"So right now, I'm focused on that. I want to be the one that takes down, the one that submits. I also want to be the one threatening from the ground. That's what I'm focusing on right now. I don't know when I'll return. I haven't received a call from the UFC or anything. My focus right now is my wrestling and jiu-jitsu which is what I work on every day." (H/T MMAJunkie.com)
Also read: "I think Julianna has a lot of chances," Valentina Shevchenko warns Amanda Nunes ahead of her fight against Julianna Pena at UFC 265