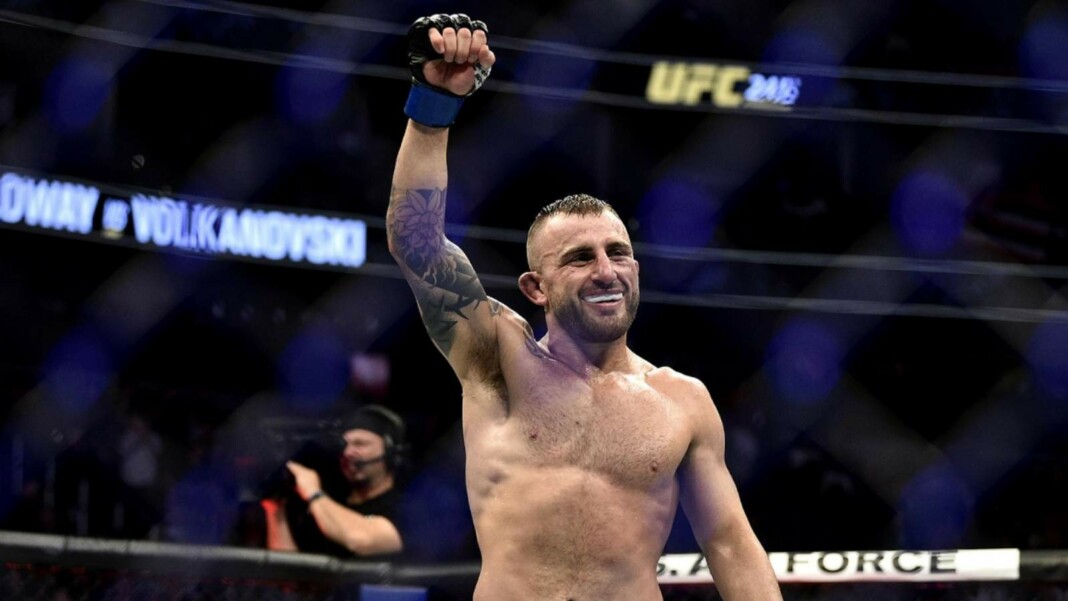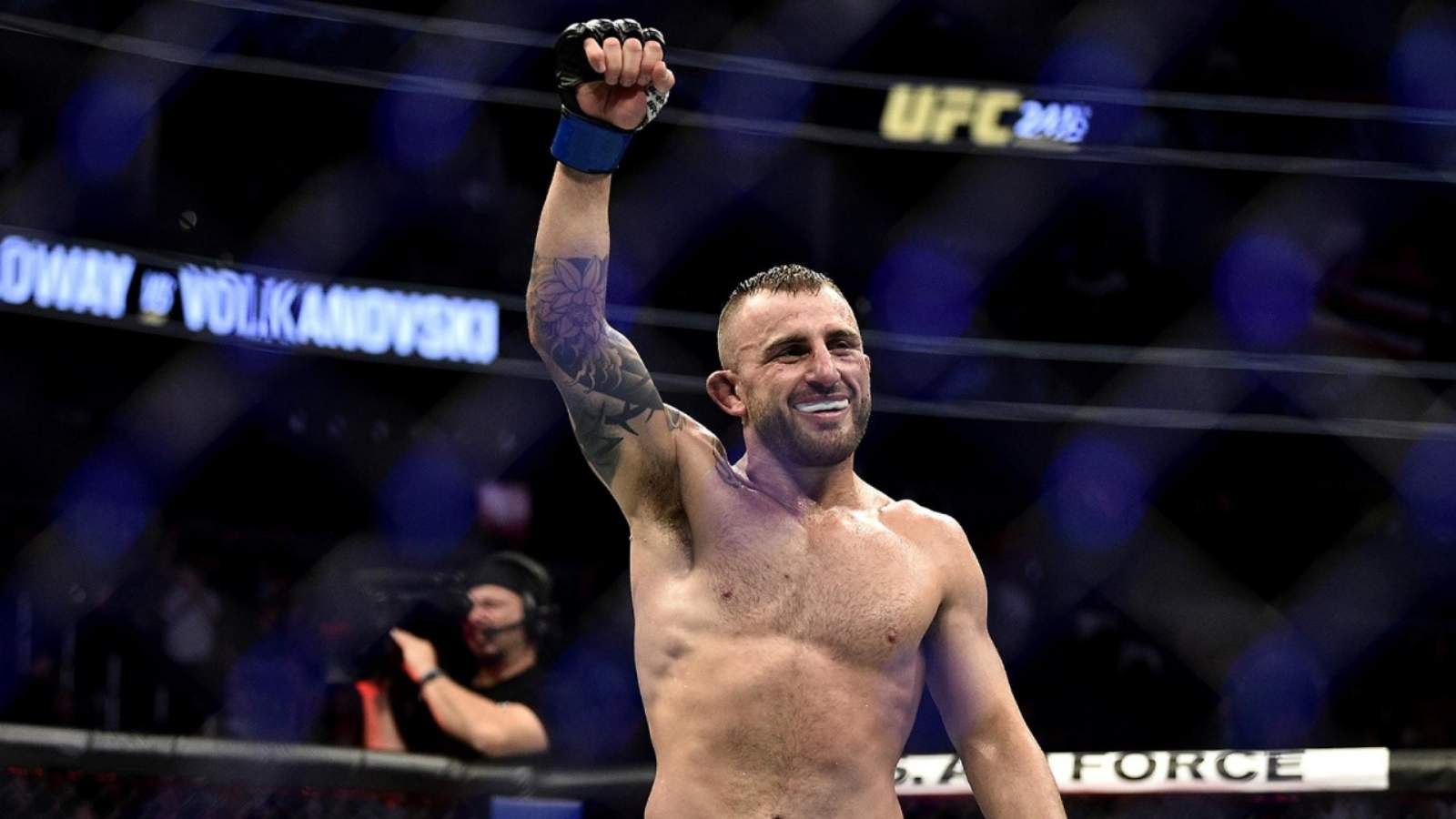 The coronavirus pandemic hasn't sparred anyone. And likewise, featherweight champion Alexander Volkanovski, who has recovered from the disease, seems to still be bearing the brunt of the disease. This is not the first case of a fighter complaining about the lingering after-effects of the disease. The first was Khamzat Chimaev, who once even spat out blood regularly, and was not able to recover for an extended period of time.
In his latest Instagram story, Volkanovski can be seen explaining a recent strength session on an Airdyne assault bike. He had just returned to Australia from Vegas, and mentioned that he wasn't sure if it was the cold weather or the after-effects of the disease that was affecting his breathing.
'I don't know if it's this bloody cold air in Australia' – Alexander Volkanovski
Volkanovski can be heard saying, "Just did a strength session and was on the Airdyne bike, the assault bike. Tell you what, that got uncomfortable, I don't know if it's this bloody cold air in Australia because it's freezing here; we came from Vegas where it's burning hot. We tried to do this outside, the assault bike…it absolutely rocked me. I don't know if it's because of the COVID or it's just the cold weather but damn it trashed me."
The 29th season of The Ultimate Fighter was just wrapped up, and Volkanovski was one of the coaches alongside rival Brian Ortega. The season will air on ESPN+ every Tuesdays, starting from the first of June. Volkanovski was actually scheduled to face Brian Ortega at UFC 260 on the 27th of March, before going down with COVID.
Probable date for Alexander Volkanovski vs Brian Ortega revealed
With their fight at UFC 260 being postponed, Volkanovski and Ortega's fight has not been rescheduled yet. However, in a recent episode of the Joe Rogan Experience, which featured Volkanovski, the Aussie revealed that the fight has been planned for September.
"From what I'm told, and I don't know if I'm going to get in trouble saying this, I'm not sure. But I think it's September, early September. I'm guessing (in America)," Volkanovski told Rogan.
Also Read : Deontay Wilder vs Tyson Fury: Wilder's co-manager says 'The Bronze Bomber' would win it this time around
Also Read : Logan Paul vs Floyd Mayweather: Logan Paul says Floyd's whole life would be a joke if he loses