The former two-time UFC Bantamweight champion, TJ Dillashaw, returned to the Octagon to face the number 2nd ranked Bantamweight fighter, Cory Sandhagen, in the main event of UFC Vegas 32.
This was Dillashaw's first match after being suspended for two years due to using PED's and now with a win against the top contender in the division and capturing the number two spot in the rankings, TJ Dillashaw is eyeing to fight the winner of Aljamain Sterling vs Petr Yan rematch.
Although, the champion Sterling isn't impressed with Dillashaw's stunt against Sandhagen at UFC Vegas 32, and in his recent interview with Sirius XM's Fight Nation, 'Funk Master' lashes out on TJ Dillashaw.
Sterling says, "I think T.J., ever since he fought John Dodson, I think since that fight he turned a corner and he turned a corner in a very different way. I'm gonna say it was definitely the 'Needleshaw' effect, I would definitely still fight him but I'm gonna always have it in the back of my mind that this guy's probably finding another way to cheat."
"It is what it is. I think he looked very different in that fight. He wasn't as dominant as you typically see in a T.J. Dillashaw type of fight and I think there's a reason for that. You can look at that in terms of the MMA skill level has gotten better or he doesn't have all the substances in terms of his cardio being the crazy machine that it always is, his recovery and everything."
Aljamain Sterling is pissed with TJ Dillashaw claiming he came out clean now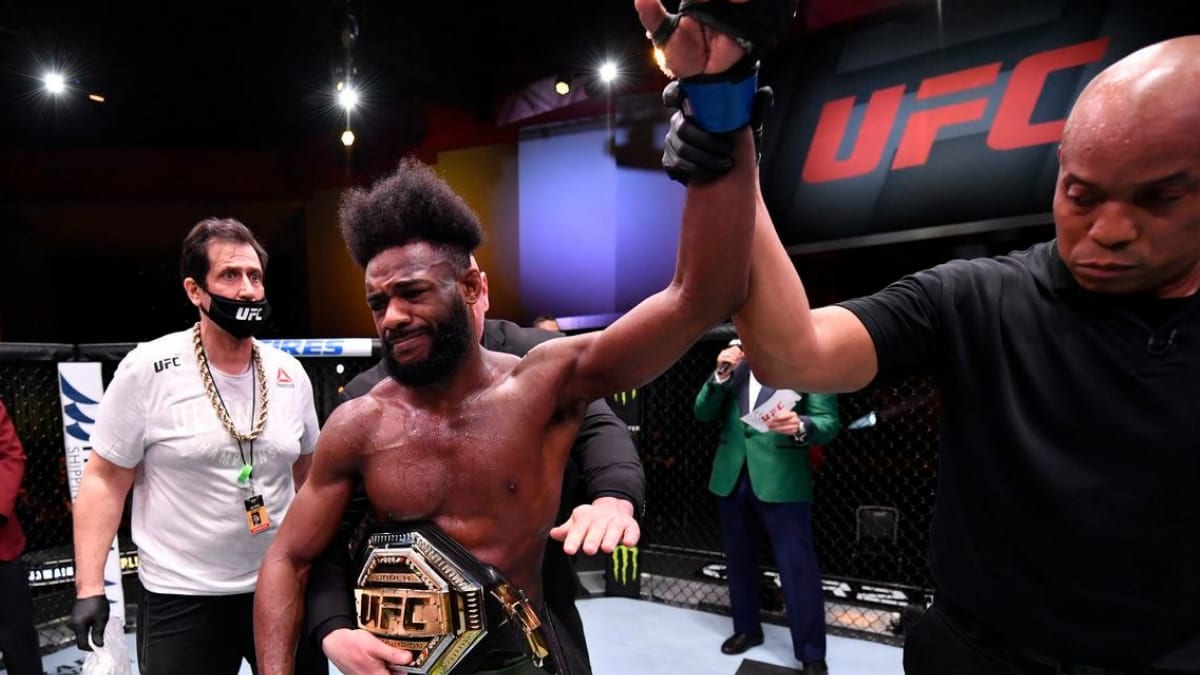 Dillashaw was tested positive for using PED after his fight against Henry Cejudo and faced a suspension for two years. The thing that is bothering Sterling the most is how he is handling that situation after his comeback.
Sterling added, "I have no problem with fighting him, the only issue I really have with T.J. Dillashaw that pisses me off is that he keeps saying that he came clean. You didn't come clean, you idiot! You got caught! You. Got. Caught."
"What universe are we living in? And the UFC is pushing this narrative like, 'Oh, he's changing his life and he came clean' and T.J.'s saying, 'Oh, I'm so glad and relieved that I came clean about it.' I'm like, bro. You idiot."
Aljamain Sterling continued, "The people who are eating this up just drive me nuts because I'm like, bro, you didn't come clean, you got caught, you dummy. There is a unique and clear difference between being caught and coming clean."
"You didn't just on the fight say, 'Hey man, I've gotta come clean about this, I cheated in that fight.' No, no, no. You got caught because you pissed hot. Bro. This is the type of people that we deal with."
Also Read: "I want my belt back," TJ Dillashaw aiming to win his title back after securing victory against Cory Sandhagen at the main event of UFC Vegas 32.