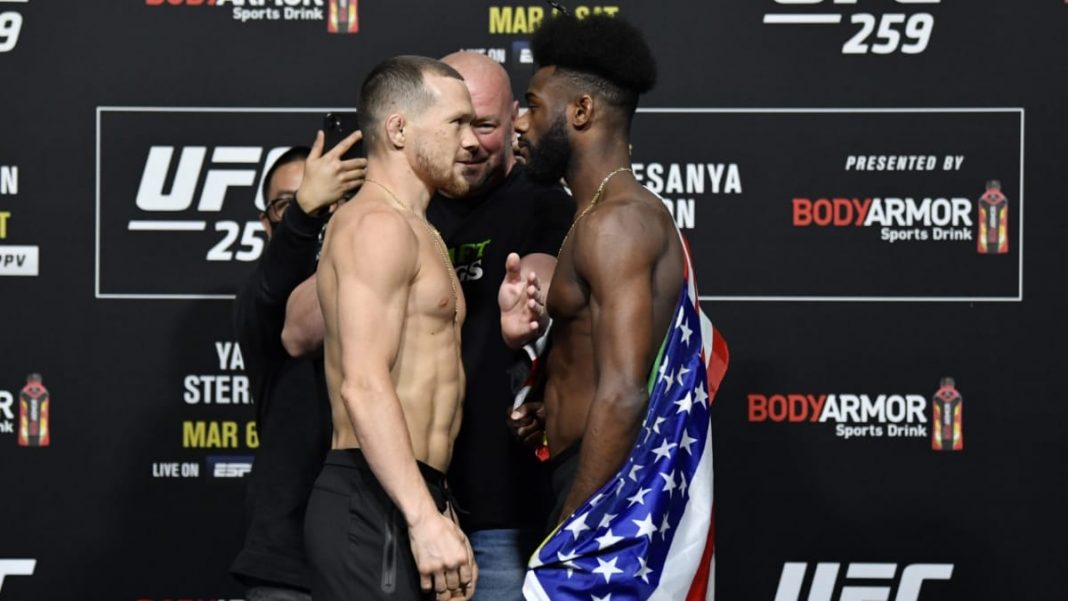 Aljamain Sterling will defend his belt against the former bantamweight champion Petr Yan. Dana White revealed that they are targeting the rematch for UFC 267 on October 30, supposed to happen in Abu Dhabi.
Sterling however isn't so keen on traveling, he says that he is comfortable fighting in his home state of New York, and traveling so far to defend his title is not particularly comfortable for him, in a recent interview with MMA Junkie Radio on Thursday, he said, "To be 100 percent honest with you, I love the date, but I don't love the location."
"Mainly because of the hours we would have to fight at. I just had one of my worst performances – maybe not the worst – but I had some hiccups on fight day because I didn't realize how much into the day I fought. … It would've been nice to fight in New York or Vegas again. But Oct. 30, I'm good with that."
He added, "I think you guys know how it goes with telling Dana White no, so I don't think there's much negotiation here. If I'm being 100 percent honest and transparent, I don't think they're going to give me an opportunity to negotiate that. I'm not looking to get in a pissing war with Dana again. So, if that's what they want, that's what they want."
"I get the backlash for what he did," Aljamain Sterling thinks he don't deserve the hate he's getting online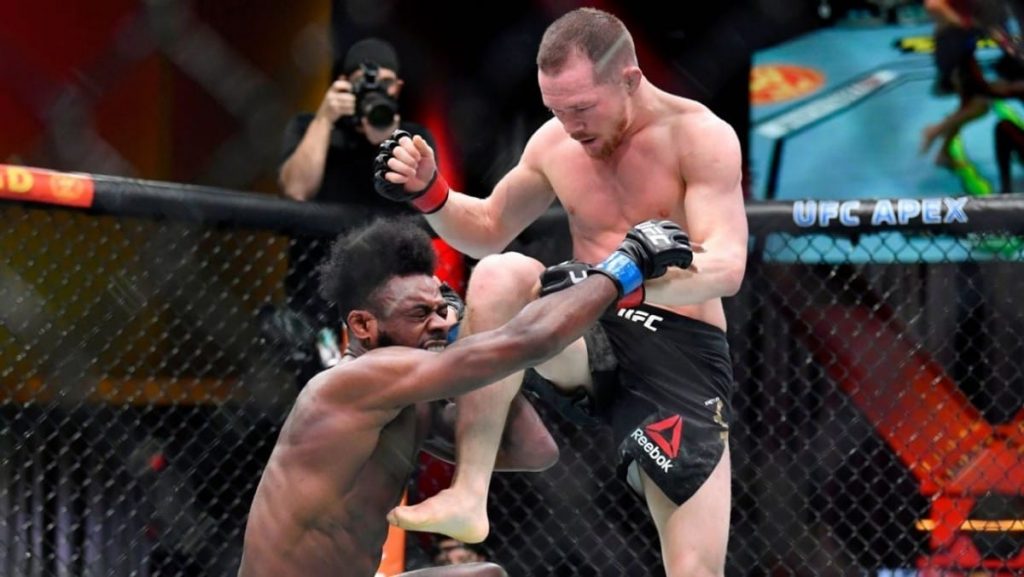 The first encounter between Aljamain Sterling and Petr Yan ended up in an extremely controversial way at UFC 259, Yan ended an illegal knee that causes him to lose his belt, and after Sterling was crowned as the champ, he received a lot of criticism for it.
Speaking about it he said, "I don't keep grudges, but when someone is a sh*tty person, I just don't want to be around you. So, I'm all about good energy, good vibrations. At the end of the day we're going to have a fight. We're going to go out there and settle the score, and we'll be able to figure it out."
He said, "If we're meant to be friends or meant to be cordial, then we'll do that. But at the end of the day I have no respect for this guy right now. The guy talks so much sh*t for something that he did, and I get the backlash for it, which is the most bizarre thing I've ever seen in my life."
Also read: "I would not prefer to become a champion the way Aljamain Sterling did," claims the former UFC Lightweight champion Khabib Nurmagomedov