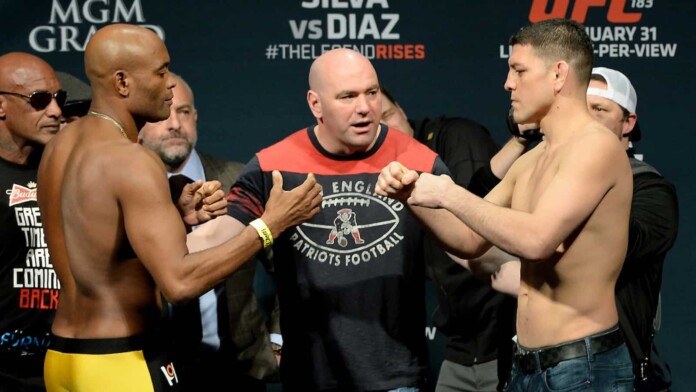 Anderson Silva stepped into the MGM Grand Garden Arena in Las Vegas, Nevada after spending more than a year out, due to a nasty leg injury against Chris Weidman at UFC 168, which saw his leg snap in half. The Spider was set to take on one of the baddest and toughest fighters in the game – Nick Diaz.
The fight headlined the grand event on the 31st of January, 2015. It was for five rounds and almost 13000 fans were in attendance, set to witness the event. Diaz too was returning to the UFC after an extremely long layoff of almost 2 years, and the fans were excited to see what was in store for them.
The fight goes the full five rounds!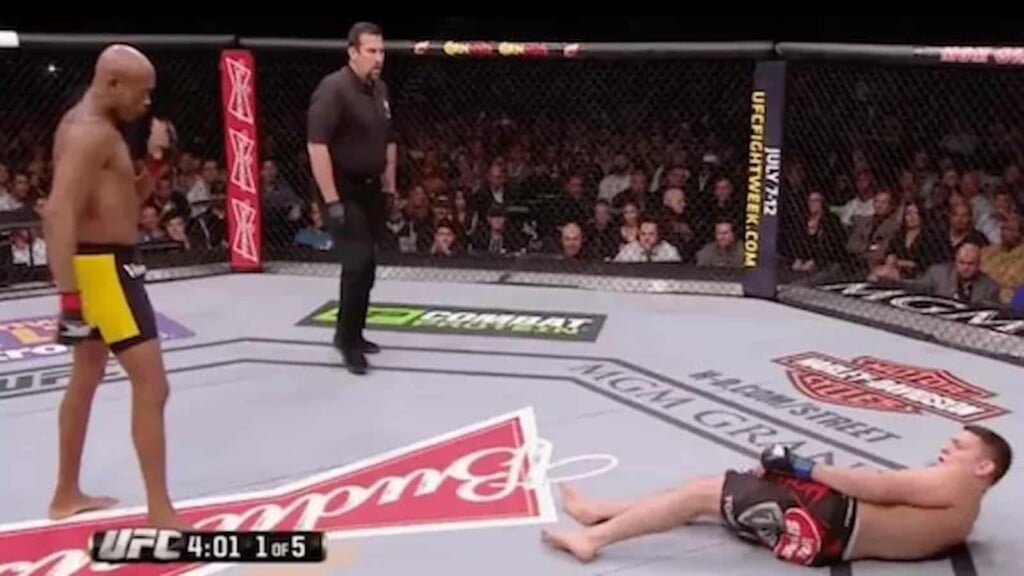 As expected, both the fighters put on an absolute clinic. The fight went the full five rounds. Throughout the course of the fight, Diaz kept the crowd entertained with his theatrics. He kept trash-talking throughout the whole fight, and in the first round there was a point when Diaz lied down at the center of the octagon posing for the cameras much to the amusement of the 13000 fans in attendance.
After a classic war, the match went to the judges' decision. Silva won the fight via. unanimous decision to mark his comeback with a bang. Diaz put on another classical 'Diaz' performance, but was unable to come away with the victory, in his comeback fight after almost 2 years.
The match is deemed a No Contest!
Just three days after the fight, on the 3rd of February, it was announced that both the fighters had failed drug tests. Anderson Silva tested positive for drostanolone and androsterone. Drostanolone is an anabolic steroid that retains muscle strength. Androsterone is an enhancing drug as well, predominantly used to improve athletic performance.
Diaz, on the other hand, tested positive for marijuana as always. The fighters then were asked to appear in August to a disciplinary hearing to clarify their stance. Diaz was caught red handed, there was nothing he could do to escape a marijuana trap. Silva, on the other hand, was also unable to prove his innocence. Both the fighters were therefore slapped with massive fines up to almost $400000, and handed significant suspensions as well.
The fight was then deemed a No Contest!
Also Read : When did Khabib Nurmagomedov and Conor McGregor become rivals? Fierce rivalry revealed
Also Read : Who is the greatest UFC Lightweight fighter of all time?