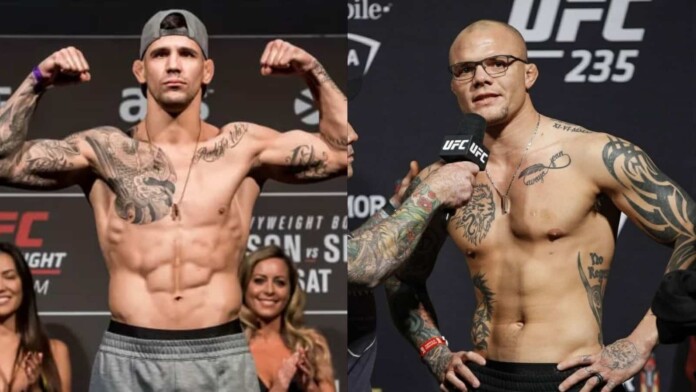 Anthony Smith was sidelined because of a knee injury, an injury that prevented him from a potential rematch between Aleksandar Rakic in December.
The one-time title challenger is currently rehabilitating after undergoing surgery and staph infection, needless to say, that the fighter is motivated as he is aiming for an early 2022 return. Although in his own words, Smith is "Afraid" as he feels like he is "Left out in the cold", the fighter was expecting a showdown against former champion Jan Blachowicz but as UFC looks to book Blachowicz vs Rakic, his expectations seem to be changed.
Anthony Smith said during an interview with The fighter vs the writer, "I'm afraid because I'm indifferent, I'm going to get left out in the cold. It would be a real sh**ty deal if Jiri Prochazka gets the title shot and then Rakic and Blachowicz fight each other and that kind of leaves me sitting out with my hands out."
"Listen I got alot of respect for Alaksander Rakic and what he's done and I have alot of respect for his skills and abilities, but he's not that well-liked" Smith explained "He's not the UFC's favourite guy, beating him is kind of its own reward, personally. Because I'm not sure how highly the people, the powers-that-be would look upon that win. Because he's not super exciting as big as an athlete he is, and as impressive as his physique is, he doesn't have a fan appealing style".
"It would be super unfortunate," Anthony Smith on Aleksandar Rakic getting the number one contender bout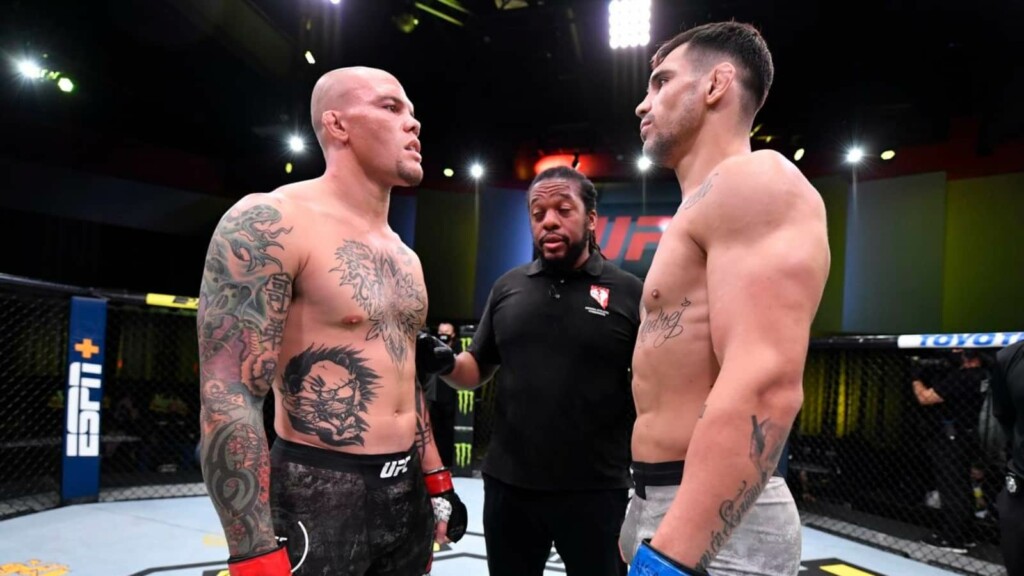 Although Smith cannot do much regarding UFC's matchmaking process, he does have his opinion and thoughts towards Rakic getting the fight against Blachowicz. "I know for a fact that he has turned down several fights since his last fight" Smith added "It would be super unfortunate if Rakic gets to sit around and turn down the fights he doesn't like and gets the biggest fight available in the division. That would hurt my feelings to be honest with you, specially being a guy that takes every single fight offered and the ones that nobody wants."
Smith has been chasing for a rematch with Rakic ever since he lost to him via unanimous decision in August 2020. Despite his current three-fight win streak, Smith sees a different scenario where he would end up facing a different opponent. Whereas, Rakic and Blachowicz would face each other and later on face the No.1 contender at light heavyweight.
As cruel it may be, Smith can't help but express his own frustrations when missing out on two huge fights that may no longer be available. "That sucks, We'll just have to wait and see what happens" Smith stated.
Also Read – "I'm kind of liking this Jan Blachowicz fight," Anthony Smith discloses pulling out from Aleksandar Rakic fight in December, targets Jan Blachowicz fight now