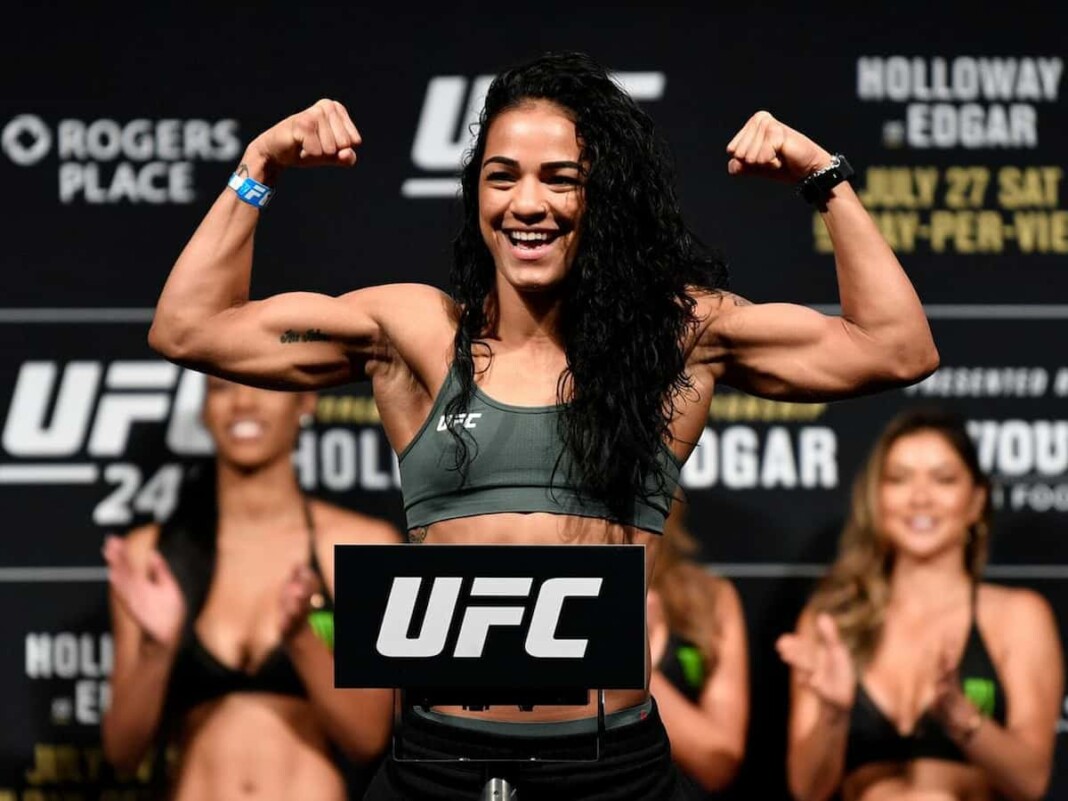 The number 7th ranked UFC Flyweight fighter Viviane Araujo is going to face the number 2nd ranked Flyweight fighter Katlyn Chookagain in the main card of UFC 262. A win in this fight can present the next title shot to anyone of them.
The emerging contender Viviane Araujo has no intentions to let Chookagain take her title shot at UFC 262 and she predicts that this fight will not go to the distance as if it goes she might not get the title shot next.
Three out of Araujo's last four wins came via decision, still, she wants to end this fight in the first or second round itself. Talking about this on UFC 262 media day, Araujo says,
"I'm very focused on my next bout, it's super important to me. This is an excellent opportunity for me to continue climbing up the rankings of the flyweight division. I want to show how complete a fighter I am and that I'm here to stay."
"Katlyn is great at using her reach and keeping distance. She prefers to win by points through her striking. She doesn't normally try to get a finish. Our strategy is based on that. Without a doubt, I'll be very aggressive."
Viviane Araujo continued, "I have no intent on letting it go to the judges. I'll win by KO or submission. I'm working hard, and I expect to be very focused in pursuit of another victory."
Viviane Araujo plans to surprise everyone with her ground game at UFC 262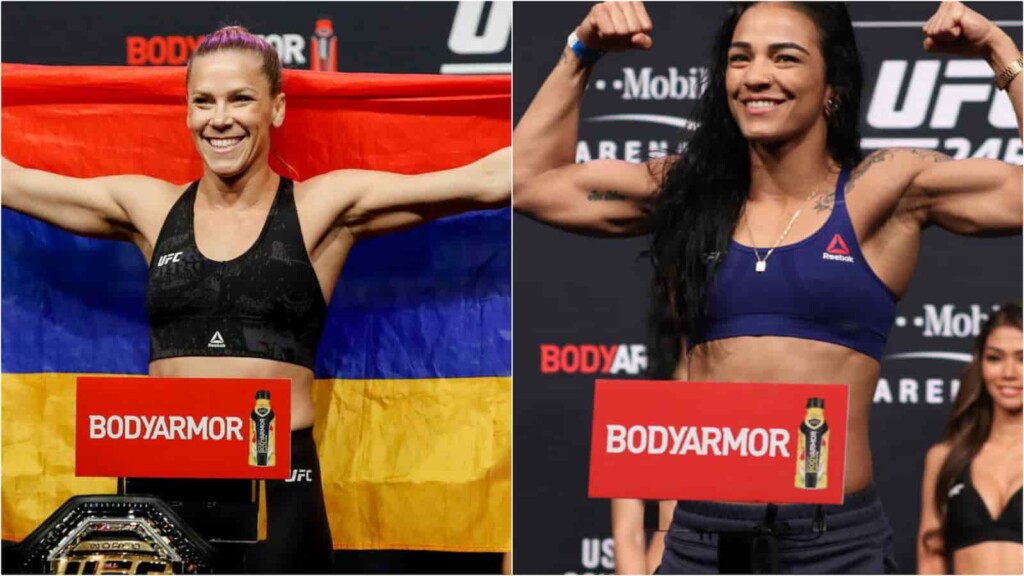 Viviane Araujo is coming in this fight with a win against the former title contender Roxanne Modafferi in her last fight. Katlyn Chookagain is one of the tallest women's in the flyweight division but Araujo plans to surprise her and every one with her ground game at UFC 262.
She continued, "I'm putting emphasis on my wrestling so I can have effective takedowns and control the fight on the ground, I'm also working on my jiu-jitsu, which is my secret weapon since I haven't had a chance to show it in the UFC yet."
"I'm a jiu-jitsu black belt. I hope to be able to demonstrate the quality of my ground technique. And I keep working on my boxing. I know I have heavy hands. I'm usually able to inflict damage on my opponents."
Araujo concludes, "I'm focusing on being precise. I know that Katlyn's reach makes it hard for her opponents to touch her. But we're working on that and expect to be victorious."
Also Read: UFC 262 (Main Card): Katlyn Chookagain vs Viviane Araujo Preview and Prediction.